WATCH: Masked ANTIFA Terrorists Storm Journalist Andy Ngo's Home to Intimidate Him on Halloween
They are taunting the victim of their terrorist violence.
SIGN YOUR BIG LEAGUE PETITION TO DESIGNATE ANTIFA A TERRORIST ORGANIZATION NOW!
Journalist Andy Ngo is one of ANTIFA's highest profile victims, having been beaten by a mob over the summer in Portland, OR with a concrete-filled milkshake bouncing off the side of his head. He suffered serious brain damage from the attack.
The far-left terror group is not done threatening Ngo, and they showed their sinister during a demonstration on Halloween night. A group of six ANTIFA extremists surrounded the reporter's home on Oct. 31 wearing masks depicting Ngo in a scene that looked like something out of a horror movie.
These 6 individuals wearing print-out masks of my face approached my family's home last night, repeatedly rang doorbell, pounded on window, recorded footage of property & gestured at cameras. There were no candy bags. This follows their doxing of my elderly mom's small business. pic.twitter.com/dH8qn1YS85

Trending: Grassroots Leaders Send Final Warning to GOP Establishment: Rejecting Trump Means Death of Republican Party

— Andy Ngo (@MrAndyNgo) November 1, 2019
take our poll - story continues below
Completing this poll grants you access to Big League Politics updates free of charge. You may opt out at anytime. You also agree to this site's Privacy Policy and Terms of Use.
"This is the latest addition to a long list of antifa-related individuals doxing, threatening, and promising to hurt or kill me or my family," Ngo said to The Post Millennial following the incident. He said that the encounter lasted several minutes, and the leftists fled before police arrived on the scene.
ANTIFA terrorists have been out to ruin Ngo's life because he has the courage to raise awareness about their violent actions through his writings. He has paid the price for his courage, being attacked on many occasions with the concrete milkshake attack being the most high-profile instance.
Since they cannot shut him up, the far-left extremists are leading the charge to de-platform Ngo so his voice can no longer be heard on social media platforms:
Deplatform piece of scum Andy Ngo pass it on https://t.co/xbJ6cFboUz

— PNWAWC (@PNWAWC) October 30, 2019
The fake news has even falsely painted Ngo as a perpetrator of terrorism because he was caught smiling in the vicinity of Patriot Prayer, a group whose members have been jailed for being willing to stand up against ANTIFA terrorists.
"To go from being a victim of multiple assaults to suddenly accused of being the violent aggressor or complicit in the acts of others, is the type of gaslighting I am used to by now," Ngo wrote.
"The 'damning' video purporting to show me conspiring in a violent attack, which shows nothing of the sort, is just the latest in a string of lies designed to intimidate me into silence since the brain injury I sustained in June failed to silence me," Ngo added.
Because of the strength of whistle-blowers like Ngo, there is widespread knowledge of ANTIFA as a terrorist entity despite the best efforts of the mainstream media to lionize the group. Now, the Trump administration must take action and declare ANTIFA a terrorist organization so they can be put out of comission for good.
SIGN YOUR BIG LEAGUE PETITION TO DESIGNATE ANTIFA A TERRORIST ORGANIZATION NOW!
Parler CEO John Matze Forced to Flee Home Under Deluge of Left-Wing Terror Threats
Matze is suing Amazon for deplatforming Parler.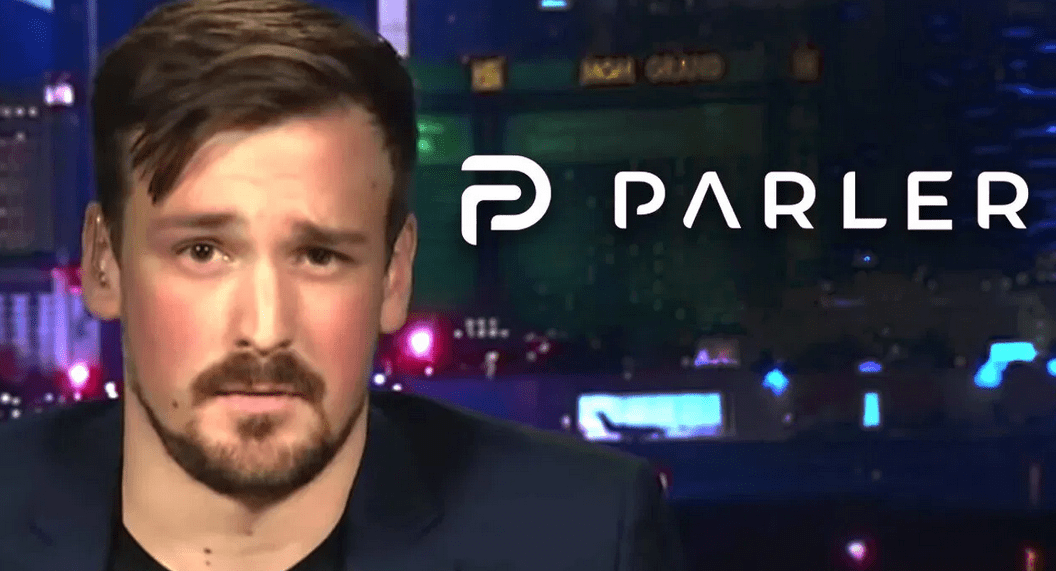 Parler CEO John Matze has been forced to flee his home and go into hiding after receiving an onslaught of left-wing death threats. Parler, a free speech social media platform, has been temporarily shut down in an extensive deplatforming campaign. Amazon promptly cut Parler's access to its Web Services after the US Capitol riot earlier this month, cherry-picking examples of content that violate Parler's terms of service and claiming the platform is being used for violent purposes.
Matze made the frank admission in a court filing for Parler's lawsuit against Amazon, requesting that the court keep any disclosures about his personal life and location secret. Parler is currently suing Amazon in federal court for its immediate revocation of Parler's hosting agreement, arguing that Amazon agreed to provide 30 days notice before any potential termination of Parler's hosting, pursuant to the party's original agreement.
Matze reveals that he's been forced to leave his home and go into hiding with his family, citing Amazon Web Services' "vilification" of his company.
take our poll - story continues below
Completing this poll grants you access to Big League Politics updates free of charge. You may opt out at anytime. You also agree to this site's Privacy Policy and Terms of Use.
Employees of Amazon have allegedly been threatened and harassed as well for shutting down Parler. The court filing in favor of redaction references these threats in requesting the court provide redaction of personal information to both sides.
"Both sides of this dispute have shown that their employees have suffered real harassment and threats—including, on both sides, death threats—owing to the charged nature of this litigation.
Parler therefore agrees with AWS that safety and security concerns justify the limited sealings requested here," Parler requests in the Amazon lawsuit.
Parler's administrators are still seeking to return the free speech social media platform to full operation, although it could take weeks to bring it back online. They may have learned a lesson about the futility of contracting hosting services with a Big Tech monopoly such as Amazon.
---
Follow me on Twitter @Wildman_AZ, on Parler @Moorhead, and on Gab @WildmanAZ.