WATCH: Portland ANTIFA Burn Police Union Building for the THIRD TIME As Terror Continues
The police seem impotent.
Portland ANTIFA continued its reign of terror over the Oregon city on Saturday night, setting a fire within a Portland Police Bureau union building that the far-left militant group had already targeted and successfully burned on two previous occasions.
ANTIFA are burning a Portland police union building for the third time. pic.twitter.com/xRo7oWlvz8

— Richard (@Wildman_AZ) August 9, 2020
Trending: GOP Establishment Threatens President Trump with Impeachment Unless He Denies Election Fraud
A combined force of the Portland Police and Oregon State Police ejected the far-left thugs from the area shortly after the arson attack on the union building, finally showing some force after it appeared the ANTIFA mob had free reign to act with impunity.
Police and OSP disperse protestors out of the area using flahsbangs and billy clubs pic.twitter.com/LzMJhckZtw

take our poll - story continues below

Completing this poll grants you access to Big League Politics updates free of charge. You may opt out at anytime. You also agree to this site's Privacy Policy and Terms of Use.

— Sergio Olmos (@MrOlmos) August 9, 2020
On Friday night, ANTIFA militants were observing congregating at a woman's home before attacking her. The crowd has dispersed throughout the city for mob action this past week, selecting new targets after Portland finally took responsibility for the security of the Hatfield Federal Courthouse.
ANTIFA militants attack a woman at her own home. pic.twitter.com/RRZpvldEm8

— Richard (@Wildman_AZ) August 6, 2020
The mob's arson attack comes only days after Portland Mayor Ted Wheeler finally admitted that the rioters are not "peaceful protestors," having consistently defended the city's left-wing militants as they attacked the Hatfield Courthouse. Now that protestors are back to targeting municipal buildings and structures, Wheeler seems to have a lot less patience for them, raising questions as to why he consistently failed to recognize the problem when federal law enforcement deployment to the courthouse were forced to deal with it.
ANTIFA's brawling with Oregon State Police aggressively in Portland. But they're not getting arrested. pic.twitter.com/4XulAwDO4r

— Richard (@Wildman_AZ) August 9, 2020
Parler CEO John Matze Forced to Flee Home Under Deluge of Left-Wing Terror Threats
Matze is suing Amazon for deplatforming Parler.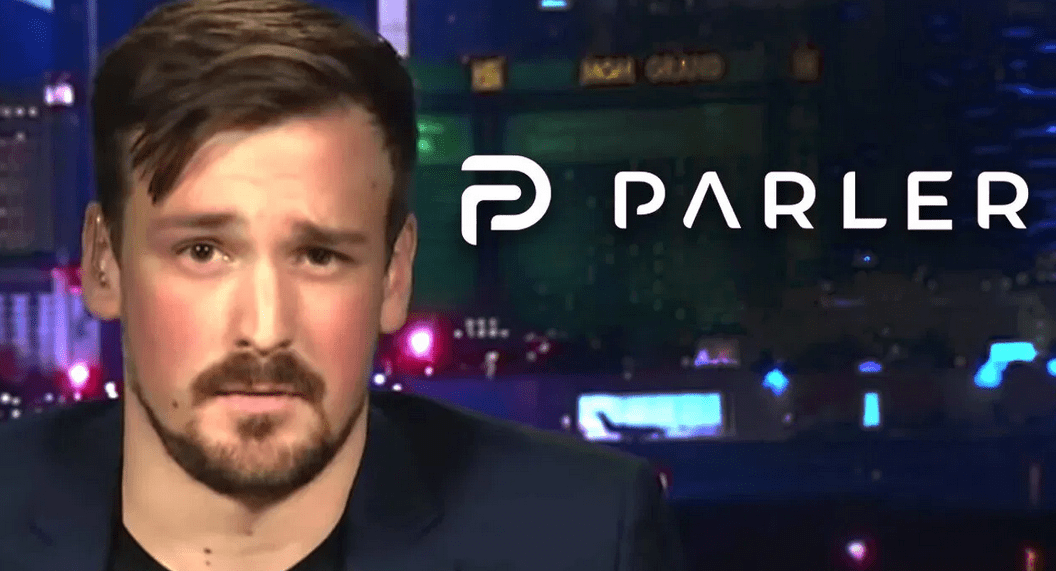 Parler CEO John Matze has been forced to flee his home and go into hiding after receiving an onslaught of left-wing death threats. Parler, a free speech social media platform, has been temporarily shut down in an extensive deplatforming campaign. Amazon promptly cut Parler's access to its Web Services after the US Capitol riot earlier this month, cherry-picking examples of content that violate Parler's terms of service and claiming the platform is being used for violent purposes.
Matze made the frank admission in a court filing for Parler's lawsuit against Amazon, requesting that the court keep any disclosures about his personal life and location secret. Parler is currently suing Amazon in federal court for its immediate revocation of Parler's hosting agreement, arguing that Amazon agreed to provide 30 days notice before any potential termination of Parler's hosting, pursuant to the party's original agreement.
Matze reveals that he's been forced to leave his home and go into hiding with his family, citing Amazon Web Services' "vilification" of his company.
take our poll - story continues below
Completing this poll grants you access to Big League Politics updates free of charge. You may opt out at anytime. You also agree to this site's Privacy Policy and Terms of Use.
Employees of Amazon have allegedly been threatened and harassed as well for shutting down Parler. The court filing in favor of redaction references these threats in requesting the court provide redaction of personal information to both sides.
"Both sides of this dispute have shown that their employees have suffered real harassment and threats—including, on both sides, death threats—owing to the charged nature of this litigation.
Parler therefore agrees with AWS that safety and security concerns justify the limited sealings requested here," Parler requests in the Amazon lawsuit.
Parler's administrators are still seeking to return the free speech social media platform to full operation, although it could take weeks to bring it back online. They may have learned a lesson about the futility of contracting hosting services with a Big Tech monopoly such as Amazon.
---
Follow me on Twitter @Wildman_AZ, on Parler @Moorhead, and on Gab @WildmanAZ.