WATCH: Pro-Trump DACA Recipient Assaulted While Defending President, Free Speech
The pro-Trump student was, ironically, assaulted while discussing the importance of free speech on college campuses.
A benefactor of President Barack Obama's Deferred Action for Childhood Arrivals program, which allows illegal immigrants who were brought into the country against their will as children to remain in the United States, was assaulted on a college campus while wearing his 'Make America Great Again' hat.

While filming at California State University-Los Angeles, independent journalist Austen Fletcher, known online as Fleccas, attempted to interview a DACA recipient who both supports President Donald J. Trump and is concerned about the future of the First Amendment on college campuses when a person, apparently a fellow UCLA student, approached the pro-Trump student and hit him on his head to remove his hat.
"This is my first time wearing my MAGA hat, it's great, it feels liberating, but obviously there is discomfort sometimes," said the student. At this point the camera is directed to a woman who began chanting "F**k Donald Trump" off screen, and then approaches Fletcher and the student.
Trending: Grassroots Leaders Send Final Warning to GOP Establishment: Rejecting Trump Means Death of Republican Party
She circles behind Fletcher and the subject of his interview, then hits the pro-Trump student on the back of his head, toppling his MAGA hat.
take our poll - story continues below
Completing this poll grants you access to Big League Politics updates free of charge. You may opt out at anytime. You also agree to this site's Privacy Policy and Terms of Use.
He immediately approaches the woman, saying "By the way, I'm a DREAMer. Just so you know, you just assaulted a DREAMer."
Another woman then approached the pro-Trump student, and began shouting obscenities in his face.
"Back the f**k up, back the f**k up, you need to back up," the aggressive woman said as the pro-Trump student attempts to follow the woman who just hit him.
[VIDEO]: CSULA students protest Michael Knowles' #BuildTheWall speech while a DACA Trump supporter doesn't let getting assaulted stop him from spreading the truth about the importance of free speech on campus.

FULL VIDEO: https://t.co/AXK5LWtjUc@michaeljknowles @realDailyWire pic.twitter.com/mD26qwj4Lg

— Austen Fletcher (@fleccas) April 24, 2019
The pro-Trump student then turns to the camera and states "This is a perfect example of how the left thinks it's appropriate to assault people."
Returning to his interview with Fletcher, describes how the Democrat Party "uses immigrants as pawns" to further their agenda.
"That's all we are to them, that's why they want open borders, because if more illegal immigrants cross the border, unregulated, they're going to pander to those immigrants by using welfare state policies that tell them, 'It's okay, we're here to take care of you, here's all this free stuff."
"It de-incentivizes people from overcoming poverty," he told Fletcher. "The welfare state, the expansion of government, it has nothing to do with the welbeing of poor people, but it has everything to do with the ego of the elites."
Fletcher's interview occurred as the school held a public talk featuring Daily Wire's Michael Knowles, who had a chemical originally believed to be bleach thrown at him when speaking at another university last week.
The identity of the woman who hit the pro-Trump student remains unknown.
Parler CEO John Matze Forced to Flee Home Under Deluge of Left-Wing Terror Threats
Matze is suing Amazon for deplatforming Parler.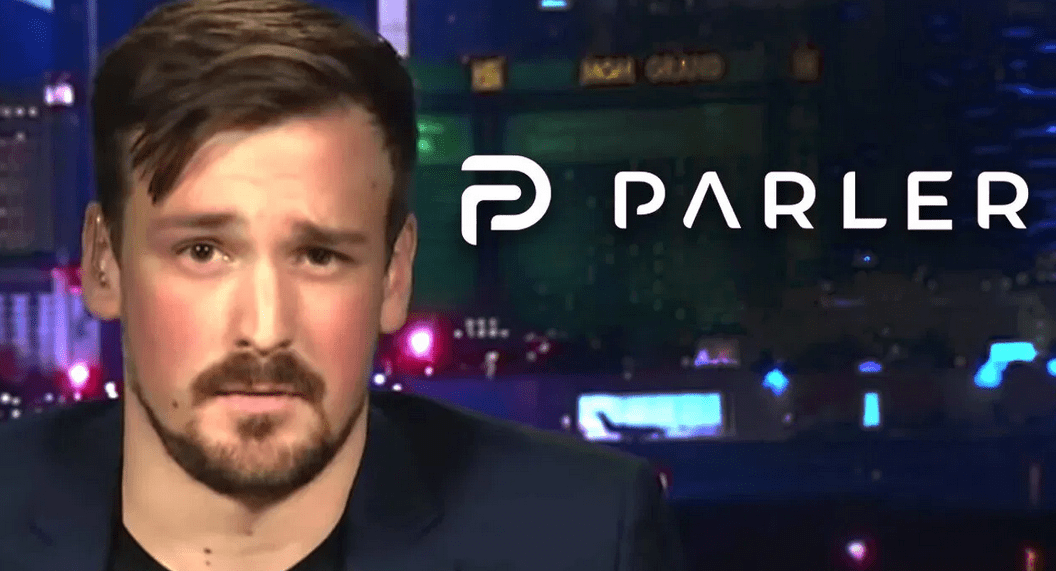 Parler CEO John Matze has been forced to flee his home and go into hiding after receiving an onslaught of left-wing death threats. Parler, a free speech social media platform, has been temporarily shut down in an extensive deplatforming campaign. Amazon promptly cut Parler's access to its Web Services after the US Capitol riot earlier this month, cherry-picking examples of content that violate Parler's terms of service and claiming the platform is being used for violent purposes.
Matze made the frank admission in a court filing for Parler's lawsuit against Amazon, requesting that the court keep any disclosures about his personal life and location secret. Parler is currently suing Amazon in federal court for its immediate revocation of Parler's hosting agreement, arguing that Amazon agreed to provide 30 days notice before any potential termination of Parler's hosting, pursuant to the party's original agreement.
Matze reveals that he's been forced to leave his home and go into hiding with his family, citing Amazon Web Services' "vilification" of his company.
take our poll - story continues below
Completing this poll grants you access to Big League Politics updates free of charge. You may opt out at anytime. You also agree to this site's Privacy Policy and Terms of Use.
Employees of Amazon have allegedly been threatened and harassed as well for shutting down Parler. The court filing in favor of redaction references these threats in requesting the court provide redaction of personal information to both sides.
"Both sides of this dispute have shown that their employees have suffered real harassment and threats—including, on both sides, death threats—owing to the charged nature of this litigation.
Parler therefore agrees with AWS that safety and security concerns justify the limited sealings requested here," Parler requests in the Amazon lawsuit.
Parler's administrators are still seeking to return the free speech social media platform to full operation, although it could take weeks to bring it back online. They may have learned a lesson about the futility of contracting hosting services with a Big Tech monopoly such as Amazon.
---
Follow me on Twitter @Wildman_AZ, on Parler @Moorhead, and on Gab @WildmanAZ.