WATCH: Transgender Activist Calls For More Domestic Terrorist Attacks & Trump Assassination, Cheers Antifa Firebomber as 'Hero'
A YouTuber is calling for more violence against migrant detention centers in the days after the Antifa fire bomb terrorist's attack.
A transgendered Antifa YouTube content creator who calls herself Christopher Szabo released a video titled "Important Message To Leftists | In Memory of Will Van Spronsen", in which she urged other leftists to enact attacks similar to that of Willem Van Spronsen, who attacked a migrant detention center in Tacoma, Washington with an AR-15 rifle and Molotov cocktails.
Szabo, who announced on Instagram that she is undergoing hormone replacement therapy, gave "tribute" to Van Spronsen, and stressed that she considers the domestic terrorist who attempted to fire bomb the migrant detention center in Tacoma a "hero" in her video, before stressing the need for more attacks against the United States government.
"I want to take a moment to give a tribute to Willem Van Spronsen," said Szabo. "I'm just gonna say it, I think you're a hero. I don't care what you say, I think they're a hero, and if you disagree with me, you're f**king wrong."
Trending: Democrats Move to Ban Trump Supporters From Joining the Military and Holding Federal Jobs
Szabo continued, "There are many incidents in history where people have taken radical positions and I have agreed with them, but this is the one time in my life time when I have seen someone take a radical stance where they put their life on the line, they fought for something selfless, and they died for it."
take our poll - story continues below
Completing this poll grants you access to Big League Politics updates free of charge. You may opt out at anytime. You also agree to this site's Privacy Policy and Terms of Use.
The video then takes an even darker turn, as Szabo stresses the need for more domestic terrorist attacks.
"It's something that we, on the left, should resonate with. Not just resonate with, but repeat. Not just repeat, you have to understand, this is just one individual, his death cannot go in vain, we need multiple individuals. We need multiple of these instances to happen."
"What I'm calling for here, is that this cannot be an isolated incident, where one person storms into an ICE detention center and blows off a car and comes in with an AR-15, you know, and they just die," said Szabo. "No, this can't be an isolated incident."
Szabo went on, "Instead, we need to have not just one time where somebody goes in, but not just two times, we need to have multiple people coming in, multiple people storming them, and we can f**king hang those motherf**kers on a f**king tree for all of the motherf**king country to see."
She also ordered mass organization, saying that "You guys need to get organized, like more so than ever before."
https://youtu.be/Ia1j6cy5VDY
In her YouTube About section, Szabo calls herself "an anarcho-communist content creator" who wants to "combat white supremacy and capitalism." On Patreon, Szabo says she "is creating funny videos and leftist content."
She has also threatened President Donald Trump, Paul Joseph Watson, and Steven Crowder on Twitter.
Additionally, Szabo affiliates with various other prominent left wing groups on its Discord channel, with Earth Strike International, an international anti-climate change group, listed prominently as an "ally".
Big League Politics has asked YouTube to comment on a video advocating violence being present on its platform, and did not receive a response in time for publication. Likewise, Big League Politics did not receive an immediate response from Twitter regarding threats against President Trump being present on its platform, or whether Twitter also reported these threats to the Secret Service.
Big League Politics intends to provide law enforcement agencies with all relevant information regarding Szabo's social media use.
Parler CEO John Matze Forced to Flee Home Under Deluge of Left-Wing Terror Threats
Matze is suing Amazon for deplatforming Parler.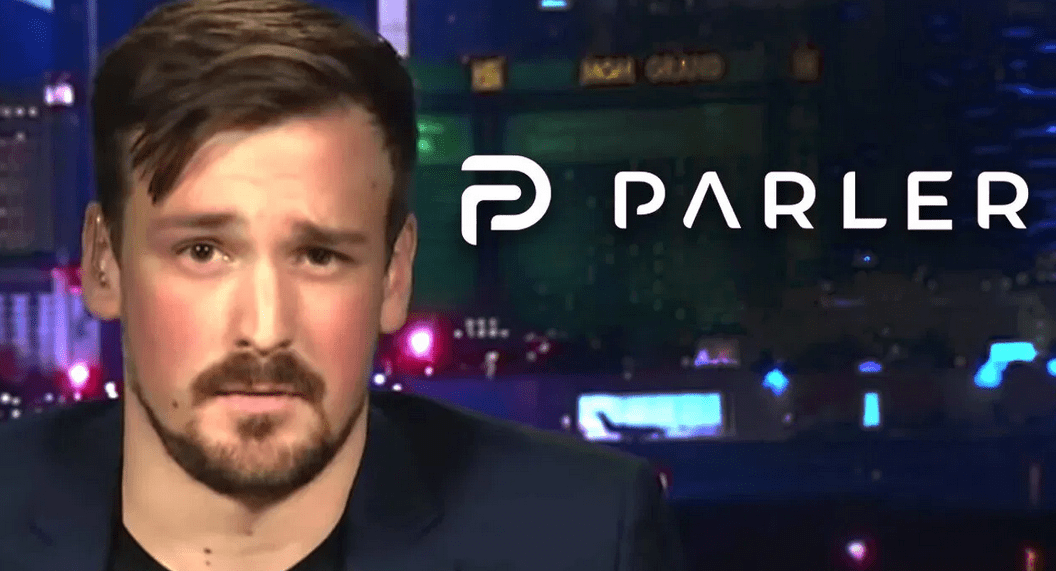 Parler CEO John Matze has been forced to flee his home and go into hiding after receiving an onslaught of left-wing death threats. Parler, a free speech social media platform, has been temporarily shut down in an extensive deplatforming campaign. Amazon promptly cut Parler's access to its Web Services after the US Capitol riot earlier this month, cherry-picking examples of content that violate Parler's terms of service and claiming the platform is being used for violent purposes.
Matze made the frank admission in a court filing for Parler's lawsuit against Amazon, requesting that the court keep any disclosures about his personal life and location secret. Parler is currently suing Amazon in federal court for its immediate revocation of Parler's hosting agreement, arguing that Amazon agreed to provide 30 days notice before any potential termination of Parler's hosting, pursuant to the party's original agreement.
Matze reveals that he's been forced to leave his home and go into hiding with his family, citing Amazon Web Services' "vilification" of his company.
take our poll - story continues below
Completing this poll grants you access to Big League Politics updates free of charge. You may opt out at anytime. You also agree to this site's Privacy Policy and Terms of Use.
Employees of Amazon have allegedly been threatened and harassed as well for shutting down Parler. The court filing in favor of redaction references these threats in requesting the court provide redaction of personal information to both sides.
"Both sides of this dispute have shown that their employees have suffered real harassment and threats—including, on both sides, death threats—owing to the charged nature of this litigation.
Parler therefore agrees with AWS that safety and security concerns justify the limited sealings requested here," Parler requests in the Amazon lawsuit.
Parler's administrators are still seeking to return the free speech social media platform to full operation, although it could take weeks to bring it back online. They may have learned a lesson about the futility of contracting hosting services with a Big Tech monopoly such as Amazon.
---
Follow me on Twitter @Wildman_AZ, on Parler @Moorhead, and on Gab @WildmanAZ.