Wife of Georgia Democrat Raphael Warnock Accuses Him of Running Her Over With Car in Shock Police Bodycam Footage
Warnock's wife assailed his character in a police interview.
Shocking police bodycam footage obtained and published on Tucker Carlson Tonight on Tuesday reveals an alarming domestic violence accusation against Georgia Democrat Senate candidate and left-wing minister Raphael Warnock.
BREAKING: The wife of Georgia Democrat Raphael Warnock accuses him of running over her foot with a car in new police bodycam footage, calls him an "actor" in police interview pic.twitter.com/CgwKZwi2zW

— Richard (@Wildman_AZ) December 23, 2020
Trending: Rep. Marjorie Taylor Greene Calls Biden a 'Threat to National Security', Files Impeachment Resolution
Warnock is accused of running over his wife's foot with a car in the footage. Oulèye Ndoye, who has been estranged from Warnock, tearfully accuses Warnock of abusive behavior, explaining that she's been "very quiet" about the way he acts on account of Warnock's Senate campaign. 
take our poll - story continues below
Completing this poll grants you access to Big League Politics updates free of charge. You may opt out at anytime. You also agree to this site's Privacy Policy and Terms of Use.
Ndoye accused Warnock of speeding over her foot as he left her residence with the couple's children. Warnock denied the allegation. Ndoye recieved treatment at a Georgia hospital, and no charges were filed against Warnock, who was already running for Senate at the time police responded to the call in March.
"This man is running for the United States Senate right now and all he cares about is his reputation… I work at the mayor's office and this is a big problem. I've been trying to be very quiet about the way that he is for the sake of my kids and his reputation.
I've tried to keep the way that he is under wraps for a long time, and today, he crossed the line. So that is what's going on here, and he is a great actor. He is phenomenal at putting on a really good show."
Warnock has also been criticized for expressing anti-white ideology in his career as a pastor, claiming that the United States was "addicted to whiteness" as if White Americans were equivalent to a drug.
Polling for Georgia's Senate race indicates that Warnock is locked in a tight race with Republican Senator Kelly Loeffler. The runoff election for two Georgia US Senate seats will be held on January 5th, with Republican David Perdue facing perennial candidate Jon Ossoff.
---
Follow me on Twitter @Wildman_AZ, and on Parler @Moorhead.
Parler CEO John Matze Forced to Flee Home Under Deluge of Left-Wing Terror Threats
Matze is suing Amazon for deplatforming Parler.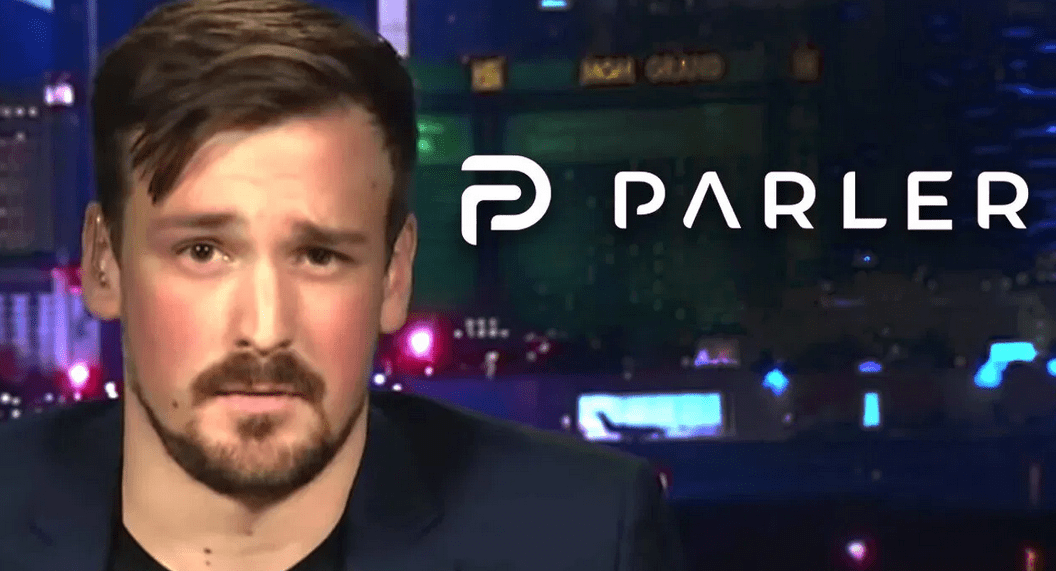 Parler CEO John Matze has been forced to flee his home and go into hiding after receiving an onslaught of left-wing death threats. Parler, a free speech social media platform, has been temporarily shut down in an extensive deplatforming campaign. Amazon promptly cut Parler's access to its Web Services after the US Capitol riot earlier this month, cherry-picking examples of content that violate Parler's terms of service and claiming the platform is being used for violent purposes.
Matze made the frank admission in a court filing for Parler's lawsuit against Amazon, requesting that the court keep any disclosures about his personal life and location secret. Parler is currently suing Amazon in federal court for its immediate revocation of Parler's hosting agreement, arguing that Amazon agreed to provide 30 days notice before any potential termination of Parler's hosting, pursuant to the party's original agreement.
Matze reveals that he's been forced to leave his home and go into hiding with his family, citing Amazon Web Services' "vilification" of his company.
take our poll - story continues below
Completing this poll grants you access to Big League Politics updates free of charge. You may opt out at anytime. You also agree to this site's Privacy Policy and Terms of Use.
Employees of Amazon have allegedly been threatened and harassed as well for shutting down Parler. The court filing in favor of redaction references these threats in requesting the court provide redaction of personal information to both sides.
"Both sides of this dispute have shown that their employees have suffered real harassment and threats—including, on both sides, death threats—owing to the charged nature of this litigation.
Parler therefore agrees with AWS that safety and security concerns justify the limited sealings requested here," Parler requests in the Amazon lawsuit.
Parler's administrators are still seeking to return the free speech social media platform to full operation, although it could take weeks to bring it back online. They may have learned a lesson about the futility of contracting hosting services with a Big Tech monopoly such as Amazon.
---
Follow me on Twitter @Wildman_AZ, on Parler @Moorhead, and on Gab @WildmanAZ.