WOW: NBC Affiliate 9News Hired ANTIFA-Style Thug with No Security License Who Executed Trump Supporter in Colorado
City officials have confirmed the killer was not licensed.
It has been revealed that the killer of a Trump supporter at a Colorado Trump rally on Saturday was not a private security official, contrary to the claims made by 9NEWS.
Denver city officials have confirmed that the killer was not a licensed private security worker in the state of Colorado:
New: Denver is investigating whether alleged shooter Matthew Dolloff was operating without a security guard license in his reported work for 9News. That could include criminal charges and action against Pinkerton.

From city spokesman Ryan Luby: pic.twitter.com/7gBAIb1wb5

Trending: GOP Establishment Threatens President Trump with Impeachment Unless He Denies Election Fraud

— Andy Kenney (@AndyKnny) October 12, 2020
take our poll - story continues below
Completing this poll grants you access to Big League Politics updates free of charge. You may opt out at anytime. You also agree to this site's Privacy Policy and Terms of Use.
One America News Network journalist Jack Posobiec noted that 9NEWS will likely be in tremendous legal trouble over their use of an ANTIFA-style thug to provide security for their reporters:
The lawyers are going to win this one, btw. Unlicensed armed security guard means big, big lawsuits. You better believe it.

— Jack Posobiec (@JackPosobiec) October 11, 2020
Big League Politics reported on Saturday when a private security goon hired by the fake news media shot a supporter of President Donald Trump dead during a contentious rally in Colorado on Saturday.
Matthew Dolloff, 30, is being held at the Downtown Detention Center in Denver, Colo. after he shot a man dead near the Denver Art Museum on Saturday. He was contracted through 9NEWS to accompany staff members at the rally. This shows how the fake news media is quite literally at war with patriotic Americans.
Lee Keltner, a military veteran and hat maker, has been identified as the murder victim. He was reportedly at the event with his 24-year-old son when he was executed in cold blood.
Lee Keltner's life mattered pic.twitter.com/CLKaEhkmgY

— Jack Posobiec (@JackPosobiec) October 12, 2020
The Denver Police Department (DPD) noted that they have charged Dolloff with first-degree murder and are investigating the incident:
Update: Further investigation has determined the suspect is a private security guard with no affiliation with Antifa. Additional information will be released as it becomes available.

— Denver Police Dept. (@DenverPolice) October 11, 2020
UPDATE: Matthew Dolloff (DOB 03-07-1990) is being held for Investigation of First Degree Murder in connection w/the shooting that occurred yesterday at 10 W. 14th Ave. This remains an active investigation; any additional updates will be released as it becomes available. #Denver https://t.co/1Y7Yw7stL0 pic.twitter.com/Va3Lvc1CwT

— Denver Police Dept. (@DenverPolice) October 11, 2020
"The Denver Police Department respects the right to peacefully assemble. Those who participate in protests, demonstrations, marches, or other gatherings, as protected by the First Amendment, are reminded to do so in a lawful manner. Individuals who choose to act outside of local, state and federal law, will be subject to citation or arrest," the DPD said in a statement.
Video of the immediate aftermath of the gruesome shooting can be seen here:
Here's the scene outside the Denver library as police investigate a shooting following the rally #9News pic.twitter.com/F7S0RVMQCv

— Marc Sallinger (@MarcSallinger) October 10, 2020
The patriot rally was set for 2pm in Denver on Saturday afternoon and was met with a so-called "BLM-Antifa Soup Drive" at 1:30pm in an attempt to disrupt the patriotic gathering. This time, it was not the ANTIFA and Black Lives Matter terrorists who murdered the pro-Trump patriot. The fake news media did the dirty work for the left-wing domestic terrorists this time around.
Photos from right before the shooting indicate that the Trump supporter who was killed was standing his ground before he was accosted by the journalist and had to use bear mace to stand his ground. At this point, he was apparently executed by the rent-a-cop thug getting paid off by the fake news.
More photos pic.twitter.com/j0tjCewZoh

— Jack Posobiec (@JackPosobiec) October 11, 2020
Big League Politics has reported on how Trump supporters are being murdered in the streets by left-wing forces, who are then lionized by Democrat activists with their violent actions minimized by the fake news media:
A man who has referred to himself as "100% Antifa" is under investigation by the Portland Police for involvement of Patriot Prayer conservative demonstrator Jay Bishop on Saturday night.

The Oregonian confirmed that the Portland Police are investigating Michael Forest Reinohl for the possibility of his involvement. Reinohl has not been arrested or charged as of early Monday morning…

Reinohl was arrested at a July Antifa riot in the city previously this summer, and was charged with possessing a loaded gun in a public place, resisting arrest, and interfering with police. Portland DA Mike Schmidt has pledged to provide immunity to the vast majority of rioters arrested in the city, and the criminal charges against Reinohl were dropped in turn.

Photography of Reinohl's arrest in July shows the 48-year being arrested in the presence of a gun.

Reinohl has previously posted of his support for left-wing militancy and violent protest, identifying himself as "100% Antifa" on his Instagram page.

"I am 100% ANTIFA all the way! I am willing to fight for my brothers and sisters! Even if some of them are too ignorant to realize what antifa truly stands for."
Even while Trump supporters are being executed by leftists, the FBI frequently demonizes white patriots and runs bogus entrapment operations to create fear among the unsuspecting public. The institutional and systemic oppression against Trump supporters and American patriots is unlike anything the nation has ever seen. The leftist fifth column embedded throughout society is advancing rapidly to destroy the U.S.
Parler CEO John Matze Forced to Flee Home Under Deluge of Left-Wing Terror Threats
Matze is suing Amazon for deplatforming Parler.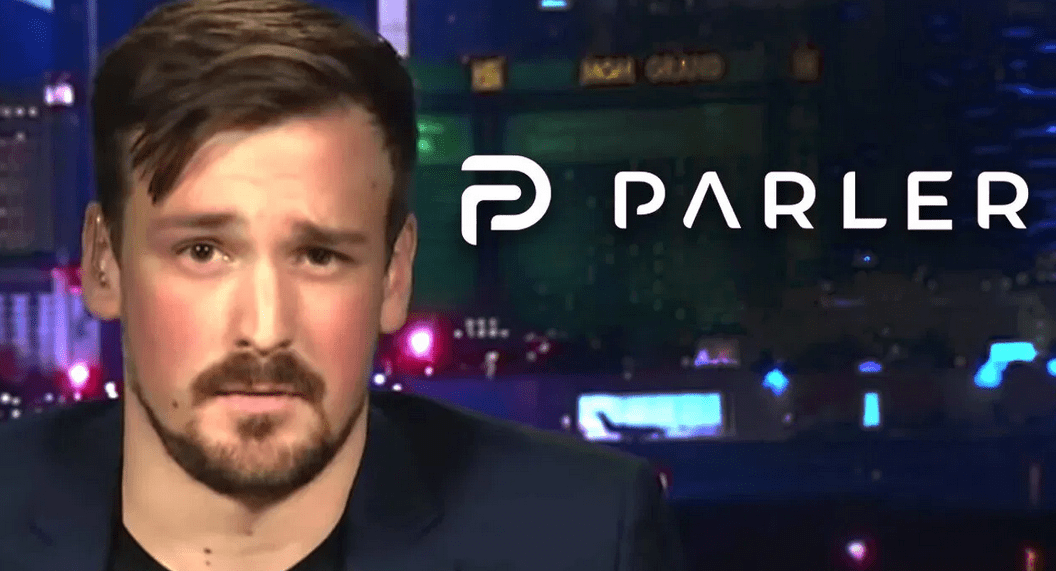 Parler CEO John Matze has been forced to flee his home and go into hiding after receiving an onslaught of left-wing death threats. Parler, a free speech social media platform, has been temporarily shut down in an extensive deplatforming campaign. Amazon promptly cut Parler's access to its Web Services after the US Capitol riot earlier this month, cherry-picking examples of content that violate Parler's terms of service and claiming the platform is being used for violent purposes.
Matze made the frank admission in a court filing for Parler's lawsuit against Amazon, requesting that the court keep any disclosures about his personal life and location secret. Parler is currently suing Amazon in federal court for its immediate revocation of Parler's hosting agreement, arguing that Amazon agreed to provide 30 days notice before any potential termination of Parler's hosting, pursuant to the party's original agreement.
Matze reveals that he's been forced to leave his home and go into hiding with his family, citing Amazon Web Services' "vilification" of his company.
take our poll - story continues below
Completing this poll grants you access to Big League Politics updates free of charge. You may opt out at anytime. You also agree to this site's Privacy Policy and Terms of Use.
Employees of Amazon have allegedly been threatened and harassed as well for shutting down Parler. The court filing in favor of redaction references these threats in requesting the court provide redaction of personal information to both sides.
"Both sides of this dispute have shown that their employees have suffered real harassment and threats—including, on both sides, death threats—owing to the charged nature of this litigation.
Parler therefore agrees with AWS that safety and security concerns justify the limited sealings requested here," Parler requests in the Amazon lawsuit.
Parler's administrators are still seeking to return the free speech social media platform to full operation, although it could take weeks to bring it back online. They may have learned a lesson about the futility of contracting hosting services with a Big Tech monopoly such as Amazon.
---
Follow me on Twitter @Wildman_AZ, on Parler @Moorhead, and on Gab @WildmanAZ.