Young America's Foundation Launches Campaign Against Cancel Culture…Right After Canceling Michelle Malkin!
The hypocrisy of Conservative Inc. knows no bounds.
The Young America's Foundation, which is the campus arm of Conservative Inc., is leading a campaign against cancel culture. They are posting videos on their social media accounts arguing against the witch hunting phenomenon devised by the left.
One such video features Andrew Klavan of Ben Shapiro's Daily Wire blog, and it was published on YAF's Twitter account on Monday:
None of us is perfect.

All of us have made mistakes.

Trending: Ex-Soviet Leader Gorbachev: US Capitol Riot "Planned in Advance, And It Is Clear by Whom"

All of us have said and done stupid things that we regret.

take our poll - story continues below

Completing this poll grants you access to Big League Politics updates free of charge. You may opt out at anytime. You also agree to this site's Privacy Policy and Terms of Use.

Cancel culture ruins people's lives.

Subscribe to get #TruthStraightUp here ▶️ https://t.co/0eEh6OADkU@andrewklavan @realDailyWire pic.twitter.com/3aV4J9lyNA

— YAF (@yaf) December 2, 2019
However, the organization is engaging in blatant hypocrisy as they recently embarked on a campaign to cancel right-wing commentator Michelle Malkin. Malkin was disavowed after she refused to denigrate paleoconservative video blogger Nick Fuentes and the army of self-described Groypers who have gained fame for questioning Conservative Inc. talking heads at campus events.
The Keepers of the Gate have spoken. #AmericaFirst is not "mainstream." My defense of unjustly prosecuted Proud Boys, patriotic young nationalists/groypers & demographic truth-tellers must not be tolerated. SPLC is cheering. https://t.co/yYyqocx1T5

— Michelle Malkin (@michellemalkin) November 17, 2019
In addition to throwing Malkin under the bus, YAF also demonized the Proud Boys for fighting back against ANTIFA thugs in their disingenuous and cowardly statement that is an example of cancel culture at its worst. Two Proud Boys members were recently sentenced to years in prison for self-defense in the New York City streets against ANTIFA terrorists. Controlled opposition groups like YAF have not uttered a peep in their defense for standing on the front lines against the leftist threat.
Malkin was removed from the YAF speaker docket because of a controversial speech that she gave on Nov. 14 to their group on the UCLA campus. In the speech, she encouraged young conservatives to be emboldened in pushing back against Conservative Inc.
"Here's my message to the new generation of America Firsters exposing the big lies of the anti-American open borders establishment and its controlled opposition operatives: If I was your mom, I'd be proud as hell," Malkin said in her torch-passing speech.
"I want you to know that you are not alone. It's important for you to know that not everyone who belongs to generations older than you has sat idly by while America rotted from the inside. Not all Gen Xers and Boomers are mindlessly stupefied by the bread and circuses entertainment dished out by so-called conservative media. Not all of us have occupied ourselves solely with "owning libs" and reciting clunky MAGA rap anthems while America crumbles," she added.
The gatekeeper class of the Right now wants President Donald Trump to join in the corporate-backed witch hunt against his own constituents in the name of political correctness.
With a prominent conservative like @michellemalkin backing openly #racist & #Antisemitic #groypers like @NickJFuentes, it is now imperative that others on the right & @realDonaldTrump condemn them. I explain in the @NYPostOpinion. https://t.co/QjtmCwDbjh

— Jonathan S. Tobin (@jonathans_tobin) November 30, 2019
Conservative Inc. is terrified about the growing insurgency against their stale brand of politics that are dictated by special interests. Astroturfed groups like YAF, while they claim to oppose cancel culture, have far more in common with the Southern Poverty Law Center than they do with "America First" patriots.
Parler CEO John Matze Forced to Flee Home Under Deluge of Left-Wing Terror Threats
Matze is suing Amazon for deplatforming Parler.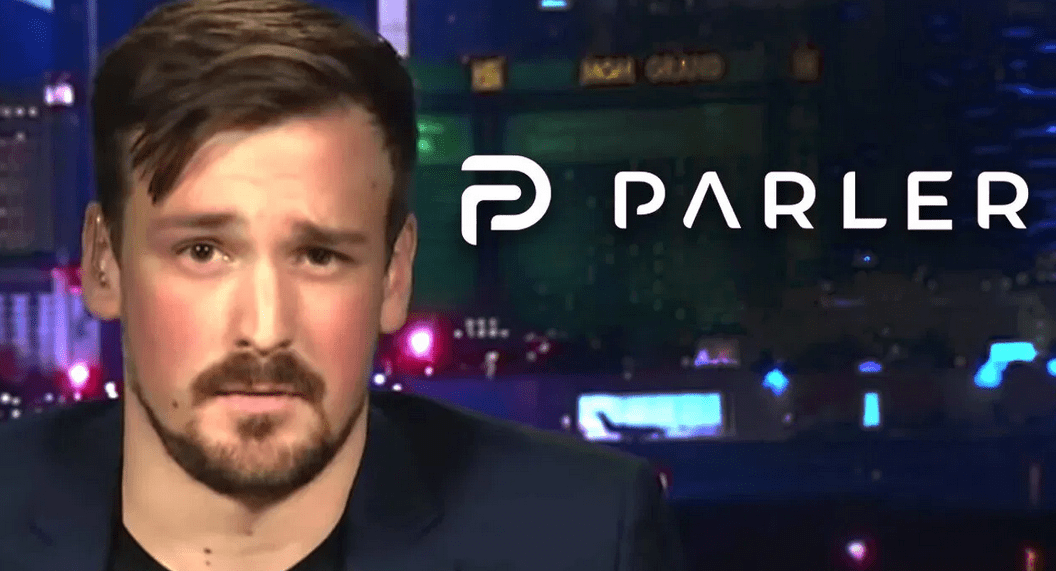 Parler CEO John Matze has been forced to flee his home and go into hiding after receiving an onslaught of left-wing death threats. Parler, a free speech social media platform, has been temporarily shut down in an extensive deplatforming campaign. Amazon promptly cut Parler's access to its Web Services after the US Capitol riot earlier this month, cherry-picking examples of content that violate Parler's terms of service and claiming the platform is being used for violent purposes.
Matze made the frank admission in a court filing for Parler's lawsuit against Amazon, requesting that the court keep any disclosures about his personal life and location secret. Parler is currently suing Amazon in federal court for its immediate revocation of Parler's hosting agreement, arguing that Amazon agreed to provide 30 days notice before any potential termination of Parler's hosting, pursuant to the party's original agreement.
Matze reveals that he's been forced to leave his home and go into hiding with his family, citing Amazon Web Services' "vilification" of his company.
take our poll - story continues below
Completing this poll grants you access to Big League Politics updates free of charge. You may opt out at anytime. You also agree to this site's Privacy Policy and Terms of Use.
Employees of Amazon have allegedly been threatened and harassed as well for shutting down Parler. The court filing in favor of redaction references these threats in requesting the court provide redaction of personal information to both sides.
"Both sides of this dispute have shown that their employees have suffered real harassment and threats—including, on both sides, death threats—owing to the charged nature of this litigation.
Parler therefore agrees with AWS that safety and security concerns justify the limited sealings requested here," Parler requests in the Amazon lawsuit.
Parler's administrators are still seeking to return the free speech social media platform to full operation, although it could take weeks to bring it back online. They may have learned a lesson about the futility of contracting hosting services with a Big Tech monopoly such as Amazon.
---
Follow me on Twitter @Wildman_AZ, on Parler @Moorhead, and on Gab @WildmanAZ.