10 Charged with Burglary in Looting of Milwaukee Sneaker Store
Damages to the business are estimated at around $600,000.
Ten people have been arrested and charged in the mass looting of a Milwaukee sneaker store, which occurred in the wake of the nationwide race riots sweeping across the country in response to the death of George Floyd.
Nine men and one woman have been charged with burglary of a building for their role in the May 25th looting.
The accused are, with respective charges:
Trending: DNI Ratcliffe: China Interfered in 2020 Election, CIA Suppressed Info
-Terry Gilbert, 26, burglary-building or dwelling
-Lamont Nelson, 48, burglary-building or dwelling
-Samuel Daniels, 18, burglary-building or dwelling
-Desmond Givens, 18, burglary-building or dwelling, identity theft-obtain money or credit
-Marcus Coleman, 31, burglary-building or dwelling
-Isaiah Allen, 26, burglary-building or dwelling
-Octavian Miller, 26, burglary-building or dwelling, as party to a crime
-Jerry Burks, 25, burglary-building or dwelling
-Marissa Jones, 19, burglary-building or dwelling
-Amondre Brooks, 18, burglary-building or dwelling, as party to a crime
take our poll - story continues below
Completing this poll grants you access to Big League Politics updates free of charge. You may opt out at anytime. You also agree to this site's Privacy Policy and Terms of Use.
Surveillance camera footage reveals a mob of looters swarming the shoe store, Trend Benderz, and clearing out the establishment's inventory of sneakers.
"Everything here was full. Everything has been taken out. All my tables are empty," said Sam Ramahi, the owner of the business. "So far, we are estimating damage with inventory anywhere between $600,000 to $700,000." Ramahi states that it only took the mob of looters 15 minutes to completely clear out the store's inventory.
Reporting from Fox 32 Milwaukee indicates that at least one federal police officer observed the mob of looters descending upon the business, but the crowd was too big for the area law enforcement to prevent the mass theft from the business.
Prosecutors that have filed criminal charges in the case are accusing at least two of the suspected looters of targeting another area business, and at least one other had recently been released from prison.
It remains to be seen how the fast grab of expensive Nikes will secure justice for Floyd.
Parler CEO John Matze Forced to Flee Home Under Deluge of Left-Wing Terror Threats
Matze is suing Amazon for deplatforming Parler.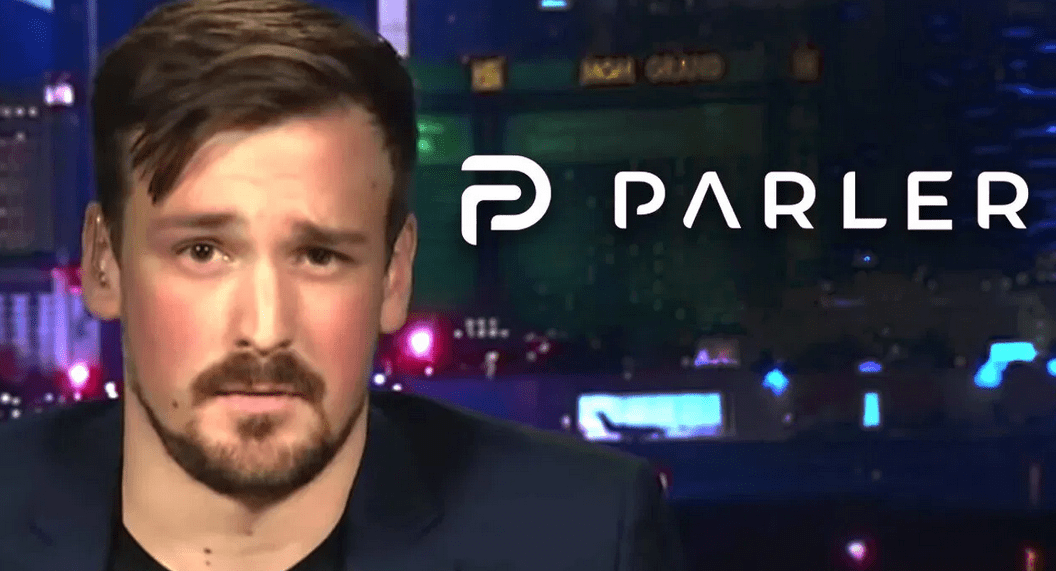 Parler CEO John Matze has been forced to flee his home and go into hiding after receiving an onslaught of left-wing death threats. Parler, a free speech social media platform, has been temporarily shut down in an extensive deplatforming campaign. Amazon promptly cut Parler's access to its Web Services after the US Capitol riot earlier this month, cherry-picking examples of content that violate Parler's terms of service and claiming the platform is being used for violent purposes.
Matze made the frank admission in a court filing for Parler's lawsuit against Amazon, requesting that the court keep any disclosures about his personal life and location secret. Parler is currently suing Amazon in federal court for its immediate revocation of Parler's hosting agreement, arguing that Amazon agreed to provide 30 days notice before any potential termination of Parler's hosting, pursuant to the party's original agreement.
Matze reveals that he's been forced to leave his home and go into hiding with his family, citing Amazon Web Services' "vilification" of his company.
take our poll - story continues below
Completing this poll grants you access to Big League Politics updates free of charge. You may opt out at anytime. You also agree to this site's Privacy Policy and Terms of Use.
Employees of Amazon have allegedly been threatened and harassed as well for shutting down Parler. The court filing in favor of redaction references these threats in requesting the court provide redaction of personal information to both sides.
"Both sides of this dispute have shown that their employees have suffered real harassment and threats—including, on both sides, death threats—owing to the charged nature of this litigation.
Parler therefore agrees with AWS that safety and security concerns justify the limited sealings requested here," Parler requests in the Amazon lawsuit.
Parler's administrators are still seeking to return the free speech social media platform to full operation, although it could take weeks to bring it back online. They may have learned a lesson about the futility of contracting hosting services with a Big Tech monopoly such as Amazon.
---
Follow me on Twitter @Wildman_AZ, on Parler @Moorhead, and on Gab @WildmanAZ.