Alabama Democrat Gives Chilling Remarks on Abortion: 'Some Kids Are Unwanted, So You Kill Them Now or You Kill Them Later'
The Democrats are drifting further left on abortion, and their fanaticism could kill.
Alabama state representative John Rogers, during a heated debate over a controversial anti-abortion bill that was approved by the legislature, showed the world what the Democrats really think of life.
"Some kids are unwanted, so you kill them now or you kill them later," Rodgers said, arguing that just because a child is "unwanted" that they should be killed in the womb.
"You bring them in the world unwanted, unloved, and you send them to the electric chair. So, you kill them now or you kill them later," Rogers continued.
Trending: Democrats Move to Ban Trump Supporters From Joining the Military and Holding Federal Jobs
He attempted to elaborate on his remarks to make them seem less ghastly.
take our poll - story continues below
Completing this poll grants you access to Big League Politics updates free of charge. You may opt out at anytime. You also agree to this site's Privacy Policy and Terms of Use.
"You bring them in the world unwanted, unloved, and you send them to the electric chair. So, you kill them now or you kill them later," Rogers added.
"I may bring a bill to force all men to have vasectomies. That would end this whole debate. There would be no more abortions and eventually no more voters," Rogers also said, trying to make some kind of point.
His remarks were over HB314, legislation that would make it a Class C felony for a physician to perform an abortion when there are no pressing health risks for the woman. It passed by an overwhelming 74 to 3 margin in the state house, with many Democrats refusing to vote for it out of protest.
"This bill is focused on that baby that's in the womb that is a person," said State Rep. Terri Collins, who introduced the pro-life legislation, according to an NPR report. "That baby, I believe, would choose life."
Conservative voices have seized upon Rogers' callous comments to make the point that Democrats are far outside of the mainstream when it comes to abortion.
"This is stomach curling and makes Ralph Northam look like a moderate on abortion," Donald Trump Jr. said in a tweet.
"Every Democrat running for President needs to be asked where they stand on this. The extreme turn we've seen from Dems on abortion recently is truly sickening," Trump Jr. added.
U.S. Rep. Bradley Byrne (R-AL) used the clip to draw a correlation between Rogers and U.S. Sen. Doug Jones (R-AL), the rabidly pro-abortion lawmaker who defeated Judge Roy Moore with the help of an unprecedented sabotage campaign against his pro-life opponent in 2017.
"It's an abomination that Alabama has a Senator in [Doug Jones] who is unabashedly pro-abortion & refuses to stand up to this type of extremism from members of his party in defense of innocent human life," Byrne wrote in a tweet.
The American Civil Liberties Union (ACLU) plans to use lawfare to stop the will of the people from being realized in Alabama.
"We are disappointed that the Alabama House passed HB314 despite the fact it would criminalize abortion and interfere with a woman's personal, private medical decisions. It is unfortunate that members of the House are putting their personal beliefs ahead of what's in the best interest of our state," an ACLU of Alabama spokesperson said.
"The people of Alabama are paying the bill for unconstitutional legislation and we hope that the Senate members will realize its detrimental impact and stop this bill from becoming law. Otherwise it will be challenged in federal court," the ACLU added.
Even if the ACLU and other baby-killing leftists win in the end and nullify Alabama's sovereignty in the courts, the public gets to see on full display what liberals really think about life. Virginia Democrats pushing for infanticide is far from an aberration, as the Democratic Party morphs into a death cult in broad daylight.
Parler CEO John Matze Forced to Flee Home Under Deluge of Left-Wing Terror Threats
Matze is suing Amazon for deplatforming Parler.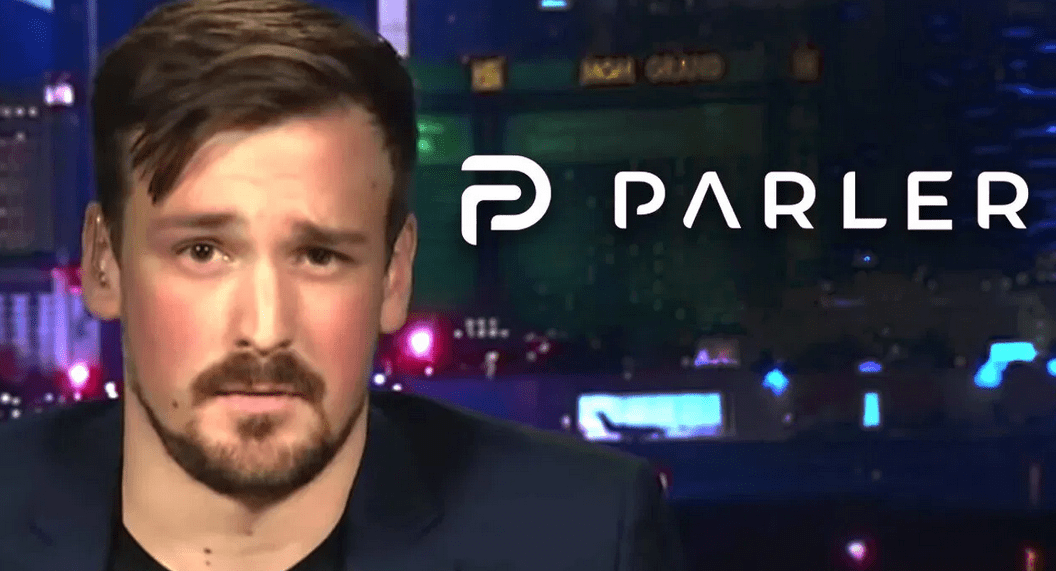 Parler CEO John Matze has been forced to flee his home and go into hiding after receiving an onslaught of left-wing death threats. Parler, a free speech social media platform, has been temporarily shut down in an extensive deplatforming campaign. Amazon promptly cut Parler's access to its Web Services after the US Capitol riot earlier this month, cherry-picking examples of content that violate Parler's terms of service and claiming the platform is being used for violent purposes.
Matze made the frank admission in a court filing for Parler's lawsuit against Amazon, requesting that the court keep any disclosures about his personal life and location secret. Parler is currently suing Amazon in federal court for its immediate revocation of Parler's hosting agreement, arguing that Amazon agreed to provide 30 days notice before any potential termination of Parler's hosting, pursuant to the party's original agreement.
Matze reveals that he's been forced to leave his home and go into hiding with his family, citing Amazon Web Services' "vilification" of his company.
take our poll - story continues below
Completing this poll grants you access to Big League Politics updates free of charge. You may opt out at anytime. You also agree to this site's Privacy Policy and Terms of Use.
Employees of Amazon have allegedly been threatened and harassed as well for shutting down Parler. The court filing in favor of redaction references these threats in requesting the court provide redaction of personal information to both sides.
"Both sides of this dispute have shown that their employees have suffered real harassment and threats—including, on both sides, death threats—owing to the charged nature of this litigation.
Parler therefore agrees with AWS that safety and security concerns justify the limited sealings requested here," Parler requests in the Amazon lawsuit.
Parler's administrators are still seeking to return the free speech social media platform to full operation, although it could take weeks to bring it back online. They may have learned a lesson about the futility of contracting hosting services with a Big Tech monopoly such as Amazon.
---
Follow me on Twitter @Wildman_AZ, on Parler @Moorhead, and on Gab @WildmanAZ.