ANOTHER Armed "Protestor" Pulls a Gun on Motorist Trapped by Mob of Black Lives Matter in Oregon
This is getting out of hand.
A Black Lives Matter rioter pulled a gun on a motorist trying to escape a mob of protestors blocking a roadway in Eugene, Oregon on Saturday night.
Truck guy pulled his gun again, BLM protester ran up with their own gun and said drop it.
(I usually avoid posting faces, but I would be negligent in my journalistic duty to modify this) pic.twitter.com/gqUBxe7Ba8

— C. Francis O'Leary (@CFrancisOLeary) July 26, 2020
Trending: Grassroots Leaders Send Final Warning to GOP Establishment: Rejecting Trump Means Death of Republican Party
The driver was reportedly fearful of his life when his vehicle was surrounded by a mob of riotous demonstrators. Perhaps fearing an outcome similar to the numerous incidence of violent "protestors" shooting individuals attempting to escape their roadblocks, he wielded a gun of his own, only to be aggressively confronted by the armed roadblocker.
take our poll - story continues below
Completing this poll grants you access to Big League Politics updates free of charge. You may opt out at anytime. You also agree to this site's Privacy Policy and Terms of Use.
Fortunately, it appears that no one was injured as a result of the tense confrontation.
After close to a minute the truck driver drove off. I didn't see who lowered their weapon first because I stopped recording to warn people down range from the truck driver's barrel that they were in danger.

— C. Francis O'Leary (@CFrancisOLeary) July 26, 2020
Gunshots had already been heard hours earlier at Eugene's Black Lives Matter protest.
A gun was shot into the air, causing some people to scatter. pic.twitter.com/zVii9PQ2V7

— Haley Lund (@Lundhale) July 26, 2020
Rioters blocking roadways has consistently proven to be one of the most dangerous circumstances for the public and all involved, with two left-wing demonstrators recently being charged with attempted murder for shooting at motorists trying to escape lines of rioters blocking public roadways.
This is at least the third major shooting during a Black Lives Matter attempt to block a public road or highway. https://t.co/EGEEvQg7YO

— Richard (@Wildman_AZ) July 26, 2020
Law enforcement can no longer sit by idly as careless and reckless left-wing rioters put the public in danger through instigating armed confrontations on public roads and highways.
Parler CEO John Matze Forced to Flee Home Under Deluge of Left-Wing Terror Threats
Matze is suing Amazon for deplatforming Parler.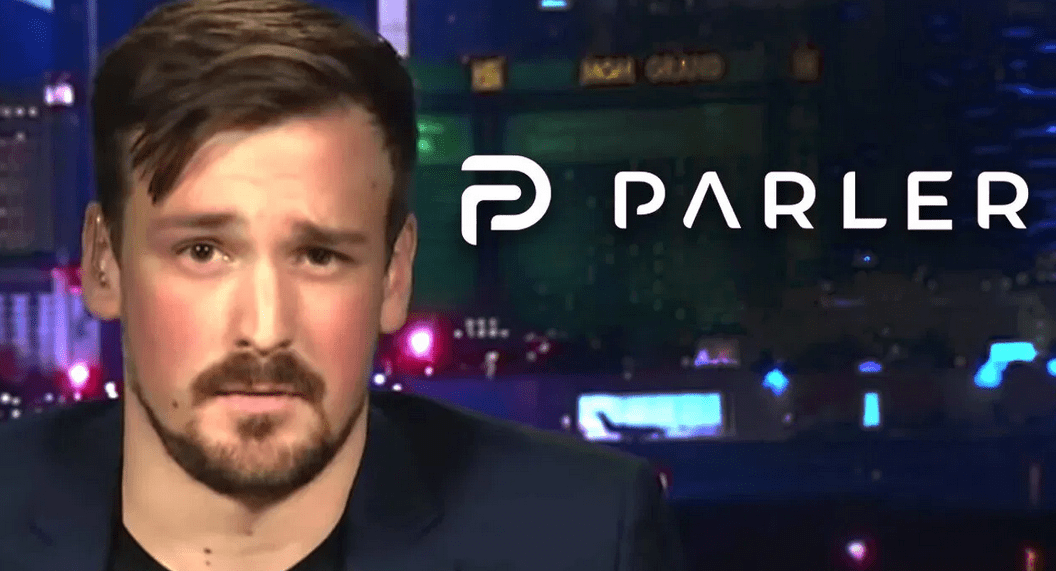 Parler CEO John Matze has been forced to flee his home and go into hiding after receiving an onslaught of left-wing death threats. Parler, a free speech social media platform, has been temporarily shut down in an extensive deplatforming campaign. Amazon promptly cut Parler's access to its Web Services after the US Capitol riot earlier this month, cherry-picking examples of content that violate Parler's terms of service and claiming the platform is being used for violent purposes.
Matze made the frank admission in a court filing for Parler's lawsuit against Amazon, requesting that the court keep any disclosures about his personal life and location secret. Parler is currently suing Amazon in federal court for its immediate revocation of Parler's hosting agreement, arguing that Amazon agreed to provide 30 days notice before any potential termination of Parler's hosting, pursuant to the party's original agreement.
Matze reveals that he's been forced to leave his home and go into hiding with his family, citing Amazon Web Services' "vilification" of his company.
take our poll - story continues below
Completing this poll grants you access to Big League Politics updates free of charge. You may opt out at anytime. You also agree to this site's Privacy Policy and Terms of Use.
Employees of Amazon have allegedly been threatened and harassed as well for shutting down Parler. The court filing in favor of redaction references these threats in requesting the court provide redaction of personal information to both sides.
"Both sides of this dispute have shown that their employees have suffered real harassment and threats—including, on both sides, death threats—owing to the charged nature of this litigation.
Parler therefore agrees with AWS that safety and security concerns justify the limited sealings requested here," Parler requests in the Amazon lawsuit.
Parler's administrators are still seeking to return the free speech social media platform to full operation, although it could take weeks to bring it back online. They may have learned a lesson about the futility of contracting hosting services with a Big Tech monopoly such as Amazon.
---
Follow me on Twitter @Wildman_AZ, on Parler @Moorhead, and on Gab @WildmanAZ.