ANTIFA Commits Terrorism in the British Streets to Protest Tory Domination in Elections
The leftists are throwing a tantrum against democracy.
Following the decisive victory of the Conservative Party over Labour in Thursday's general elections in Britain, ANTIFA terrorists have taken to the streets to protest the democratic result by the people.
"Tory scum off our streets, Nazi scum off our streets!" the protesters shouted in the streets as they threw their glorified tantrum that caused streets to be shut down in and around Westminster.
Journalist Andy Ngo posted a video of ANTIFA thugs taking on police as the left-wing bullies attempt to impose their will on the British people through brute force:
Antifa are rioting in London in response to the election results giving Conservatives a huge electoral win. It's like what I saw in Portland in November 2016. pic.twitter.com/xeRfkPCGnA

Trending: Leftist Thug Targets Roger Stone's Handicapped Wife for Vicious Attack in Own Neighborhood

— Andy Ngo (@MrAndyNgo) December 13, 2019
take our poll - story continues below
Completing this poll grants you access to Big League Politics updates free of charge. You may opt out at anytime. You also agree to this site's Privacy Policy and Terms of Use.
The ANTIFA snowflakes may have been triggered when far-left Labour Party leader Jeremy Corbyn, who is a hardcore socialist with sympathies for Palestinian liberation, was forced to resign in disgrace following the electoral results.
"I will not lead the party in any future general election campaign. I will discuss with our party to ensure there is a process now of reflection on this result and on the policies that the party will take going forward. And I will lead the party during that period to ensure that discussion takes place and we move on into the future," Corbyn said on Thursday night.
Prime Minister Boris Johnson was gracious in victory, refusing to gloat in the face of his rabid opponents. He wants to rule on behalf of all Britoners, and hopes to reunify the country as they restore national sovereignty leaving the European Union.
"To all those who voted for us for the first time, all those whose pencils may have wavered over the ballot and who heard the voices of their parents and their grandparents whispering anxiously in their ears, I say thank you for the trust you have placed in us and in me," Johnson said to thank his supporters.
"I frankly urge everyone on either side of what was, after three and a half years, after all an increasingly arid argument, to find closure and to let the healing begin," Johnson added. "Because I believe – in fact, I know, because I have heard it loud and clear from every corner of the country – that the overwhelming priority of the British people now is that we should focus above all on the NHS."
Even though Johnson is conciliatory, ANTIFA thugs are not likely to accept the olive branch. Until they are rooted out, they will continue to wage war against Western Civilization toward their ends of full-blown communist despotism.
SIGN YOUR BIG LEAGUE PETITION TO DESIGNATE ANTIFA A TERRORIST ORGANIZATION NOW!
Parler CEO John Matze Forced to Flee Home Under Deluge of Left-Wing Terror Threats
Matze is suing Amazon for deplatforming Parler.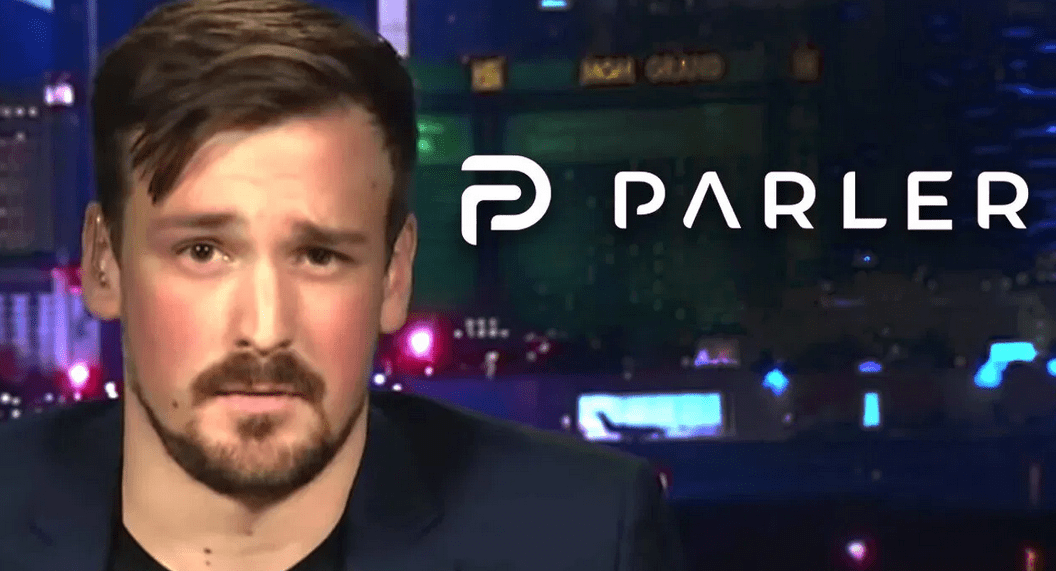 Parler CEO John Matze has been forced to flee his home and go into hiding after receiving an onslaught of left-wing death threats. Parler, a free speech social media platform, has been temporarily shut down in an extensive deplatforming campaign. Amazon promptly cut Parler's access to its Web Services after the US Capitol riot earlier this month, cherry-picking examples of content that violate Parler's terms of service and claiming the platform is being used for violent purposes.
Matze made the frank admission in a court filing for Parler's lawsuit against Amazon, requesting that the court keep any disclosures about his personal life and location secret. Parler is currently suing Amazon in federal court for its immediate revocation of Parler's hosting agreement, arguing that Amazon agreed to provide 30 days notice before any potential termination of Parler's hosting, pursuant to the party's original agreement.
Matze reveals that he's been forced to leave his home and go into hiding with his family, citing Amazon Web Services' "vilification" of his company.
take our poll - story continues below
Completing this poll grants you access to Big League Politics updates free of charge. You may opt out at anytime. You also agree to this site's Privacy Policy and Terms of Use.
Employees of Amazon have allegedly been threatened and harassed as well for shutting down Parler. The court filing in favor of redaction references these threats in requesting the court provide redaction of personal information to both sides.
"Both sides of this dispute have shown that their employees have suffered real harassment and threats—including, on both sides, death threats—owing to the charged nature of this litigation.
Parler therefore agrees with AWS that safety and security concerns justify the limited sealings requested here," Parler requests in the Amazon lawsuit.
Parler's administrators are still seeking to return the free speech social media platform to full operation, although it could take weeks to bring it back online. They may have learned a lesson about the futility of contracting hosting services with a Big Tech monopoly such as Amazon.
---
Follow me on Twitter @Wildman_AZ, on Parler @Moorhead, and on Gab @WildmanAZ.