ANTIFA Domestic Terrorists Support LGBT Exploitation of Kids in Child Drag Show
It's all apart of the same agenda…
SIGN YOUR BIG LEAGUE PETITION TO DESIGNATE ANTIFA A TERRORIST ORGANIZATION NOW!
In Denver, Colorado, ANTIFA terrorists showed up to support a drag show where sexualized children were exploited for the twisted enjoyment of the pro-LGBT attendees.
Trending: Ex-Soviet Leader Gorbachev: US Capitol Riot "Planned in Advance, And It Is Clear by Whom"
Mile High Comics in Denver, CO hosted a "Drag For All Ages" show on Sunday, which has become a weekly event. The events have drawn an increasing amount of controversy as word has spread.
take our poll - story continues below
Completing this poll grants you access to Big League Politics updates free of charge. You may opt out at anytime. You also agree to this site's Privacy Policy and Terms of Use.
ANTIFA showed up to counter the Colorado Proud Boys, who demonstrated outside of the event to show opposition to children being used to push this bizarre sexual agenda. ANTIFA activists maintain that the opposition are the predators for opposing the event.
"We're here because the Proud Boys and Nazis are here," one member of ANTIFA said. The activist refused to release their identity, claiming that anonymity is "a policy of anarchy."
"This isn't good for children," said a Catholic protester who appeared to pray for the children being victimized inside. "There are men. There are women. To encourage children to dress and pretend to be something they are not doesn't help children become more fully human."
ANTIFA has been regularly providing protection for child grooming events promoted by purveyors of the LGBT agenda, such as showings of "drag queen story hour" throughout the country.
Church Militant published a report on how ANTIFA's domestic terror agenda intersects with the LGBT's aggressive recruitment agenda:
Antifa has been increasingly supporting drag events. In June, four thugs harassed and attempted to dox several women who were attempting to document a drag event for kids at a public library.

The event offered free flavored condoms, lubrication and explicit how-to guides and a table sponsored by Planned Parenthood.

The women were most horrified by the raffle for eight chest binders to flatten developing girls, noting there are several negative health effects, including fatal ones, associated with chest binder use.

An Antifa group, ATX Resistance Action, also vowed to protect a drag event at a Texas library in Leander, Texas, in June hosted by the Open Cathedral Church. [warning: explicit]

The event featured Valeri Jinxy, who has performed in a troupe called "Poo Poo Platter" — a group that uses a significant amount of satanic imagery in their shows.
The extreme left works in tandem to mainstream pedophilia while committing acts of domestic terrorism on the streets. Western Civilization will not survive unless this agenda is soundly defeated.
SIGN YOUR BIG LEAGUE PETITION TO DESIGNATE ANTIFA A TERRORIST ORGANIZATION NOW!
Parler CEO John Matze Forced to Flee Home Under Deluge of Left-Wing Terror Threats
Matze is suing Amazon for deplatforming Parler.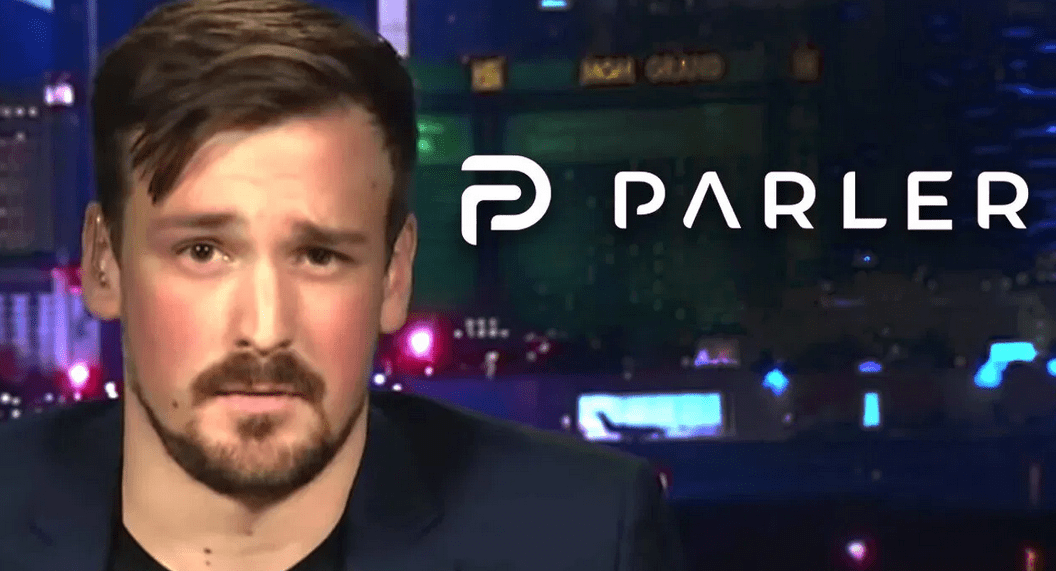 Parler CEO John Matze has been forced to flee his home and go into hiding after receiving an onslaught of left-wing death threats. Parler, a free speech social media platform, has been temporarily shut down in an extensive deplatforming campaign. Amazon promptly cut Parler's access to its Web Services after the US Capitol riot earlier this month, cherry-picking examples of content that violate Parler's terms of service and claiming the platform is being used for violent purposes.
Matze made the frank admission in a court filing for Parler's lawsuit against Amazon, requesting that the court keep any disclosures about his personal life and location secret. Parler is currently suing Amazon in federal court for its immediate revocation of Parler's hosting agreement, arguing that Amazon agreed to provide 30 days notice before any potential termination of Parler's hosting, pursuant to the party's original agreement.
Matze reveals that he's been forced to leave his home and go into hiding with his family, citing Amazon Web Services' "vilification" of his company.
take our poll - story continues below
Completing this poll grants you access to Big League Politics updates free of charge. You may opt out at anytime. You also agree to this site's Privacy Policy and Terms of Use.
Employees of Amazon have allegedly been threatened and harassed as well for shutting down Parler. The court filing in favor of redaction references these threats in requesting the court provide redaction of personal information to both sides.
"Both sides of this dispute have shown that their employees have suffered real harassment and threats—including, on both sides, death threats—owing to the charged nature of this litigation.
Parler therefore agrees with AWS that safety and security concerns justify the limited sealings requested here," Parler requests in the Amazon lawsuit.
Parler's administrators are still seeking to return the free speech social media platform to full operation, although it could take weeks to bring it back online. They may have learned a lesson about the futility of contracting hosting services with a Big Tech monopoly such as Amazon.
---
Follow me on Twitter @Wildman_AZ, on Parler @Moorhead, and on Gab @WildmanAZ.