Antifa Group Doxxes Home Addresses of Daily Caller Staff
An Antifa-affiliated Twitter account has published a database of home address information associated with Daily Caller employees and writers.
In a now-deleted tweet, the entity claimed they were publishing the information as a "late Christmas gift from Santifa to the Daily Caller." Big League Politics is declining to publicize the sensitive information of private individuals published for nefarious purposes, but as of Thursday morning the database remains online.
The group claimed they were targeting the Daily Caller "because of its promotion of white supremacist hate speech targetted (sic) at POC, immigrants, and the Left, as well as its own history of doxxing."
Trending: Democrats Move to Ban Trump Supporters From Joining the Military and Holding Federal Jobs
This wouldn't be the first time that Antifa-affiliated individuals and organizations have shown a propensity for dangerous, extreme and even violent forms of "activism." An Antifa group that may possibly be linked to the actors behind the doxxing of Daily Caller employees showed up outside the house of Tucker Carlson in November, demanding that he come outside and engage in a confrontation of some sort with the large mob.
take our poll - story continues below
Completing this poll grants you access to Big League Politics updates free of charge. You may opt out at anytime. You also agree to this site's Privacy Policy and Terms of Use.
The database of in-depth information on a multitude of Caller employees could be utilized for Antifa-linked gangs and elements to conduct similar stunts targeting individuals with far lower public profiles.
The doxxing seems to have possibly come as a revenge operation of sorts for the circulation of a nude photo(simply depicting a woman's feet) falsely claimed to be of Alexandria Ocasio-Cortez. The Caller had published it, later clarifying that the individual it depicted was not Ocasio-Cortez.
"The Daily Caller staff are all complicit in promoting racist propaganda. We know where you sleep at night. We know you're all a bunch of shit head rich kids with no moral fiber. We want you out of politics and out of the way. Signed, Antifa."
Chilling.
Follow the author of this article on Twitter: @OmnipotensGamer
Parler CEO John Matze Forced to Flee Home Under Deluge of Left-Wing Terror Threats
Matze is suing Amazon for deplatforming Parler.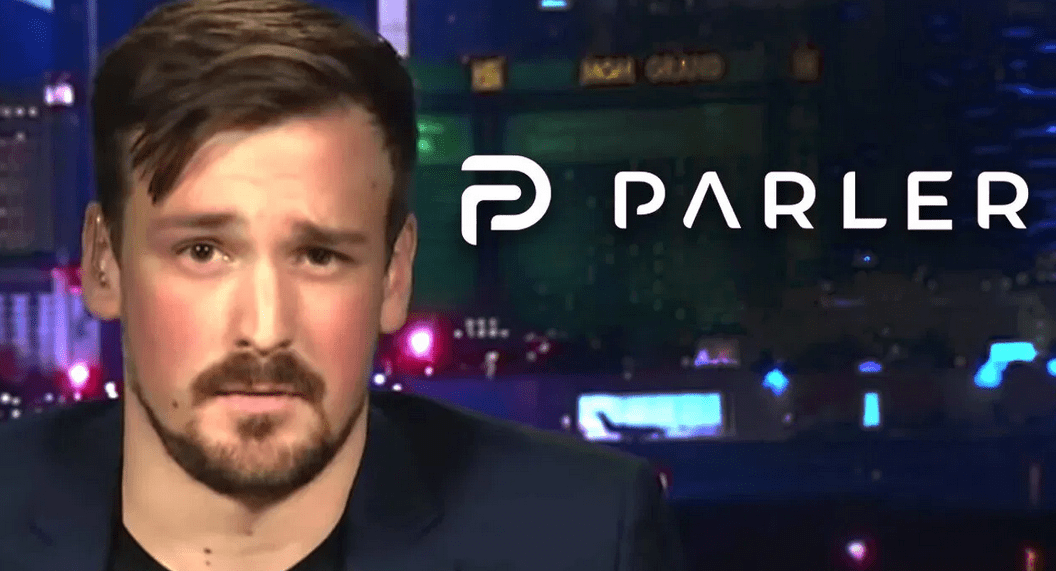 Parler CEO John Matze has been forced to flee his home and go into hiding after receiving an onslaught of left-wing death threats. Parler, a free speech social media platform, has been temporarily shut down in an extensive deplatforming campaign. Amazon promptly cut Parler's access to its Web Services after the US Capitol riot earlier this month, cherry-picking examples of content that violate Parler's terms of service and claiming the platform is being used for violent purposes.
Matze made the frank admission in a court filing for Parler's lawsuit against Amazon, requesting that the court keep any disclosures about his personal life and location secret. Parler is currently suing Amazon in federal court for its immediate revocation of Parler's hosting agreement, arguing that Amazon agreed to provide 30 days notice before any potential termination of Parler's hosting, pursuant to the party's original agreement.
Matze reveals that he's been forced to leave his home and go into hiding with his family, citing Amazon Web Services' "vilification" of his company.
take our poll - story continues below
Completing this poll grants you access to Big League Politics updates free of charge. You may opt out at anytime. You also agree to this site's Privacy Policy and Terms of Use.
Employees of Amazon have allegedly been threatened and harassed as well for shutting down Parler. The court filing in favor of redaction references these threats in requesting the court provide redaction of personal information to both sides.
"Both sides of this dispute have shown that their employees have suffered real harassment and threats—including, on both sides, death threats—owing to the charged nature of this litigation.
Parler therefore agrees with AWS that safety and security concerns justify the limited sealings requested here," Parler requests in the Amazon lawsuit.
Parler's administrators are still seeking to return the free speech social media platform to full operation, although it could take weeks to bring it back online. They may have learned a lesson about the futility of contracting hosting services with a Big Tech monopoly such as Amazon.
---
Follow me on Twitter @Wildman_AZ, on Parler @Moorhead, and on Gab @WildmanAZ.