ANTIFA Leader Complains That 'Play Time is Over' After Being Raided by FBI for Allegedly Leading Far-Left Riot
Guess he was expecting Daddy Soros to protect him.
ANTIFA leader Jason Charter, who was charged for his role in Black Lives Matter (BLM) terror riots in Washington D.C., told Daily Caller journalist Henry Rodgers that "play time is over" following the raid of his home by FBI forces.
Here is his response when I asked him what he meant by "play time's over"… pic.twitter.com/7JYpzq0S83

— Henry Rodgers (@henryrodgersdc) July 9, 2020
Also, FOR THE RECORD, our text conversation was never "off the record," ask Jason for the full convo if you don't believe me. Lmao.

Trending: Democrats Move to Ban Trump Supporters From Joining the Military and Holding Federal Jobs

— Henry Rodgers (@henryrodgersdc) July 9, 2020
take our poll - story continues below
Completing this poll grants you access to Big League Politics updates free of charge. You may opt out at anytime. You also agree to this site's Privacy Policy and Terms of Use.
"Press conference" HA! What happens if I just show up, Jason?

— Henry Rodgers (@henryrodgersdc) July 9, 2020
Charter is believed to be the ring leader who led a horde of ANTIFA/BLM revolutionaries to take down the statue of former U.S. President Andrew Jackson near the White House. He is being charged with destruction of federal property as a consequence of his alleged actions.
"They were very organized," a federal law enforcement official said about the riot near the Jackson statue. "Charter was on top of the statue and directing people … they had acid, chisels, straps and a human chain preventing police from getting to the statue."
The Jackson statue is not the only one that Charter has allegedly defaced. The feds also believe that he was instrumental in the toppling of the Albert Pike Historical Statue in Washington as well.
The FBI claims that Charter could be seen on video "standing over the toppled Pike Statue, pouring an unknown liquid onto the statue."
"He is then observed waving others away from the statue, and squatting down behind the statue where his hands are not visible. Seconds later, the statue catches fire. Charter is seen standing over the flames as it burns," the federal complaint against Charter states.
The complaint continues: "At the Jackson Statue incident, Charter is additionally seen wearing a red set of ski goggles and a yellow ventilator mask. Charter's face is clearly visible at different times during each incident."
Charter also demonstrated his motive for bringing down the statues in a Twitter post, reading: "Tearing down statues of traitors to the nation is a service to this nation not a crime."
The demonstration against Jackson caught the ire of President Trump, who has fashioned himself as the modern-day incarnation of "Old Hickory." He threatened a sentence of ten years in prison for any person caught trying to topple Jackson's statue in a Twitter post.
Numerous people arrested in D.C. for the disgraceful vandalism, in Lafayette Park, of the magnificent Statue of Andrew Jackson, in addition to the exterior defacing of St. John's Church across the street. 10 years in prison under the Veteran's Memorial Preservation Act. Beware!

— Donald J. Trump (@realDonaldTrump) June 23, 2020
It remains to be seen if Charter receives the decade-long sentence threatened by Trump, or if he gets a slap on the wrist due to pro-ANTIFA forces implanted in the deep state. Nevertheless, ANTIFA and BLM terrorists are finally starting to learn that there are legal consequences to their destructive, ignorant actions. The protection from Daddy Soros is finally wearing thin.
Parler CEO John Matze Forced to Flee Home Under Deluge of Left-Wing Terror Threats
Matze is suing Amazon for deplatforming Parler.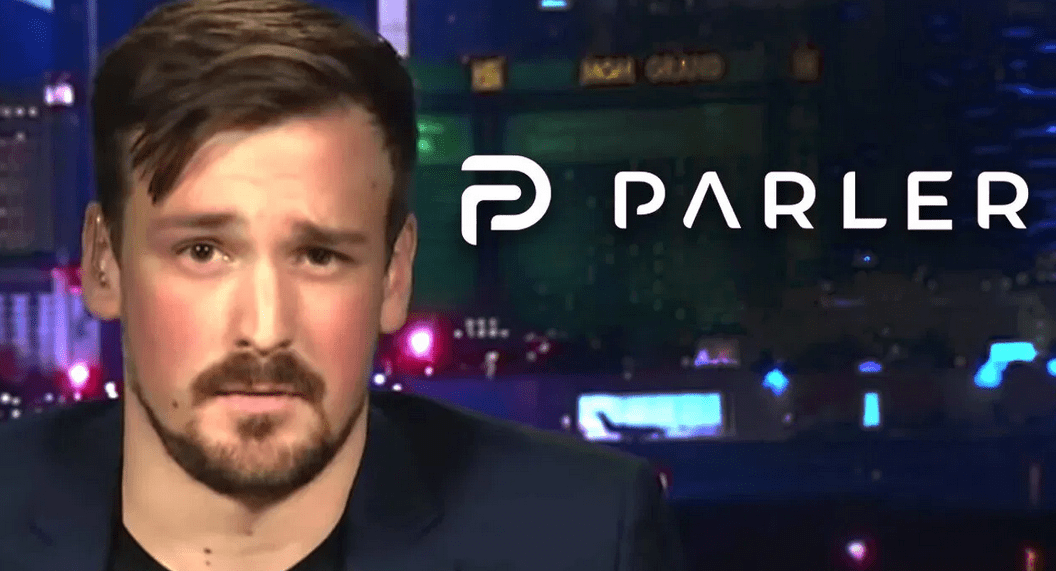 Parler CEO John Matze has been forced to flee his home and go into hiding after receiving an onslaught of left-wing death threats. Parler, a free speech social media platform, has been temporarily shut down in an extensive deplatforming campaign. Amazon promptly cut Parler's access to its Web Services after the US Capitol riot earlier this month, cherry-picking examples of content that violate Parler's terms of service and claiming the platform is being used for violent purposes.
Matze made the frank admission in a court filing for Parler's lawsuit against Amazon, requesting that the court keep any disclosures about his personal life and location secret. Parler is currently suing Amazon in federal court for its immediate revocation of Parler's hosting agreement, arguing that Amazon agreed to provide 30 days notice before any potential termination of Parler's hosting, pursuant to the party's original agreement.
Matze reveals that he's been forced to leave his home and go into hiding with his family, citing Amazon Web Services' "vilification" of his company.
take our poll - story continues below
Completing this poll grants you access to Big League Politics updates free of charge. You may opt out at anytime. You also agree to this site's Privacy Policy and Terms of Use.
Employees of Amazon have allegedly been threatened and harassed as well for shutting down Parler. The court filing in favor of redaction references these threats in requesting the court provide redaction of personal information to both sides.
"Both sides of this dispute have shown that their employees have suffered real harassment and threats—including, on both sides, death threats—owing to the charged nature of this litigation.
Parler therefore agrees with AWS that safety and security concerns justify the limited sealings requested here," Parler requests in the Amazon lawsuit.
Parler's administrators are still seeking to return the free speech social media platform to full operation, although it could take weeks to bring it back online. They may have learned a lesson about the futility of contracting hosting services with a Big Tech monopoly such as Amazon.
---
Follow me on Twitter @Wildman_AZ, on Parler @Moorhead, and on Gab @WildmanAZ.