Cartoon Network Forces Lesbian Kiss Scene into Kid's Cartoon
Cartoon Network's Adventure Time decided to join the growing list of shows geared towards children that are beginning to slowly introduce our kids to the LGBT community, usually with some of their most beloved characters revealing that they are gay or trans.
The latest victim of this liberal agenda is Princess Bubblegum, who is seemingly the love interest for AT's main character Finn, but the September 3rd finale featured a scene where the princess and Marceline the Vampire Queen confirmed years of hinting around that they were lesbians in a long—-long kiss. Sorry Finn.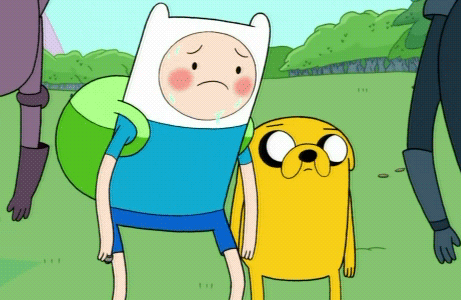 Trending: Brennan and Clapper Accused of Hacking John Roberts To Blackmail Him
According to TVLine, this was all part of storyboard artist Hanna K. Nyströmthe's plan. Adam Muto, Executive producer for the show explained:
"There was some conversation about [logistics], but it was really up to [Hanna K. Nyströmthe], the storyboard artist who got that scene, to decide what her take on it was going to be. It actually wasn't in the outline when it was submitted. It didn't say that they kiss. It just said they 'have a moment.' When Hanna boarded that, there was a little note in the margin that said 'Come on!' with a big exclamation point. That was the only note. I can't argue with that."
"We knew that if we put this in, it would get some attention. But would it be too much attention?" said Muto, who explained that the moment wasn't in the original script and came at the insistence of Nyström. "Or would we be downplaying it too much? We knew we wanted to incorporate it, and in the end, you just have no control over how people will remember things."
The TVLine article also had a list of what they deemed the "10 Most Satisfying LGBT+Reveals in American Animation," where Princess Bubblegum and Marceline the Vampire Queen made it to the top of the list. In the current "rainbow age of television," Andy Swift wrote, characters are "coming to terms with their sexuality at an unprecedented rate."
The Cartoon Network show Steven Universe featured a lesbian wedding earlier this year, while in the same style as Adventure Time, in the series finale of The Legend of Korra, the main character is shown holding hands with her female companion Asami, revealing their lesbian relationship.
Pride.com also has a "Top Ten" list deemed "10 Modern Kids Shows with Awesome Queer Characters," and the preschool-aimed Disney favorite Doc McStuffins depicted lesbian parents last year in the show.
I find it quite interesting that the majority of these children shows who are revealing characters as homosexual wait until the end of the series to do so. I'm assuming that choice was made to avoid parents that found the content offensive from actually affecting the ratings of the show by running the reveal during a season/series finale.
"There's never going to be pushback from the normies because they've already resigned away their rights to protest for kid-safe media," writer William Usher lamented of the Adventure Time development. "This is also all part of the Liberal agenda, where you take things that seem almost family friendly and then subvert it with agitprop."
Usher also points out that these LGBT moments captured in animation should bring particular concern to parents in light of Lisa Littman's recent study-covered by Big League Politics here-which Usher summarized as finding that "a lot of teens who claim to suffer from gender-dysphoria are just following peer-pressure trends from the Social Justice Warrior-occupied areas of social media."
Join the conversation!
We have no tolerance for comments containing violence, racism, profanity, vulgarity, doxing, or discourteous behavior. Thank you for partnering with us to maintain fruitful conversation.