Charging Documents Reveal "100% ANTIFA" Portland Fugitive Michael Reinoehl Had Been Charged With Second Degree Murder
Reinoehl had claimed he was acting in self defense.
New charging documents reveal that the state of Oregon was prepared to charge Portland ANTIFA militant Michael Reinoehl with second-degree murder in the shooting death of Aaron "Jay" Danielson, a patriotic demonstrator who was shot dead in Portland. Authorities had suspected Reinoehl of involvement in the shooting, and the self-identifying "100% ANTIFA" Reinoehl admitted to the act in a clandestine interview with VICE published on Thursday.
Just hours after Reinoehl claimed he killed Danielson in defense of another person, the 48-year old Reinoehl was killed when US Marshals sought to apprehend him. Authorities are stating that Reinoehl retrieved a semiautomatic rifle when they moved to arrest him, and the longtime ANTIFA militant was shot dead during a considerable firefight.
The charging documents filed by Portland DA Mike Schmidt reveal that the local authorities rejected Reinoehl's claim that he shot and killed Danielson in defense of a friend of his. In video of the shooting, Reinoehl fires two shots at Danielson, who was nearly across the street at the time. Reinoehl can be heard pointing out Danielson, with his words seeming to resemble "hey, we've got a Trumper right here!"
New video of Portland murder shows this was an expressly political crime. "Hey, we got a Trumper right here!" Two shots fired. pic.twitter.com/tHZurcBtRc

Trending: GOP Establishment Threatens President Trump with Impeachment Unless He Denies Election Fraud

— Richard (@Wildman_AZ) August 30, 2020
take our poll - story continues below
Completing this poll grants you access to Big League Politics updates free of charge. You may opt out at anytime. You also agree to this site's Privacy Policy and Terms of Use.
The charging documents detail extensive evidence refuting Reinoehl's claims that he was forced to shoot Danielson, who does not appear to be threatening anyone in the video of the shooting. The charges of second-degree murder with a firearm and unlawful use of a weapon reveal how Reinoehl chambered his weapon upon first seeing Danielson.
Read this thread. Looks like #antifa shooter Michael Reinhoel went inside a garage to ready his gun when Danielson & his friend were walking by. https://t.co/GtYFeA3U5e

— Andy Ngô (@MrAndyNgo) September 5, 2020
Now that Reinoehl's dead, the state will never have the chance to prove the charges of murder against the "100% ANTIFA" militant in trial.
Parler CEO John Matze Forced to Flee Home Under Deluge of Left-Wing Terror Threats
Matze is suing Amazon for deplatforming Parler.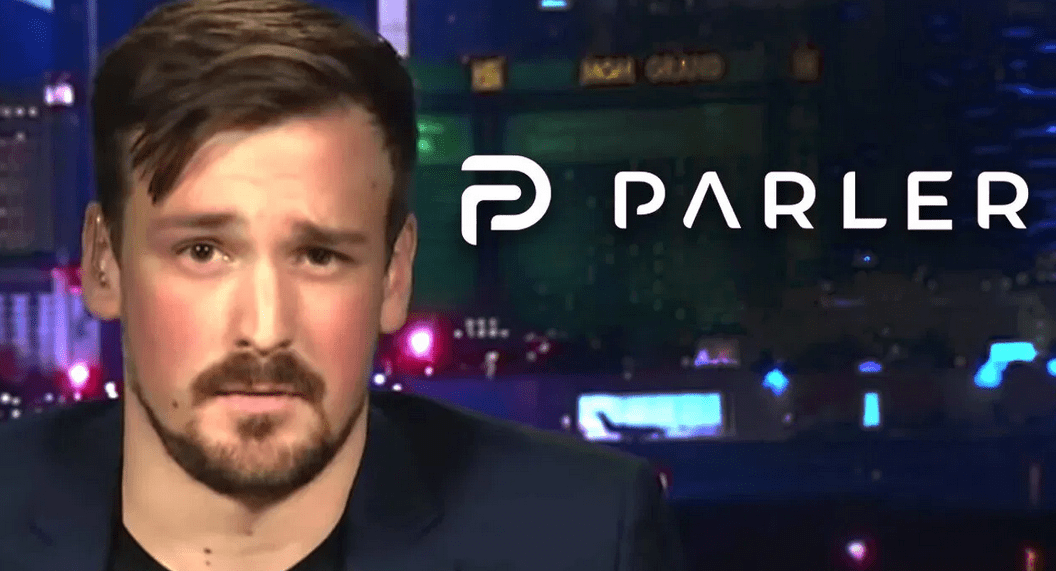 Parler CEO John Matze has been forced to flee his home and go into hiding after receiving an onslaught of left-wing death threats. Parler, a free speech social media platform, has been temporarily shut down in an extensive deplatforming campaign. Amazon promptly cut Parler's access to its Web Services after the US Capitol riot earlier this month, cherry-picking examples of content that violate Parler's terms of service and claiming the platform is being used for violent purposes.
Matze made the frank admission in a court filing for Parler's lawsuit against Amazon, requesting that the court keep any disclosures about his personal life and location secret. Parler is currently suing Amazon in federal court for its immediate revocation of Parler's hosting agreement, arguing that Amazon agreed to provide 30 days notice before any potential termination of Parler's hosting, pursuant to the party's original agreement.
Matze reveals that he's been forced to leave his home and go into hiding with his family, citing Amazon Web Services' "vilification" of his company.
take our poll - story continues below
Completing this poll grants you access to Big League Politics updates free of charge. You may opt out at anytime. You also agree to this site's Privacy Policy and Terms of Use.
Employees of Amazon have allegedly been threatened and harassed as well for shutting down Parler. The court filing in favor of redaction references these threats in requesting the court provide redaction of personal information to both sides.
"Both sides of this dispute have shown that their employees have suffered real harassment and threats—including, on both sides, death threats—owing to the charged nature of this litigation.
Parler therefore agrees with AWS that safety and security concerns justify the limited sealings requested here," Parler requests in the Amazon lawsuit.
Parler's administrators are still seeking to return the free speech social media platform to full operation, although it could take weeks to bring it back online. They may have learned a lesson about the futility of contracting hosting services with a Big Tech monopoly such as Amazon.
---
Follow me on Twitter @Wildman_AZ, on Parler @Moorhead, and on Gab @WildmanAZ.