CNN's Bad Month Continues, Project Veritas Releases Another Shocking Video
As #CNNBlackmail continues to trend on Twitter from their latest scandal, Project Veritas has released another video in their American Pravda series which reveals Jimmy Carr, the Associate Producer for CNN's New Day, doubling down on his comments about American voters being "stupid as sh-t."
Hilariously, Carr was caught on camera by yet another Project Veritas undercover journalist discussing how he was busted by them just last week. Will he ever learn?
Trending: Ex-Soviet Leader Gorbachev: US Capitol Riot "Planned in Advance, And It Is Clear by Whom"
In the latest video, Carr also trashes his co-worker Chris Cuomo, saying he "just can't stand that guy when he talks, we're like shut up."
CNN producer on @ChrisCuomo – "can't stand the guy….we're just like shut up".

take our poll - story continues below

Completing this poll grants you access to Big League Politics updates free of charge. You may opt out at anytime. You also agree to this site's Privacy Policy and Terms of Use.

We all know the feeling.@JamesOKeefeIII #CNNBlackmail pic.twitter.com/83wa2sHYc2

— Paul Joseph Watson (@PrisonPlanet) July 5, 2017
Last Friday, Veritas released a video of of Carr attacking President Donald Trump, KellyAnne Conway, and American voters. When asked by an undercover journalist if CNN is impartial, Carr responded, "In theory," though his tirade caught on camera is anything but.
"On the inside, we all recognize he is a clown that he is hilariously unqualified for this," Carr says. "He's really bad at this and that he does not have America's best interests. We recognize he's just f-cking crazy."
He also launched a sexist attack on Kellyanne Conway — the first woman to ever run a successful presidential campaign — saying that she "looks like she got hit with a shovel."
Carr also backed up the first video from inside CNN that Veritas had released earlier that week, where CNN Producer John Bonifield had claimed that decisions to continue pushing the Russia witch hunt come from the top for ratings.
"…it's decisions made by people higher than me and if they go wow, your ratings are soaring right now. Keep up what you're doing. Well, what we're doing is Russia, ISIS, London terror, shooting in Chicago, that's it," Carr says.
The New Day producer also states in no uncertain terms what he thinks of American voters, calling them "stupid as sh-t."
Additionally, leaked audio from a CNN panel with six Trump supporters revealed that their comments were selectively edited to make them look bad — and continue to push the network's anti-Trump agenda.
In the first release of the American Pravda series, Veritas released explosive footage of CNN Bonifield admitting that the network's coverage is "mostly bullshit" — and being done by direct order of CNN President Jeff Zucker.
"CNN stands by our medical producer John Bonifield.  Diversity of personal opinion is what makes CNN strong, we welcome it and embrace it," the network said in a statement.
On Wednesday, Veritas released another video where hidden cameras revealed CNN's superstar activist and commentator Van Jones saying that the Russia narrative is a "big nothingburger."
On Tuesday, which happened to be Independence Day, CNN's Andrew Kaczynski blackmailed a private citizen for an article published by his employer.
CNN extorts amateur satirist who made video tweeted by Trump: if you make fun of us again we will harm you https://t.co/KiKX1Gexyu pic.twitter.com/D3IvHdKUqX

— WikiLeaks (@wikileaks) July 5, 2017
Soon after the article was published, #CNNBlackmail began trending on Twitter as outraged internet users called out the network on their not-so-veiled threat. The hashtag continued to trend on Wednesday afternoon.
Parler CEO John Matze Forced to Flee Home Under Deluge of Left-Wing Terror Threats
Matze is suing Amazon for deplatforming Parler.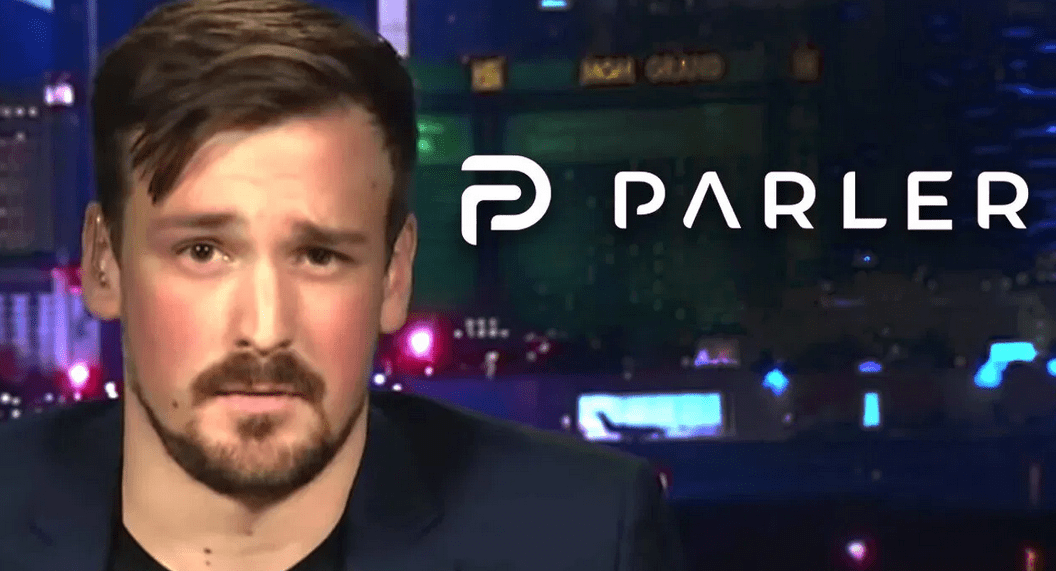 Parler CEO John Matze has been forced to flee his home and go into hiding after receiving an onslaught of left-wing death threats. Parler, a free speech social media platform, has been temporarily shut down in an extensive deplatforming campaign. Amazon promptly cut Parler's access to its Web Services after the US Capitol riot earlier this month, cherry-picking examples of content that violate Parler's terms of service and claiming the platform is being used for violent purposes.
Matze made the frank admission in a court filing for Parler's lawsuit against Amazon, requesting that the court keep any disclosures about his personal life and location secret. Parler is currently suing Amazon in federal court for its immediate revocation of Parler's hosting agreement, arguing that Amazon agreed to provide 30 days notice before any potential termination of Parler's hosting, pursuant to the party's original agreement.
Matze reveals that he's been forced to leave his home and go into hiding with his family, citing Amazon Web Services' "vilification" of his company.
take our poll - story continues below
Completing this poll grants you access to Big League Politics updates free of charge. You may opt out at anytime. You also agree to this site's Privacy Policy and Terms of Use.
Employees of Amazon have allegedly been threatened and harassed as well for shutting down Parler. The court filing in favor of redaction references these threats in requesting the court provide redaction of personal information to both sides.
"Both sides of this dispute have shown that their employees have suffered real harassment and threats—including, on both sides, death threats—owing to the charged nature of this litigation.
Parler therefore agrees with AWS that safety and security concerns justify the limited sealings requested here," Parler requests in the Amazon lawsuit.
Parler's administrators are still seeking to return the free speech social media platform to full operation, although it could take weeks to bring it back online. They may have learned a lesson about the futility of contracting hosting services with a Big Tech monopoly such as Amazon.
---
Follow me on Twitter @Wildman_AZ, on Parler @Moorhead, and on Gab @WildmanAZ.