DERANGED: Propagandist Keith Olbermann Releases ISIS-Style Terror Declaration Against Trump and His Supporters
This is psychotic.
Former MSNBC news anchor Keith Olbermann, who was booted off of cable television years ago, has re-invented himself into a psychotic anti-Trump pundit posting his rants on social media.
Olbermann recently released an ISIS-style video in which he demanded for the Trump administration to suffer along with his supporters and elected officials close to the president.
"Trump can be and must be expunged. The hate he has triggered, the Pandora's box he has opened, they will not be so easily destroyed," Olbermann said to start off his rant. He would quickly grow more unhinged from there.
Trending: Grassroots Leaders Send Final Warning to GOP Establishment: Rejecting Trump Means Death of Republican Party
"The task is two-fold. The terrorist Trump must be defeated, must be destroyed, must be devoured at the ballot box. And then, he and his enablers and his supporters and his collaborators, and the Mike Lee's, and the William Barr's, and the Sean Hannity's, and the Mike Pence's, and the Rudy Giuliani's, and the Kyle Rittenhouse's, and the Amy Coney Barrett's must be prosecuted and convicted and removed from our society while we rebuild it," he added.
take our poll - story continues below
Completing this poll grants you access to Big League Politics updates free of charge. You may opt out at anytime. You also agree to this site's Privacy Policy and Terms of Use.
He then claimed President Trump has nearly destroyed the world and blamed him for the COVID-19 outbreak that originated in China.
"Remember it. Even as we dream of a return to reality and safety and the country for which our forefathers died, that the fight is not just to win an election, but to win it by enough to chase, at least for a moment, Trump and the maggots off the stage and then to try and clean up what they left," Olbermann said.
"Remember it, even though to remember it means remembering that the fight does not end November 3rd, but, in many ways, will only begin," he concluded.
Olbermann's insane rant can be seen here:
Remove ACB fr society. @KeithOlberman in YouTube rant: "Trump can be and must be expunged….His enablers…the Mike Lee's, the William Barr's and the Sean Hannity's and the Mike Pence's…and the Amy Coney Barrett's must be prosecuted and convicted and removed from our society" pic.twitter.com/jC0AgOhAMU

— Brent Baker (@BrentHBaker) October 9, 2020
Big League Politics has reported on how monolithic corporations in service to China have rewarded Olbermann for his dangerous anti-Trump invective:
After canceling ABC's Roseanne for a mildly offensive tweet, Disney is moving forward with plans to up the ante for an old face after his failed career in political commentary by putting foul-mouthed leftist Keith Olbermann back on ESPN's Sportscenter.

"Since we started this, my 6th separate tenure with ESPN, in January, I've found the variety of assignments to be most the fun and energizing of all my stints, said known Trump hater Keith Olbermann. "Adding stuff like being a rookie 59-year old play-by-play guy, plus the Rip Van Winkle of SportsCenter, only adds to the smorgasbord. Can't wait, and at my age, I shouldn't."

While Olbermann's political commentary career took a nosedive after his online GQ show "The Resistance with Keith Olbermann" massively flopped, he often resorted to vulgar tweets directed at President Donald J. Trump and other Republicans for attention…

Both ABC and ESPN are owned by Disney, which axed Roseanne today for her behavior on twitter…

Apparently cursing the president out and using slang terms for sexual promiscuity is indeed consistent with Disney and ABC's values, as long as the perpetrator of such foul language belongs to the correct political party.

If Disney had any "values" at all, they would apply them across the board to all of their employees, including Keith Olbermann. They do not have "values."

They only have political allegiances, and Roseanne's hasty firing is proof.
Olbermann's words indicate that he is an enemy combatant, or an associated force at war with America. The modern Democrat Party has adopted ISIS-style tactics, and their behavior has likely made a peaceful political solution completely untenable.
Parler CEO John Matze Forced to Flee Home Under Deluge of Left-Wing Terror Threats
Matze is suing Amazon for deplatforming Parler.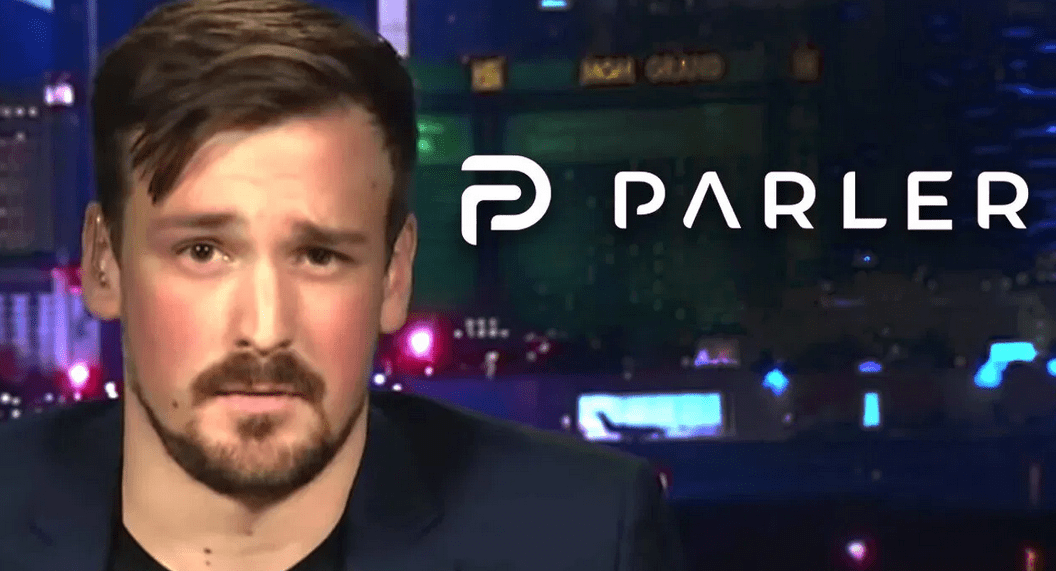 Parler CEO John Matze has been forced to flee his home and go into hiding after receiving an onslaught of left-wing death threats. Parler, a free speech social media platform, has been temporarily shut down in an extensive deplatforming campaign. Amazon promptly cut Parler's access to its Web Services after the US Capitol riot earlier this month, cherry-picking examples of content that violate Parler's terms of service and claiming the platform is being used for violent purposes.
Matze made the frank admission in a court filing for Parler's lawsuit against Amazon, requesting that the court keep any disclosures about his personal life and location secret. Parler is currently suing Amazon in federal court for its immediate revocation of Parler's hosting agreement, arguing that Amazon agreed to provide 30 days notice before any potential termination of Parler's hosting, pursuant to the party's original agreement.
Matze reveals that he's been forced to leave his home and go into hiding with his family, citing Amazon Web Services' "vilification" of his company.
take our poll - story continues below
Completing this poll grants you access to Big League Politics updates free of charge. You may opt out at anytime. You also agree to this site's Privacy Policy and Terms of Use.
Employees of Amazon have allegedly been threatened and harassed as well for shutting down Parler. The court filing in favor of redaction references these threats in requesting the court provide redaction of personal information to both sides.
"Both sides of this dispute have shown that their employees have suffered real harassment and threats—including, on both sides, death threats—owing to the charged nature of this litigation.
Parler therefore agrees with AWS that safety and security concerns justify the limited sealings requested here," Parler requests in the Amazon lawsuit.
Parler's administrators are still seeking to return the free speech social media platform to full operation, although it could take weeks to bring it back online. They may have learned a lesson about the futility of contracting hosting services with a Big Tech monopoly such as Amazon.
---
Follow me on Twitter @Wildman_AZ, on Parler @Moorhead, and on Gab @WildmanAZ.