Pro-Radical Islam Doctor Fired from Cleveland Clinic After Vowing to Give Jews the Wrong Medicine
A doctor at the Cleveland Clinic in Ohio has been terminated after numerous anti-Semitic Tweets, including one in which she vowed to physically harm Jews by giving them the wrong medicine, surfaced online.
"The doctor, who has been identified as Lara Kollab, 27, of Westlake, was a supervised resident," according to CBS19. "Kollab is no longer employed at the clinic, but her medical license remains active. Issued in Cuyahoga County in July 2018, it is valid until June 2021."
Kollab has a long history of horridly anti-Semitic and pro-radical Islam Tweets.
Trending: Leftist Thug Targets Roger Stone's Handicapped Wife for Vicious Attack in Own Neighborhood
"hahha ewww.. ill purposely give all the yahood [Jews] the wrong meds…" she Tweeted in 2012.
take our poll - story continues below
Completing this poll grants you access to Big League Politics updates free of charge. You may opt out at anytime. You also agree to this site's Privacy Policy and Terms of Use.
"After repeated failed diplomacy, our aim is to defeat the Zionist state through force," she said during the same year.
"why is this airport literally full of Jews. I just had an evil staring contest with one bc he was staring. they look like settlers" she said.
These types of Tweets were not simply one-off situations for Kollab. They were common occurrences on her social media accounts between 2012 and 2016. Her Twitter account appears to have been deleted, but her instances of racism were archived by Canary Mission here.
The Cleveland Clinic said in a statement:
"This individual was employed as a supervised resident at our hospital from July to September 2018. She is no longer working at Cleveland Clinic. In no way do these beliefs reflect those of our organization. We fully embrace diversity, inclusion and a culture of safety and respect across our entire health system."
---
Follow Peter D'Abrosca on Twitter: @pdabrosca
Like Peter D'Abrosca on Facebook: facebook.com/peterdabrosca
Parler CEO John Matze Forced to Flee Home Under Deluge of Left-Wing Terror Threats
Matze is suing Amazon for deplatforming Parler.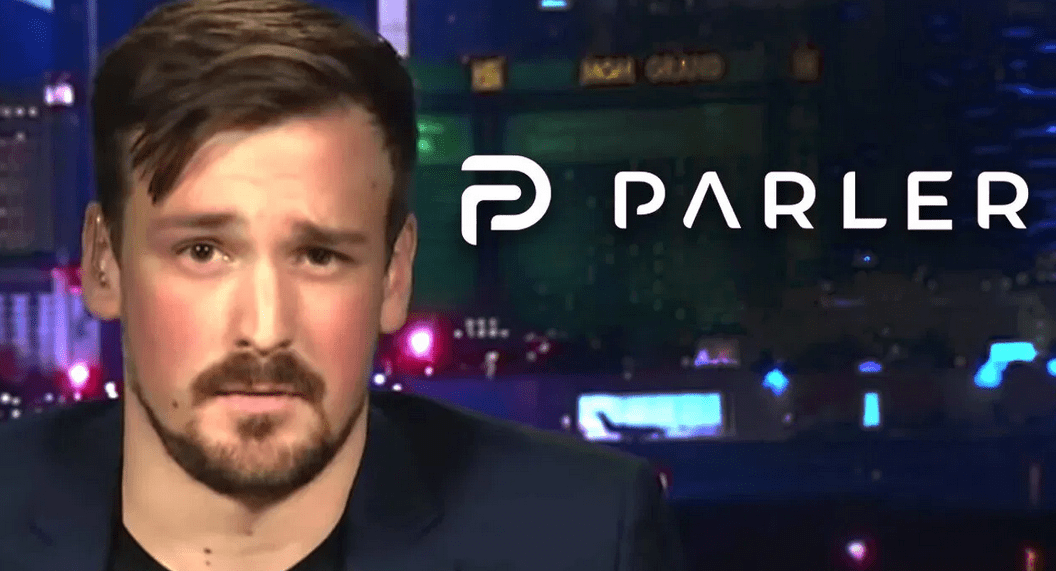 Parler CEO John Matze has been forced to flee his home and go into hiding after receiving an onslaught of left-wing death threats. Parler, a free speech social media platform, has been temporarily shut down in an extensive deplatforming campaign. Amazon promptly cut Parler's access to its Web Services after the US Capitol riot earlier this month, cherry-picking examples of content that violate Parler's terms of service and claiming the platform is being used for violent purposes.
Matze made the frank admission in a court filing for Parler's lawsuit against Amazon, requesting that the court keep any disclosures about his personal life and location secret. Parler is currently suing Amazon in federal court for its immediate revocation of Parler's hosting agreement, arguing that Amazon agreed to provide 30 days notice before any potential termination of Parler's hosting, pursuant to the party's original agreement.
Matze reveals that he's been forced to leave his home and go into hiding with his family, citing Amazon Web Services' "vilification" of his company.
take our poll - story continues below
Completing this poll grants you access to Big League Politics updates free of charge. You may opt out at anytime. You also agree to this site's Privacy Policy and Terms of Use.
Employees of Amazon have allegedly been threatened and harassed as well for shutting down Parler. The court filing in favor of redaction references these threats in requesting the court provide redaction of personal information to both sides.
"Both sides of this dispute have shown that their employees have suffered real harassment and threats—including, on both sides, death threats—owing to the charged nature of this litigation.
Parler therefore agrees with AWS that safety and security concerns justify the limited sealings requested here," Parler requests in the Amazon lawsuit.
Parler's administrators are still seeking to return the free speech social media platform to full operation, although it could take weeks to bring it back online. They may have learned a lesson about the futility of contracting hosting services with a Big Tech monopoly such as Amazon.
---
Follow me on Twitter @Wildman_AZ, on Parler @Moorhead, and on Gab @WildmanAZ.