Elderly Veteran Beaten by Mentally Ill COVID-19 Patient Housed in Nursing Home Dies at 75
This hero suffered needlessly before he died.
75-year-old military veteran Norman Bledsoe is dead weeks after being beaten senseless by a 20-year-old mentally ill black man on a video that went viral, according to FOX 2 Detroit.
The assault left Bledsoe with broken fingers, broken ribs and a broken jaw. Alleged attacker 20-year-old Jaden Hayden has been charged with assault and credit card theft and will be arraigned in court later this week. It is unknown if murder charges will be added now that his alleged victim is dead.
Big League Politics reported in May that Hayden was a COVID-19 patient quarantined in a nursing home with Bledsoe and countless elderly people who are most likely to get sick and die from the virus.
Trending: Ex-Soviet Leader Gorbachev: US Capitol Riot "Planned in Advance, And It Is Clear by Whom"
Making matters even worse, Bledsoe was severely mentally ill and already had pending charges in another county when he was housed in the nursing home. His own father said he never should have been placed in the nursing home.
take our poll - story continues below
Completing this poll grants you access to Big League Politics updates free of charge. You may opt out at anytime. You also agree to this site's Privacy Policy and Terms of Use.
"He has issues and for them to put him in a facility like that, nothing good was going to happen," the suspect's father said to 7 Action News.
"He never should have been housed.. quarantined with the victim that he eventually assaulted. That should have never happened," the father added. "Someone dropped the ball."
The shocking video of the beating can be seen here:
i have been sending this to every news anchor i can think of … do your part and help me so we can fckin help him … godfuickindamnit this makes me mad pic.twitter.com/SuJD69IABV

— 🏴‍☠️👨‍🦯user("/n/3/f/").adm1n=255()👨‍🦯🏴‍☠️ (@nulluser10) May 21, 2020
Bledsoe was housed in a nursing home because of a directive issued by Michigan Governor Gretchen Whitmer. Whitmer continues to defend the move, even as those in her own party criticize her for the incomprehensible decision.
"We've made decisions based on the best science available in the moment. I don't know that you can ask anyone to do better than that," she said.
"That appeared to be the best practice with the science and information that we had and that's how we pursued it. The alternative…There are no good alternatives," Whitmer added, adding that it would have been "an incredible, herculean undertaking" to keep elderly folks safe so she chose not to do it and let them perish instead.
State representative Leslie Love (D-Detroit) has called out Whitmer for putting the most vulnerable at risk needlessly with her decision.
"To return seniors into an environment, seniors with the virus still recovering from the virus, into an environment with, well, seniors, just didn't seem — it's not a good idea," Love said.
The COVID-19 plandemic may be considered a genocide by the time this is all said and done.
Parler CEO John Matze Forced to Flee Home Under Deluge of Left-Wing Terror Threats
Matze is suing Amazon for deplatforming Parler.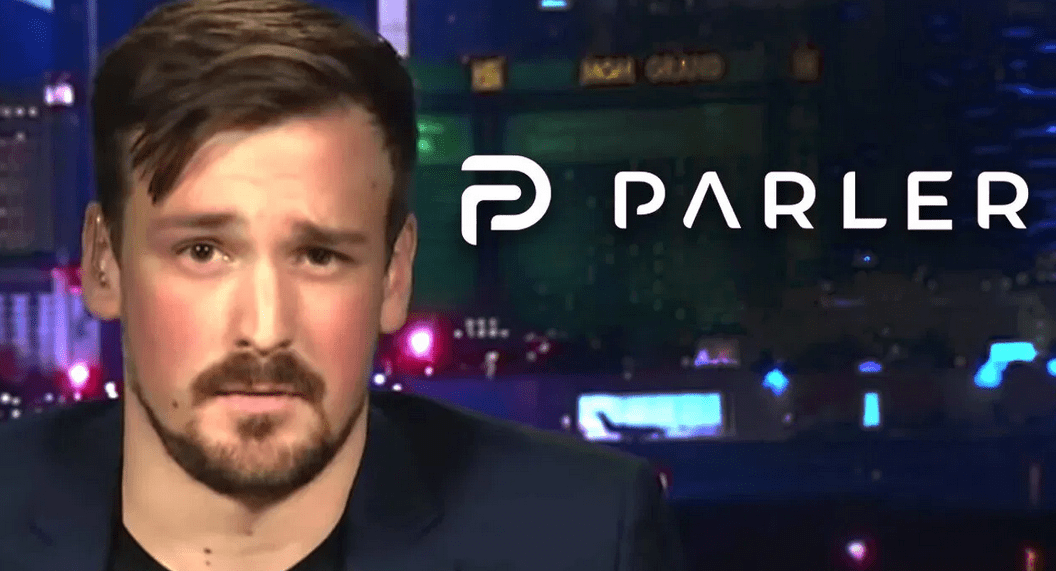 Parler CEO John Matze has been forced to flee his home and go into hiding after receiving an onslaught of left-wing death threats. Parler, a free speech social media platform, has been temporarily shut down in an extensive deplatforming campaign. Amazon promptly cut Parler's access to its Web Services after the US Capitol riot earlier this month, cherry-picking examples of content that violate Parler's terms of service and claiming the platform is being used for violent purposes.
Matze made the frank admission in a court filing for Parler's lawsuit against Amazon, requesting that the court keep any disclosures about his personal life and location secret. Parler is currently suing Amazon in federal court for its immediate revocation of Parler's hosting agreement, arguing that Amazon agreed to provide 30 days notice before any potential termination of Parler's hosting, pursuant to the party's original agreement.
Matze reveals that he's been forced to leave his home and go into hiding with his family, citing Amazon Web Services' "vilification" of his company.
take our poll - story continues below
Completing this poll grants you access to Big League Politics updates free of charge. You may opt out at anytime. You also agree to this site's Privacy Policy and Terms of Use.
Employees of Amazon have allegedly been threatened and harassed as well for shutting down Parler. The court filing in favor of redaction references these threats in requesting the court provide redaction of personal information to both sides.
"Both sides of this dispute have shown that their employees have suffered real harassment and threats—including, on both sides, death threats—owing to the charged nature of this litigation.
Parler therefore agrees with AWS that safety and security concerns justify the limited sealings requested here," Parler requests in the Amazon lawsuit.
Parler's administrators are still seeking to return the free speech social media platform to full operation, although it could take weeks to bring it back online. They may have learned a lesson about the futility of contracting hosting services with a Big Tech monopoly such as Amazon.
---
Follow me on Twitter @Wildman_AZ, on Parler @Moorhead, and on Gab @WildmanAZ.