Facebook Refuses to Acknowledge Vic Berger's Targeted Harassment, Zuck Continues To Pay Him
A Facebook Watch creator has not been dropped by the platform after making a fraudulent and defamatory video which portrayed Mike Cernovich as a child abuser.
"A Facebook Watch program user has been stalking my daughter, and he's recently begun spreading misinformation and fake videos involving her and my wife," said Mike Cernovich in an email to Facebook. "Yesterday this user took a video clip from my page, and added audio of a child screaming and being beaten in the background."
https://twitter.com/cernovich/status/1031377725615833094?s=12
Trending: Leftist Thug Targets Roger Stone's Handicapped Wife for Vicious Attack in Own Neighborhood
The perpetrator is Vic Berger, a YouTube personality.
take our poll - story continues below
Completing this poll grants you access to Big League Politics updates free of charge. You may opt out at anytime. You also agree to this site's Privacy Policy and Terms of Use.
"Berger tagged in a child protective group, which is borderline Swatting," Cernovich said. "It is also a waste of the group's time to send in false tips."
Berger is a serial harasser of the Cernovich family, whose odd obsession dates back a couple of years. Swatting is the act of putting false information on the internet in an attempt to get authorities to show up at the victim's home to investigate.
"This is not the first time Berger has made fake videos of my daughter," Cernovich wrote. "My wife has asked him to stop, as he's been harassing her and my daughter for a while."
"Facebook is monetizing his account and giving him preference in the algorithm," he continued. "Please advise me on the next best steps to take so that your preferred user will stop harassing my wife and daughter, and making fake videos."
"Hi @facebook, your paid creator Vic Berger admitted to harassing my family and continues threatening my wife and daughter. Why are you paying him?" Cernovich tweeted after his email to Facebook.
He tagged Sen. Ted Cruz (R-TX) and Rep. Matt Gaetz (R-FL).
https://twitter.com/Cernovich/status/1031384070100594689
So far, Facebook has not acknowledged Cernovich's complaint.
Parler CEO John Matze Forced to Flee Home Under Deluge of Left-Wing Terror Threats
Matze is suing Amazon for deplatforming Parler.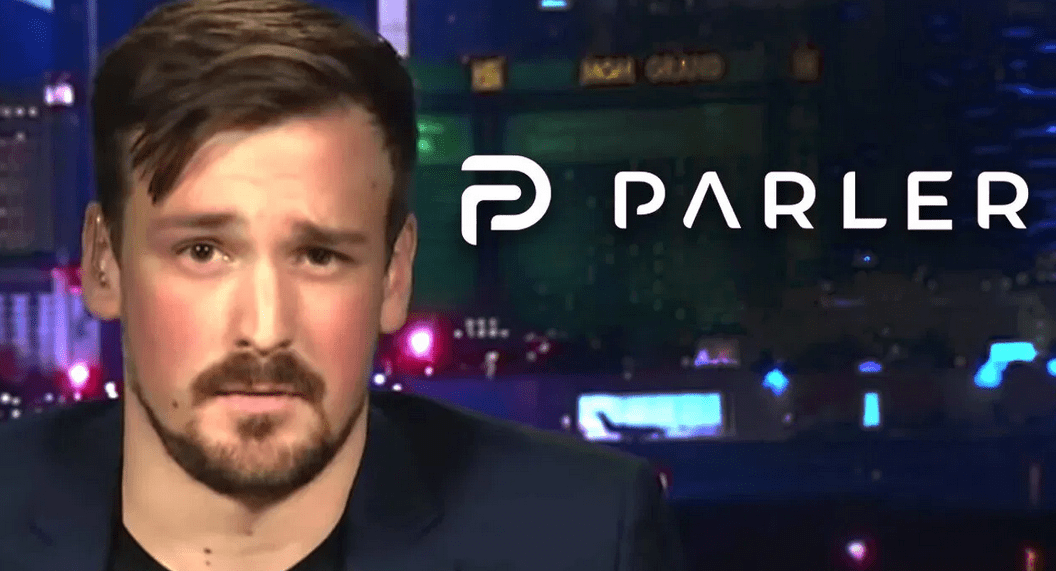 Parler CEO John Matze has been forced to flee his home and go into hiding after receiving an onslaught of left-wing death threats. Parler, a free speech social media platform, has been temporarily shut down in an extensive deplatforming campaign. Amazon promptly cut Parler's access to its Web Services after the US Capitol riot earlier this month, cherry-picking examples of content that violate Parler's terms of service and claiming the platform is being used for violent purposes.
Matze made the frank admission in a court filing for Parler's lawsuit against Amazon, requesting that the court keep any disclosures about his personal life and location secret. Parler is currently suing Amazon in federal court for its immediate revocation of Parler's hosting agreement, arguing that Amazon agreed to provide 30 days notice before any potential termination of Parler's hosting, pursuant to the party's original agreement.
Matze reveals that he's been forced to leave his home and go into hiding with his family, citing Amazon Web Services' "vilification" of his company.
take our poll - story continues below
Completing this poll grants you access to Big League Politics updates free of charge. You may opt out at anytime. You also agree to this site's Privacy Policy and Terms of Use.
Employees of Amazon have allegedly been threatened and harassed as well for shutting down Parler. The court filing in favor of redaction references these threats in requesting the court provide redaction of personal information to both sides.
"Both sides of this dispute have shown that their employees have suffered real harassment and threats—including, on both sides, death threats—owing to the charged nature of this litigation.
Parler therefore agrees with AWS that safety and security concerns justify the limited sealings requested here," Parler requests in the Amazon lawsuit.
Parler's administrators are still seeking to return the free speech social media platform to full operation, although it could take weeks to bring it back online. They may have learned a lesson about the futility of contracting hosting services with a Big Tech monopoly such as Amazon.
---
Follow me on Twitter @Wildman_AZ, on Parler @Moorhead, and on Gab @WildmanAZ.