Far Left Enviro-Terrorist Charged with Attempted Murder for Stabbing Woman Wearing Fur at Church
More left-wing terrorism.
ANTIFA isn't the only violent far-left organization in America committing acts of terrorism against their enemies. There are also many enviro-terrorists lurking out there, committing violence in a deranged attempt to avenge animals.
Meredith Lowell, 35, stands accused of such criminal actions. Lowell is being charged with attempted murder and felonious assault for a stabbing that reportedly occurred at Fairmount Presbyterian Church in Cleveland Heights, OH on Wednesday evening.
A Cleveland Heights police report noted that the likely motive behind the stabbing was because the individual was wearing fur boots. Lowell was arrested for attempting to order a hit on a fur-wearer back in 2012, and was charged with another knife attack last year on a person wearing fur last November. That case is still pending at the present time.
Trending: Make-A-Wish Vanderbilt Kicker Sarah Fuller Will Take Part in Joe Biden's Inauguration
"From information learned thus far, it appears that the suspect targeted the victim simply because she was wearing fur," the department said on Thursday afternoon with the investigation still ongoing.
take our poll - story continues below
Completing this poll grants you access to Big League Politics updates free of charge. You may opt out at anytime. You also agree to this site's Privacy Policy and Terms of Use.
Law enforcement said on Thursday morning that the victim was taken to Cleveland Medical Center, and she is in stable condition. She is being treated for her injuries, which are not believed to be life-threatening. She was reportedly stabbed twice in the arm and one time in the abdomen during the vicious attack by the left-wing terrorist.
When police arrived the scene, the stabbed lady was lying down inside of the church bleeding extensively. A man was holding Lowell down on the floor to prevent her from escaping. Law enforcement escorted Lowell to the Cleveland Heights City Jail where she is currently awaiting her first court appearance.
"We would like to commend those who were present at the church at the time of this incident for their quick actions in contacting the police to report the incident and to those who restrained the suspect to prevent further harm to the victim or anyone else present," the police stated.
The victim was a babysitter who was stabbed while dropping children off for choir practice at the church. Bystanders heard screaming shortly before the stabbing took place.
"The Crescendo Choir children were taken to a secure room accompanied by adults while the perpetrator was being restrained," Rev. Jessie MacMilllan said following the incident. "Church staff immediately called 911 and Cleveland Heights Police and EMS responded promptly."
With far-left extremists rising to prominent positions within the Democratic Party, these type of attacks will only continue until the feds devote serious resources to defeating an agenda that has displaced ISIS as the nation's leading terrorist threat.
Parler CEO John Matze Forced to Flee Home Under Deluge of Left-Wing Terror Threats
Matze is suing Amazon for deplatforming Parler.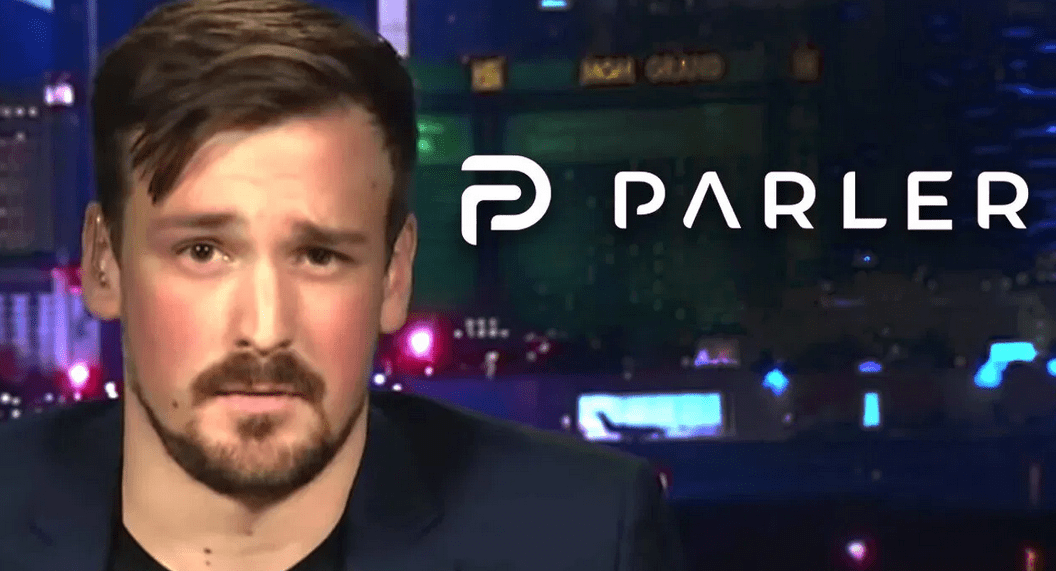 Parler CEO John Matze has been forced to flee his home and go into hiding after receiving an onslaught of left-wing death threats. Parler, a free speech social media platform, has been temporarily shut down in an extensive deplatforming campaign. Amazon promptly cut Parler's access to its Web Services after the US Capitol riot earlier this month, cherry-picking examples of content that violate Parler's terms of service and claiming the platform is being used for violent purposes.
Matze made the frank admission in a court filing for Parler's lawsuit against Amazon, requesting that the court keep any disclosures about his personal life and location secret. Parler is currently suing Amazon in federal court for its immediate revocation of Parler's hosting agreement, arguing that Amazon agreed to provide 30 days notice before any potential termination of Parler's hosting, pursuant to the party's original agreement.
Matze reveals that he's been forced to leave his home and go into hiding with his family, citing Amazon Web Services' "vilification" of his company.
take our poll - story continues below
Completing this poll grants you access to Big League Politics updates free of charge. You may opt out at anytime. You also agree to this site's Privacy Policy and Terms of Use.
Employees of Amazon have allegedly been threatened and harassed as well for shutting down Parler. The court filing in favor of redaction references these threats in requesting the court provide redaction of personal information to both sides.
"Both sides of this dispute have shown that their employees have suffered real harassment and threats—including, on both sides, death threats—owing to the charged nature of this litigation.
Parler therefore agrees with AWS that safety and security concerns justify the limited sealings requested here," Parler requests in the Amazon lawsuit.
Parler's administrators are still seeking to return the free speech social media platform to full operation, although it could take weeks to bring it back online. They may have learned a lesson about the futility of contracting hosting services with a Big Tech monopoly such as Amazon.
---
Follow me on Twitter @Wildman_AZ, on Parler @Moorhead, and on Gab @WildmanAZ.