Free Speech Week Organizers File Civil Rights Complaint With DOJ
Lawyers for the Berkeley Patriot, the student publication organizing Milo Yiannopoulos' Free Speech Week on campus, have filed a civil rights complaint with the Department of Justice against the university.
The complaint alleges that "the students of the Berkeley Patriot believe that they have been subjected to a pattern and practice of suppression of their First Amendment rights, specifically Freedom of Speech, Freedom of Association, and their Fourteenth Amendment right to Equal Protection."
The letter was sent to the DOJ by the Law Offices of Melo and Sarsfield LLP on Tuesday, and goes on to accuse the university of adopting a "practice of de facto viewpoint discrimination."
Trending: Ex-Soviet Leader Gorbachev: US Capitol Riot "Planned in Advance, And It Is Clear by Whom"
"This viewpoint discrimination is effected by the UC Berkeley administration failing to take reasonable steps to protect students and others from physical assault or property damage when engaging in protected activities covered under the First Amendment," the complaint states.
take our poll - story continues below
Completing this poll grants you access to Big League Politics updates free of charge. You may opt out at anytime. You also agree to this site's Privacy Policy and Terms of Use.
Further, the letter states that the university has been failing to take disciplinary measures against students, staff, and faculty members who either engage in those same acts against students with differing political views — or worse, encourage, aid or abet those acts.
The letter also claims that UC Berkeley has been "imposing arbitrary and irrational bureaucratic hurdles on student groups which seek to exercise their First Amendment rights by holding public debates on important political topics or matters of public concern."
"The situation at UC Berkeley has become downright physically dangerous this past year for conservative students who merely wish to exercise their God given rights to freedom of speech and association that are enshrined in the Constitution," the complaint continues.
To rectify the situation, the letter requests that the DOJ open an investigation into whether or not UC Berkeley and its key administrators are systematically and intentionally violating the civil rights of the students involved with the Berkeley Patriot and others who hold similar political beliefs.
It seems as though the bold letter may have already had an impact, as the next day the university announced that they will be underwriting at least $300,000 of the security costs for the event.
"Free speech is not free, it turns out," UC President Janet Napolitano told the Los Angeles Times' Washington bureau on Wednesday. "The question, or the rock and the hard place that Berkeley is in, and other university campuses, is the value put on free speech and the safety and security issues that are implicated."
She added, "Milo and his cast of speakers will be on Sproul Plaza, which is a public space … and we will underwrite the safety and security expenses associated with that. At a certain point, that position — i.e. that we will have these speakers and pay for the security costs associated with that — may not be sustainable."
Responding to criticism that the right-wing groups trying to speak is costing the school so much money, Pranav Jandhyala of Berkeley Patriot argued that the blame rests solely on those who are engaging in the violence that is driving the need for intense security.
"We're not responsible for the violence people choose to engage in that drives up the cost of police," Jandhyala told the Times. "It's utterly insane that we're being blamed for violence we're victims of and are taking so many measures to prevent."
In February, the FBI was called in to investigate the black-clad militant leftists who rioted the last time that Yiannopoulos was scheduled to speak on the UC Berkeley campus.
The Antifa militants' efforts were successful, and the former-Breitbart editor's speech was cancelled. The rioters toppled a mobile light structure which set its generator on fire, violently attacked event attendees, looted a Starbucks, and vandalized the area. The rioters caused an estimated $500,000 in damage to the area surrounding the campus and an estimated $100,000 in damage to the MLK Student Union.
A man who had been hoping to attend the event was violently attacked during the chaos and his attacker was identified as Berkeley employee Ian Dabney Miller, after he bragged about the assault on social media.
The Free Speech Week event, which is scheduled to begin on Sunday, has been seemingly in a state of limbo all week after the university alleged that they Yiannopoulos and the student organization had not met all the required deadlines.
Parler CEO John Matze Forced to Flee Home Under Deluge of Left-Wing Terror Threats
Matze is suing Amazon for deplatforming Parler.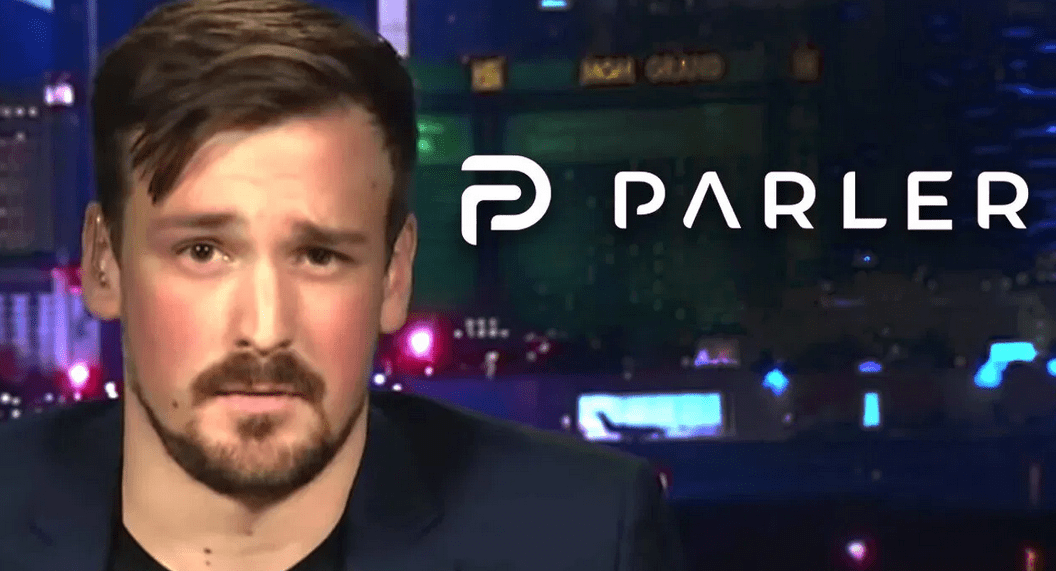 Parler CEO John Matze has been forced to flee his home and go into hiding after receiving an onslaught of left-wing death threats. Parler, a free speech social media platform, has been temporarily shut down in an extensive deplatforming campaign. Amazon promptly cut Parler's access to its Web Services after the US Capitol riot earlier this month, cherry-picking examples of content that violate Parler's terms of service and claiming the platform is being used for violent purposes.
Matze made the frank admission in a court filing for Parler's lawsuit against Amazon, requesting that the court keep any disclosures about his personal life and location secret. Parler is currently suing Amazon in federal court for its immediate revocation of Parler's hosting agreement, arguing that Amazon agreed to provide 30 days notice before any potential termination of Parler's hosting, pursuant to the party's original agreement.
Matze reveals that he's been forced to leave his home and go into hiding with his family, citing Amazon Web Services' "vilification" of his company.
take our poll - story continues below
Completing this poll grants you access to Big League Politics updates free of charge. You may opt out at anytime. You also agree to this site's Privacy Policy and Terms of Use.
Employees of Amazon have allegedly been threatened and harassed as well for shutting down Parler. The court filing in favor of redaction references these threats in requesting the court provide redaction of personal information to both sides.
"Both sides of this dispute have shown that their employees have suffered real harassment and threats—including, on both sides, death threats—owing to the charged nature of this litigation.
Parler therefore agrees with AWS that safety and security concerns justify the limited sealings requested here," Parler requests in the Amazon lawsuit.
Parler's administrators are still seeking to return the free speech social media platform to full operation, although it could take weeks to bring it back online. They may have learned a lesson about the futility of contracting hosting services with a Big Tech monopoly such as Amazon.
---
Follow me on Twitter @Wildman_AZ, on Parler @Moorhead, and on Gab @WildmanAZ.