Google's Featured Result For 'Ten Commandments' Only Mentions 'The Quran'
UPDATE: Since the publication of this article, Google's Featured Result for "Ten Commandments" has changed, and no longer refers only to the Quran. This victory can be credited to the numerous readers who contacted Google and expressed outrage at the Quran-based definition that Google was using prior to this report.
Original report below
Google's featured result for the search "Ten Commandments" only makes reference to "The ten commandments mentioned in the Quran," not the Bible.
Trending: Ex-Soviet Leader Gorbachev: US Capitol Riot "Planned in Advance, And It Is Clear by Whom"
Multiple searches for the term conducted late Friday night and early Saturday morning all pulled up the same Featured result at the top of the Google search page, which reads as follows:
"The ten commandments mentioned in the Quran can be summarized as:
Thou shalt worship no other gods with God.
Thou shalt honor thy parents.
Thou shalt not kill your children.
Thou shalt not commit adultery.
Thou shalt not kill.
Thou shalt not steal.
Thou shalt measure with full justice.
Thou shalt not bear false witness."
take our poll - story continues below
Completing this poll grants you access to Big League Politics updates free of charge. You may opt out at anytime. You also agree to this site's Privacy Policy and Terms of Use.
The Featured Result then includes the Wikipedia link for "Ten Commandments."
This is what Google refers to as a "Featured Snippet in Search," which the company describes as "When a user asks a question in Google Search, we might show a search result in a special featured snippet block at the top of the search results page. This featured snippet block includes a summary of the answer, extracted from a webpage, plus a link to the page, the page title and URL…"
Google states that "Like all search results, featured snippets reflect the views or opinion of the site from which we extract the snippet, not that of Google. We are always working to improve our ability to detect the most useful snippet, so the results you see may change over time."
Parler CEO John Matze Forced to Flee Home Under Deluge of Left-Wing Terror Threats
Matze is suing Amazon for deplatforming Parler.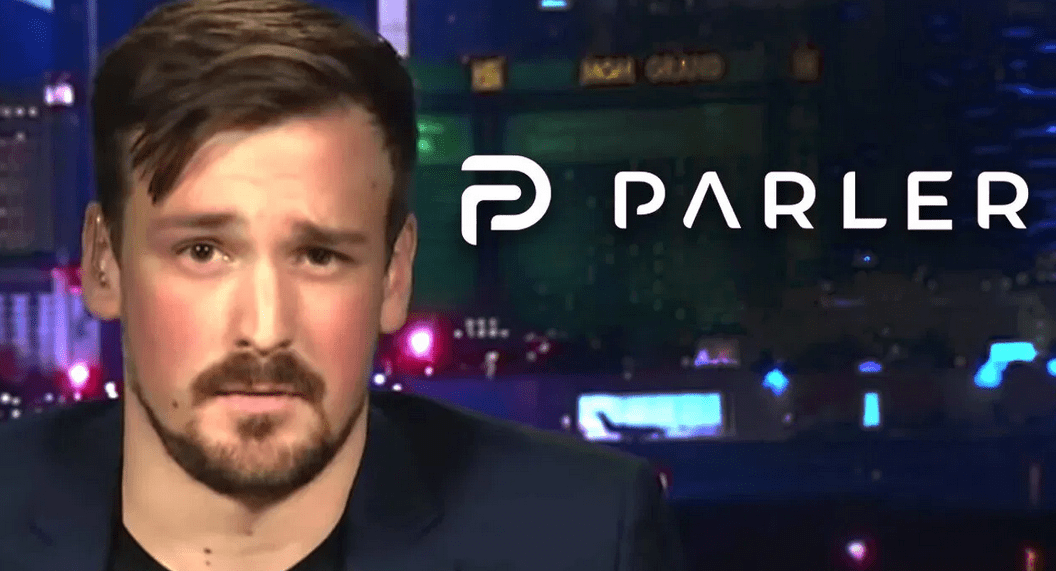 Parler CEO John Matze has been forced to flee his home and go into hiding after receiving an onslaught of left-wing death threats. Parler, a free speech social media platform, has been temporarily shut down in an extensive deplatforming campaign. Amazon promptly cut Parler's access to its Web Services after the US Capitol riot earlier this month, cherry-picking examples of content that violate Parler's terms of service and claiming the platform is being used for violent purposes.
Matze made the frank admission in a court filing for Parler's lawsuit against Amazon, requesting that the court keep any disclosures about his personal life and location secret. Parler is currently suing Amazon in federal court for its immediate revocation of Parler's hosting agreement, arguing that Amazon agreed to provide 30 days notice before any potential termination of Parler's hosting, pursuant to the party's original agreement.
Matze reveals that he's been forced to leave his home and go into hiding with his family, citing Amazon Web Services' "vilification" of his company.
take our poll - story continues below
Completing this poll grants you access to Big League Politics updates free of charge. You may opt out at anytime. You also agree to this site's Privacy Policy and Terms of Use.
Employees of Amazon have allegedly been threatened and harassed as well for shutting down Parler. The court filing in favor of redaction references these threats in requesting the court provide redaction of personal information to both sides.
"Both sides of this dispute have shown that their employees have suffered real harassment and threats—including, on both sides, death threats—owing to the charged nature of this litigation.
Parler therefore agrees with AWS that safety and security concerns justify the limited sealings requested here," Parler requests in the Amazon lawsuit.
Parler's administrators are still seeking to return the free speech social media platform to full operation, although it could take weeks to bring it back online. They may have learned a lesson about the futility of contracting hosting services with a Big Tech monopoly such as Amazon.
---
Follow me on Twitter @Wildman_AZ, on Parler @Moorhead, and on Gab @WildmanAZ.