Ilhan Omar's Congressional Challenger Chased Out of Event by Masked ANTIFA Thugs with Weapons
She was threatened for infiltrating an ANTIFA plotting session against ICE.
Danielle Stella, the only declared Republican challenger for 2020 attempting to unseat Somali socialist Rep. Ilhan Omar in Minnesota's 5th Congressional District, was accosted by ANTIFA thugs earlier this month.
Stella infiltrated an ANTIFA event in Minneapolis, MN on Aug. 6. She witnessed the domestic terror group's ongoing "Border Resistance Tour" to promote their plan to obstruct border enforcement in El Paso, TX from Sept. 1 to Sept. 10, as they hope abolish ICE and allow third-world migrants to flood the borders unabated.
"Instead of doing their court cases on the U.S. side of the border, they are applying for asylum at a point of entry around U.S. soil on the border, and then are being sent back to Mexico to whatever border town they were in, and they have to be doing their court process while remaining there," one ANTIFA organizer said via a Skype call-in to the Minneapolis event.
Trending: Democrats Move to Ban Trump Supporters From Joining the Military and Holding Federal Jobs
Stella was only able to capture a few minutes of the discussion that was taking place before she was ushered out of the event, and that is when the left-wing intimidation began.
take our poll - story continues below
Completing this poll grants you access to Big League Politics updates free of charge. You may opt out at anytime. You also agree to this site's Privacy Policy and Terms of Use.
"I was leaving. I went out the back way, and she followed me to the parking lot, and she said 'nope, you need to get off the property completely,' and started complaining I wasn't doing it fast enough," Stella said.
The woman who was barking threats was accompanied by male ANTIFA thugs armed with a weapons meant to intimidate Stella into submission.
"One of the ANTIFA men had a baseball bat, and another one had a cattleprod. They decided to give me 30 seconds, and they also threatened to call the police on me while holding weapons and wearing their ANTIFA riot gear," she said.
She was appalled by the domestic terrorists who are egged on by her extremist opponent Omar, who has frequently made incendiary anti-Semitic, anti-white and anti-American comments.
"When you have a whole bunch of you in riot gear and weapons, who do you think you are? A bunch of losers is what you are," Stella continued.
"Why did I get kicked out of a public event that they put online? There were no signs saying no videotaping. I was not being disruptive. ANTIFA sucks," she said.
"To clarify, the parking lot did not belong to that lady. The parking lot was a shared property. There are other businesses nearby," she added.
Stella assured her audience that they missed very little from the meeting other than left-wing crybabies whining and complaining about the border crisis while blaming President Trump and conservatives for all that is wrong in the world.
The entire video can be seen here.
Parler CEO John Matze Forced to Flee Home Under Deluge of Left-Wing Terror Threats
Matze is suing Amazon for deplatforming Parler.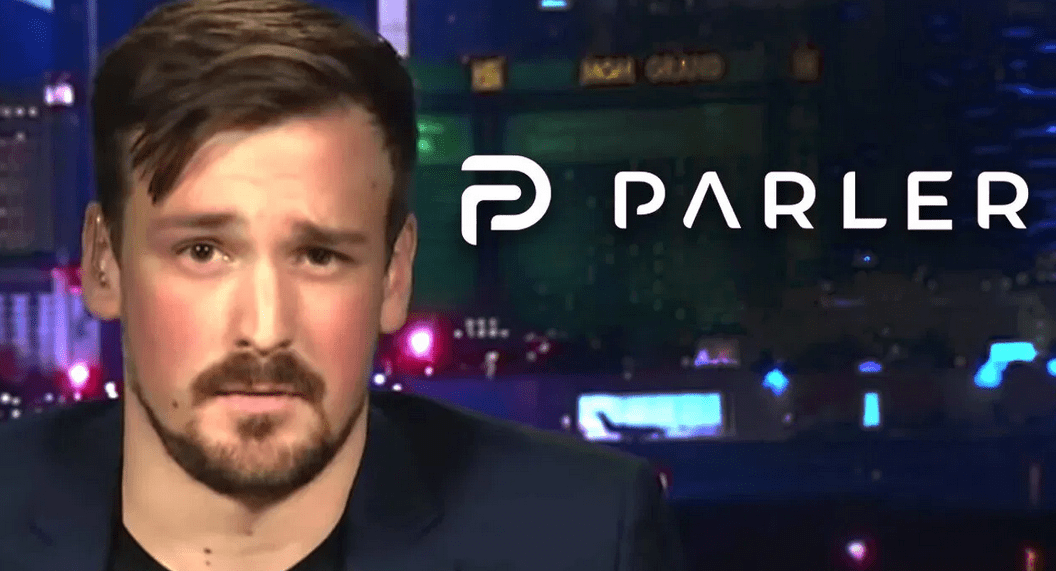 Parler CEO John Matze has been forced to flee his home and go into hiding after receiving an onslaught of left-wing death threats. Parler, a free speech social media platform, has been temporarily shut down in an extensive deplatforming campaign. Amazon promptly cut Parler's access to its Web Services after the US Capitol riot earlier this month, cherry-picking examples of content that violate Parler's terms of service and claiming the platform is being used for violent purposes.
Matze made the frank admission in a court filing for Parler's lawsuit against Amazon, requesting that the court keep any disclosures about his personal life and location secret. Parler is currently suing Amazon in federal court for its immediate revocation of Parler's hosting agreement, arguing that Amazon agreed to provide 30 days notice before any potential termination of Parler's hosting, pursuant to the party's original agreement.
Matze reveals that he's been forced to leave his home and go into hiding with his family, citing Amazon Web Services' "vilification" of his company.
take our poll - story continues below
Completing this poll grants you access to Big League Politics updates free of charge. You may opt out at anytime. You also agree to this site's Privacy Policy and Terms of Use.
Employees of Amazon have allegedly been threatened and harassed as well for shutting down Parler. The court filing in favor of redaction references these threats in requesting the court provide redaction of personal information to both sides.
"Both sides of this dispute have shown that their employees have suffered real harassment and threats—including, on both sides, death threats—owing to the charged nature of this litigation.
Parler therefore agrees with AWS that safety and security concerns justify the limited sealings requested here," Parler requests in the Amazon lawsuit.
Parler's administrators are still seeking to return the free speech social media platform to full operation, although it could take weeks to bring it back online. They may have learned a lesson about the futility of contracting hosting services with a Big Tech monopoly such as Amazon.
---
Follow me on Twitter @Wildman_AZ, on Parler @Moorhead, and on Gab @WildmanAZ.