Kanye Opens Up About Trump Support: Liberals and Press 'Can't Bully Me'
In an appearance on "Jimmy Kimmel Live!" on Thursday night, a world-famous rapper and cultural icon gave America a glimpse into the hatred of dissenting opinion that exists in show business while defending his support for President Donald J. Trump.
"Just as a musician, African-American, guy out in Hollywood, all these different things, you know, everyone around me tried to pick my candidate for me," Kanye West told Jimmy Kimmel. "And then told me every time I said I liked Trump that I couldn't say it out loud or my career would be over; I'd get kicked out of the black community because blacks — we're supposed to have a monolithic thought, we can only, like, we can only be Democrats and all."
In April, West created controversy by posing for selfie in a Make America Great Again hat.
Trending: Ex-Soviet Leader Gorbachev: US Capitol Riot "Planned in Advance, And It Is Clear by Whom"
"I didn't have the confidence to take on the world and the possible backlash and it took me a year and a half to have the confidence to stand up and put on the hat no matter what the consequences were," West said.
take our poll - story continues below
Completing this poll grants you access to Big League Politics updates free of charge. You may opt out at anytime. You also agree to this site's Privacy Policy and Terms of Use.
Imagine the amount of intolerance, bigotry and hatred that would cause someone of West's stature to be afraid to declare his support for a political candidate? That is Hollywood.
"And what it represented to me is not about policies — because I'm not a politician like that," he continued. "But it represented overcoming fear and doing what you felt, no matter what anyone said, in saying, you can't bully me. Liberals can't bully me, news can't bully me, the hip-hop community, they can't bully me."
Parler CEO John Matze Forced to Flee Home Under Deluge of Left-Wing Terror Threats
Matze is suing Amazon for deplatforming Parler.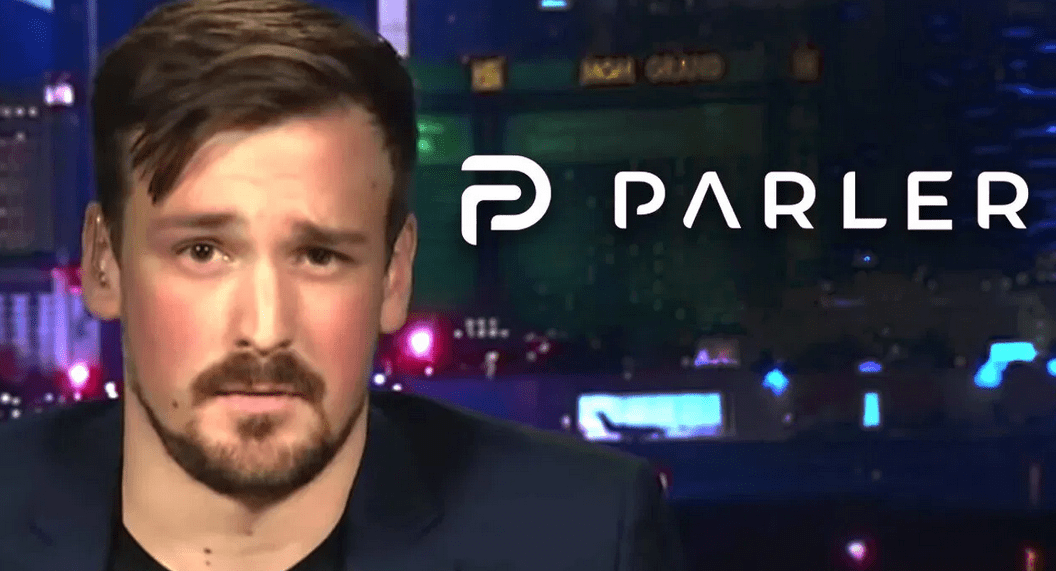 Parler CEO John Matze has been forced to flee his home and go into hiding after receiving an onslaught of left-wing death threats. Parler, a free speech social media platform, has been temporarily shut down in an extensive deplatforming campaign. Amazon promptly cut Parler's access to its Web Services after the US Capitol riot earlier this month, cherry-picking examples of content that violate Parler's terms of service and claiming the platform is being used for violent purposes.
Matze made the frank admission in a court filing for Parler's lawsuit against Amazon, requesting that the court keep any disclosures about his personal life and location secret. Parler is currently suing Amazon in federal court for its immediate revocation of Parler's hosting agreement, arguing that Amazon agreed to provide 30 days notice before any potential termination of Parler's hosting, pursuant to the party's original agreement.
Matze reveals that he's been forced to leave his home and go into hiding with his family, citing Amazon Web Services' "vilification" of his company.
take our poll - story continues below
Completing this poll grants you access to Big League Politics updates free of charge. You may opt out at anytime. You also agree to this site's Privacy Policy and Terms of Use.
Employees of Amazon have allegedly been threatened and harassed as well for shutting down Parler. The court filing in favor of redaction references these threats in requesting the court provide redaction of personal information to both sides.
"Both sides of this dispute have shown that their employees have suffered real harassment and threats—including, on both sides, death threats—owing to the charged nature of this litigation.
Parler therefore agrees with AWS that safety and security concerns justify the limited sealings requested here," Parler requests in the Amazon lawsuit.
Parler's administrators are still seeking to return the free speech social media platform to full operation, although it could take weeks to bring it back online. They may have learned a lesson about the futility of contracting hosting services with a Big Tech monopoly such as Amazon.
---
Follow me on Twitter @Wildman_AZ, on Parler @Moorhead, and on Gab @WildmanAZ.