LGBT Terror Mob Vandalizes Chick-fil-A as 'Pride Month' Mercifully Comes to an End
The gay agenda is becoming more openly hostile to Christians.
A Chick-fil-A in Manhattan was vandalized during a gay pride parade on Sunday, as an LGBT terror mob wanted to send a statement to Christians nationwide.
The mob put "F**k haters" on the windows alongside a red "X" targeting the Christian-friendly restaurant chain. In an ironic twist, the mob also put up a sign claiming "LOVE is a terrible thing to waste" as they committed their senseless acts of violence.
The mainstream media celebrated these events over the weekend, which brought Pride Month to its merciful end.
Trending: Ex-Soviet Leader Gorbachev: US Capitol Riot "Planned in Advance, And It Is Clear by Whom"
"We're finally, we're moving a step forward, you know? There's a lot still to do, we're not there yet, but this is a celebration where, like, screaming that you're gay is actually finally a celebration and not a bullying or a pointing finger against you," one parade goer said to CBS News.
take our poll - story continues below
Completing this poll grants you access to Big League Politics updates free of charge. You may opt out at anytime. You also agree to this site's Privacy Policy and Terms of Use.
"For a long time, we were very repressed and wouldn't, couldn't come out, couldn't be ourselves, and this way, we are celebrating with all the world. We're celebrating with gay, trans, lesbian, everybody, and it's very inclusive this year," a Long Island woman said.
One display in the final days of Pride Month showed scantily clad minorities twerking above a cop car, as the degenerates openly flaunted their disdain the rule of law. Other displays during Pride Month were even more perverse, including a drag queen stripper doing a live show for children.
The LGBT agenda has become so pervasive in society that law enforcement will even defend their grooming operations by force. Police pointed sniper rifles at concerned mothers and arrested a Christian pastor for protesting a "drag queen story hour" event in Spokane, WA. Child sex offenders have already been shown to be running these events in at least two instances.
They are now openly indoctrinating children into their reprobate lifestyle:
Father of @desmond_amazing tells @FatherlyHQ that "They had been testing him, exposing him to different things" since he was 2 to see if he was gay. Being a father myself of 3 sons, I have never "tested" them for gayness. #grooming is #childabuse pic.twitter.com/9L0w0oYXW4

— Gary Humble (@garyhumble) June 29, 2019
Also no, this is a different kid. You're thinking of Canadian Nemis Quinn Mélançon-Golden, also known as "Queen Lactacia".pic.twitter.com/Kdnw1ApmUP

— Niggy ????Sixx (@TTrAp_G0D) June 27, 2019
Christians will only continue to be persecuted as this cultural plague continues to spread across Western society. Christian pastors are already being arrested in Canada at the behest of LGBT mob, and that will be coming here soon unless the tide is turned against this pedo-Marxist agenda.
Parler CEO John Matze Forced to Flee Home Under Deluge of Left-Wing Terror Threats
Matze is suing Amazon for deplatforming Parler.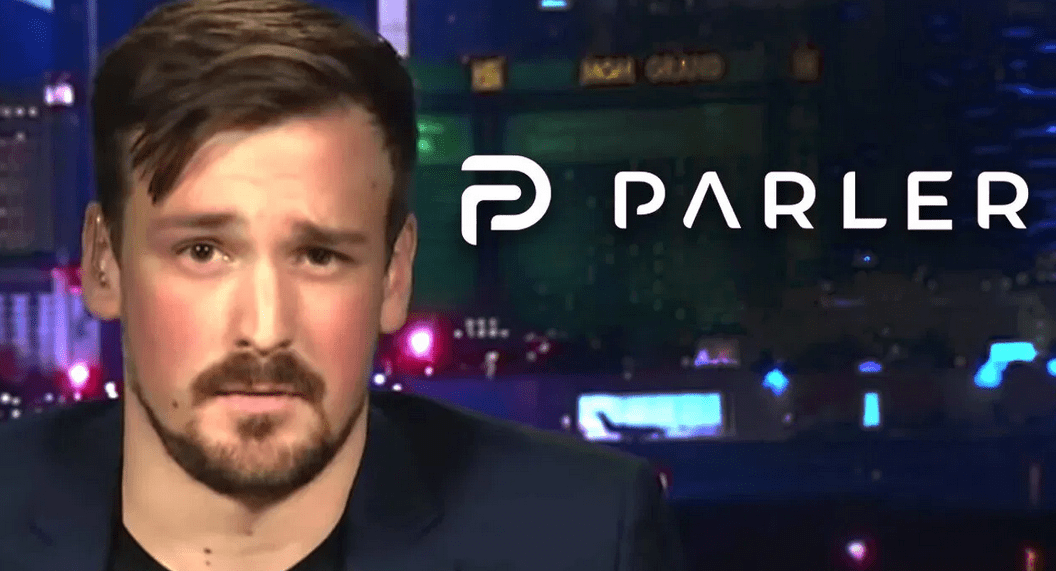 Parler CEO John Matze has been forced to flee his home and go into hiding after receiving an onslaught of left-wing death threats. Parler, a free speech social media platform, has been temporarily shut down in an extensive deplatforming campaign. Amazon promptly cut Parler's access to its Web Services after the US Capitol riot earlier this month, cherry-picking examples of content that violate Parler's terms of service and claiming the platform is being used for violent purposes.
Matze made the frank admission in a court filing for Parler's lawsuit against Amazon, requesting that the court keep any disclosures about his personal life and location secret. Parler is currently suing Amazon in federal court for its immediate revocation of Parler's hosting agreement, arguing that Amazon agreed to provide 30 days notice before any potential termination of Parler's hosting, pursuant to the party's original agreement.
Matze reveals that he's been forced to leave his home and go into hiding with his family, citing Amazon Web Services' "vilification" of his company.
take our poll - story continues below
Completing this poll grants you access to Big League Politics updates free of charge. You may opt out at anytime. You also agree to this site's Privacy Policy and Terms of Use.
Employees of Amazon have allegedly been threatened and harassed as well for shutting down Parler. The court filing in favor of redaction references these threats in requesting the court provide redaction of personal information to both sides.
"Both sides of this dispute have shown that their employees have suffered real harassment and threats—including, on both sides, death threats—owing to the charged nature of this litigation.
Parler therefore agrees with AWS that safety and security concerns justify the limited sealings requested here," Parler requests in the Amazon lawsuit.
Parler's administrators are still seeking to return the free speech social media platform to full operation, although it could take weeks to bring it back online. They may have learned a lesson about the futility of contracting hosting services with a Big Tech monopoly such as Amazon.
---
Follow me on Twitter @Wildman_AZ, on Parler @Moorhead, and on Gab @WildmanAZ.