Many Weeks Later, ANTIFA Terrorists Who Assaulted Journalist Andy Ngo are Still at Large
Law enforcement does not appear to have any leads in finding Ngo's attackers.
Journalist Andy Ngo of Quillette was beaten viciously by an ANTIFA mob on June 29, and several weeks later, no justice has been served against his terrorist assailants.
There have been no apprehensions and no updates from left-wing city officials and law enforcement in Portland, OR, who have been widely perceived as giving ANTIFA free reign over the city.
To date, Portland authorities have been provided with numerous leads, yet the multiple criminals who planned and executed a vicious assault on our client @MrAndyNgo remain at large, no doubt preparing for their next violent "resistance" acts. Is it time for federal action? https://t.co/awSqSHKbMs

— Harmeet K. Dhillon (@pnjaban) July 28, 2019
I was beaten & robbed on 29 June by at least a dozen masked antifa assailants in downtown Portland. I was hospitalized with head contusions, a ripped ear & a brain hemorrhage. There have been no arrests. Please join me in my effort to seek justice. https://t.co/QtCt7A6zJp pic.twitter.com/owFXGdepFz

Trending: Democrats Move to Ban Trump Supporters From Joining the Military and Holding Federal Jobs

— Andy Ngo (@MrAndyNgo) July 21, 2019
take our poll - story continues below
Completing this poll grants you access to Big League Politics updates free of charge. You may opt out at anytime. You also agree to this site's Privacy Policy and Terms of Use.
The Wall Street Journal published an op/ed on Sunday drawing attention to the miscarriage of justice that is playing out in Portland, as the rule of law disintegrates within the liberal-run city.
"Mr. Ngo says he sometimes has trouble finishing sentences or remembering common words, and he's shown symptoms of post-traumatic stress disorder," the op/ed reads. "He's undergoing neurophysical and speech therapy, including for a cognitive communication deficit."
Ngo was hit in the head with a milkshake believed by law enforcement to contain quick-drying concrete, which was the likely cause of the trauma inflicted against the journalist by ANTIFA domestic terrorists.
"I have worked with concrete periodically and specifically 'QUIKRETE,' which is pre-mixed concrete, specifically many times," police lieutenant Richard A. Stainbrook wrote in his report about the incident, which was recently made available to the public.
"The substance on the female smelled like 'QUIKRETE.' I also noticed as the substance was drying it was turning into a chalky consistency which from my experience is consistent with drying concrete," Stainbrook added.
Although the city has been threatened with lawsuits by left-wing attorneys over law enforcement's characterization of the milkshakes, the report makes it clear that concrete was likely thrown at protesters by violent left-wing domestic terrorists.
"I firmly believe these 'Milk Shakes' that were being thrown around and on people contained some form of concrete," Stainbrook wrote. "For situational awareness purposes, I broadcast over my radio that the 'Milk Shakes' being thrown around contained Quikrete."
"Portland has to do something to deter political violence, or the city will get more of it," the WSJ op/ed states.
But left-wing Portland Mayor Ted Wheeler and his hand-picked social justice warrior police chief Danielle Outlaw are offering little other than lip service in terms of solutions for the communist terror menace roaming their streets.
After Ngo was attacked, they felt more concerned with protecting their own authority and prestige than offering solutions to protect public safety.
Portland has always been a beacon of free speech. We are proud of that history.

— Mayor Ted Wheeler (@tedwheeler) July 1, 2019
Over the weekend some chose to engage in violence in Portland, which is unacceptable and will not be tolerated.

— Mayor Ted Wheeler (@tedwheeler) July 1, 2019
Portland police officers have the unenviable task of keeping the peace. It's a difficult job and hard decisions are made in real-time.

— Mayor Ted Wheeler (@tedwheeler) July 1, 2019
"I want to use this opportunity to let everyone know: The mayor never gave us direction to stand down on Saturday, ever," Outlaw said while doing damage control following the incident.
The town will be put to the test next month when right-wing activist Joe Biggs intends to lead a massive uprising of patriots for an "End Domestic Terrorism" rally in Portland against ANTIFA. That rally is scheduled to take place on Aug. 17, and will show definitively if any changes have been made within city law enforcement since Ngo's beat-down.
Parler CEO John Matze Forced to Flee Home Under Deluge of Left-Wing Terror Threats
Matze is suing Amazon for deplatforming Parler.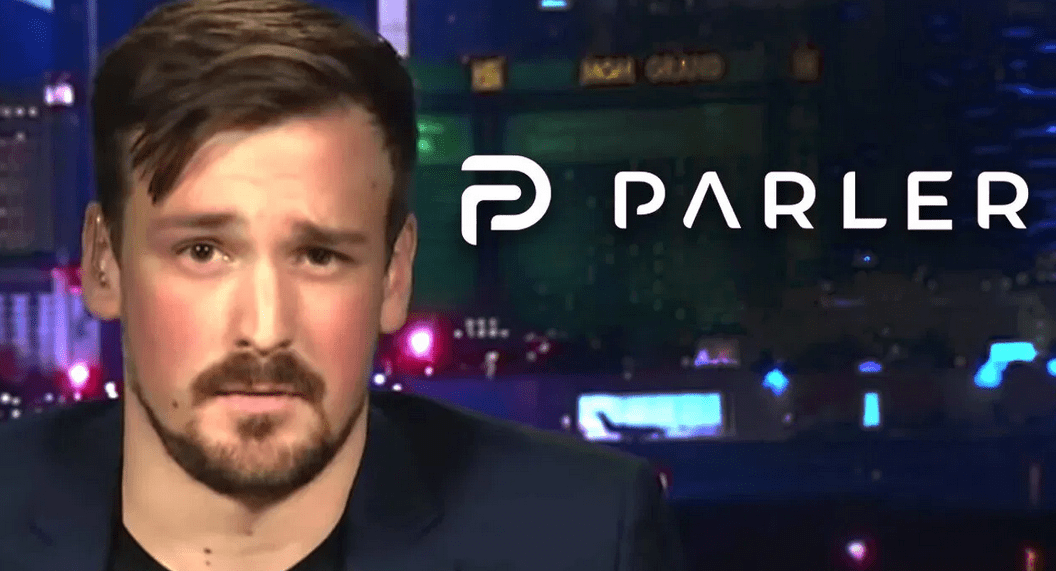 Parler CEO John Matze has been forced to flee his home and go into hiding after receiving an onslaught of left-wing death threats. Parler, a free speech social media platform, has been temporarily shut down in an extensive deplatforming campaign. Amazon promptly cut Parler's access to its Web Services after the US Capitol riot earlier this month, cherry-picking examples of content that violate Parler's terms of service and claiming the platform is being used for violent purposes.
Matze made the frank admission in a court filing for Parler's lawsuit against Amazon, requesting that the court keep any disclosures about his personal life and location secret. Parler is currently suing Amazon in federal court for its immediate revocation of Parler's hosting agreement, arguing that Amazon agreed to provide 30 days notice before any potential termination of Parler's hosting, pursuant to the party's original agreement.
Matze reveals that he's been forced to leave his home and go into hiding with his family, citing Amazon Web Services' "vilification" of his company.
take our poll - story continues below
Completing this poll grants you access to Big League Politics updates free of charge. You may opt out at anytime. You also agree to this site's Privacy Policy and Terms of Use.
Employees of Amazon have allegedly been threatened and harassed as well for shutting down Parler. The court filing in favor of redaction references these threats in requesting the court provide redaction of personal information to both sides.
"Both sides of this dispute have shown that their employees have suffered real harassment and threats—including, on both sides, death threats—owing to the charged nature of this litigation.
Parler therefore agrees with AWS that safety and security concerns justify the limited sealings requested here," Parler requests in the Amazon lawsuit.
Parler's administrators are still seeking to return the free speech social media platform to full operation, although it could take weeks to bring it back online. They may have learned a lesson about the futility of contracting hosting services with a Big Tech monopoly such as Amazon.
---
Follow me on Twitter @Wildman_AZ, on Parler @Moorhead, and on Gab @WildmanAZ.