Mob Member Who Was Injured While Defacing a Confederate Monument is Now in Coma, May Die
He probably shouldn't have joined a racial-dominance mob.
A mob member who was struck with a Confederate monument after Black Lives Matter rioters brought it down is now in a medically-induced coma and may die as a result of his injuries.
Protester Chris Green was taken to Sentara Norfolk General Hospital on Wednesday night after a piece of the confederate statue fell on his head at a Portsmouth, Va. riot. He flatlined twice on his way to the hospital, and has remained in critical condition ever since.
— Angelo Vargas 13News Now (@13AngeloVargas) June 11, 2020
Trending: Democrats Move to Ban Trump Supporters From Joining the Military and Holding Federal Jobs
take our poll - story continues below
Completing this poll grants you access to Big League Politics updates free of charge. You may opt out at anytime. You also agree to this site's Privacy Policy and Terms of Use.
Green's wife, Tonieh Brisbane-Green is worried about her husband and admonished the recklessness of the Black Lives Matter rioters who attended the rally.
Tonieh said that she supported the protests "but do it in a peaceful manner. There was no need to do all of that especially while there were so many people around that statue knowing that somebody's going to get hurt." She added that doctors "were surprised he even made it because that thing [the statue] is so heavy."
"I just feel like I'm in a dream right now. Like, I just need to be pinched to wake up and everything will go back to normal," Tonieh said.
Tonieh described how she believes her husband was an innocent bystander, and the rowdy nature of the crowd made it difficult for him to receive medical attention immediately following his injury.
"So he didn't even see it coming, like, 'Oh, let me move out of the way,'" Tonieh said. "And then I heard it was hard for the ambulance to even get to because of the crowds."
A GoFundMe has been set up for Green to receive money for his medical expenses.
Chris Green, the gentleman in the green shirt was severely injured last night. https://t.co/zIRXQAbvTa

— Blacklivesmatter757 (@BLM757) June 11, 2020
Councilman Nathan Clark noted the danger of that these mob events are causing.
"I watched several videos today that showed individuals climbing on the monument. If one of those had fallen off onto that new fence that is there and impaled themself and seriously injured or killed, I would believe that the city would have the lawsuit filed against us," Clark said.
"I agree that, I'm very concerned about the vandalism. And there were even children climbing up on there. Saw one little boy that couldn't have been more than 10 or 11 years old. He was barely as tall as the fence, and he was up by one of the soldier statues and then climbing down and over the fence, and that is concerning that somebody could get hurt," he added.
The senseless acts of destruction are more than just a cultural genocide. People's lives are being lost throughout this far-left transformation of society, and Green may be the latest victim.
Parler CEO John Matze Forced to Flee Home Under Deluge of Left-Wing Terror Threats
Matze is suing Amazon for deplatforming Parler.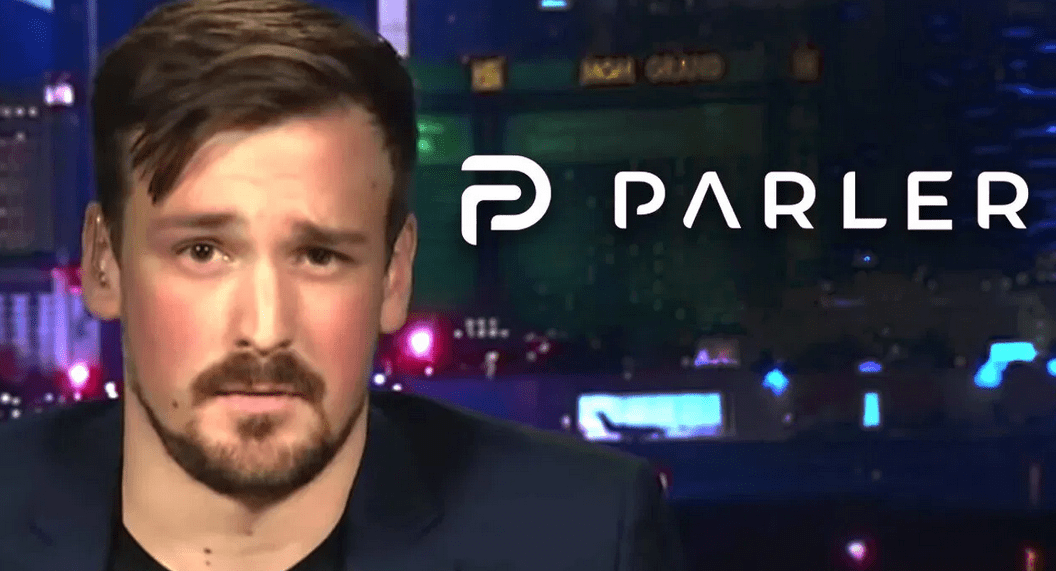 Parler CEO John Matze has been forced to flee his home and go into hiding after receiving an onslaught of left-wing death threats. Parler, a free speech social media platform, has been temporarily shut down in an extensive deplatforming campaign. Amazon promptly cut Parler's access to its Web Services after the US Capitol riot earlier this month, cherry-picking examples of content that violate Parler's terms of service and claiming the platform is being used for violent purposes.
Matze made the frank admission in a court filing for Parler's lawsuit against Amazon, requesting that the court keep any disclosures about his personal life and location secret. Parler is currently suing Amazon in federal court for its immediate revocation of Parler's hosting agreement, arguing that Amazon agreed to provide 30 days notice before any potential termination of Parler's hosting, pursuant to the party's original agreement.
Matze reveals that he's been forced to leave his home and go into hiding with his family, citing Amazon Web Services' "vilification" of his company.
take our poll - story continues below
Completing this poll grants you access to Big League Politics updates free of charge. You may opt out at anytime. You also agree to this site's Privacy Policy and Terms of Use.
Employees of Amazon have allegedly been threatened and harassed as well for shutting down Parler. The court filing in favor of redaction references these threats in requesting the court provide redaction of personal information to both sides.
"Both sides of this dispute have shown that their employees have suffered real harassment and threats—including, on both sides, death threats—owing to the charged nature of this litigation.
Parler therefore agrees with AWS that safety and security concerns justify the limited sealings requested here," Parler requests in the Amazon lawsuit.
Parler's administrators are still seeking to return the free speech social media platform to full operation, although it could take weeks to bring it back online. They may have learned a lesson about the futility of contracting hosting services with a Big Tech monopoly such as Amazon.
---
Follow me on Twitter @Wildman_AZ, on Parler @Moorhead, and on Gab @WildmanAZ.