More New Yorkers Support Trump Than AOC After She Celebrated City Losing Amazon Deal
President Trump is seen more favorably then Alexandria Ocasio-Cortez in their home state.
Representative Alexandria Ocasio-Cortez has a lower approval rating than President Donald J. Trump in the liberal stronghold of New York after she celebrated the city losing a contract with Amazon that would have resulted in new jobs and infrastructure.
Ocasio-Cortez celebrated last month when Amazon nixed its plans to build a new headquarters in New York City, writing on Twitter that "New Yorkers & their neighbors defeated Amazon's corporate greed," however, new polling suggests the majority of New Yorkers disagree with her assessment.
Anything is possible: today was the day a group of dedicated, everyday New Yorkers & their neighbors defeated Amazon's corporate greed, its worker exploitation, and the power of the richest man in the world. https://t.co/nyvm5vtH9k

— Alexandria Ocasio-Cortez (@AOC) February 14, 2019
Trending: Leftist Thug Targets Roger Stone's Handicapped Wife for Vicious Attack in Own Neighborhood
take our poll - story continues below
Completing this poll grants you access to Big League Politics updates free of charge. You may opt out at anytime. You also agree to this site's Privacy Policy and Terms of Use.
New poll results from the Sienna College Research Institute reveals that Ocasio-Cortez only clocks in at 31 per cent of New Yorkers viewing her favorably, while the besieged president is viewed favorably by 36 per cent of the city.
Additionally, 38 per cent of those polled said they view Ocasio-Cortez as a "villain" for her role in the Amazon debacle. More residents considered Ocasio-Cortez a "villain" than any other person or group polled, including labor unions, Mayor Bill de Blasio, Governor Andrew Cuomo, or even Amazon itself. Only 26 per cent of those polled considered Amazon a "villain."
61 per cent of those polled also view Cuomo's attempt to incentivize Amazon to reconsider its decision in a positive light.
Ocasio-Cortez's stunts may have an impact on the wider New York Democrat Party as well, as a plurality of those polled said that they do not believe New York is headed in the right direction after three months under Democrat control. This belief is held by 79 per cent of Republicans, 65 per cent of Independents, 26 per cent of Democrats, and 48 per cent of all residents who were polled.
While neither President Trump or Ocasio-Cortez are seen favorably by the majority of residents, or even 40 per cent, it is notable that the Democrat darling is seen less favorably than the president, who has been demonized by the media and Democrats for nearly four years.
Parler CEO John Matze Forced to Flee Home Under Deluge of Left-Wing Terror Threats
Matze is suing Amazon for deplatforming Parler.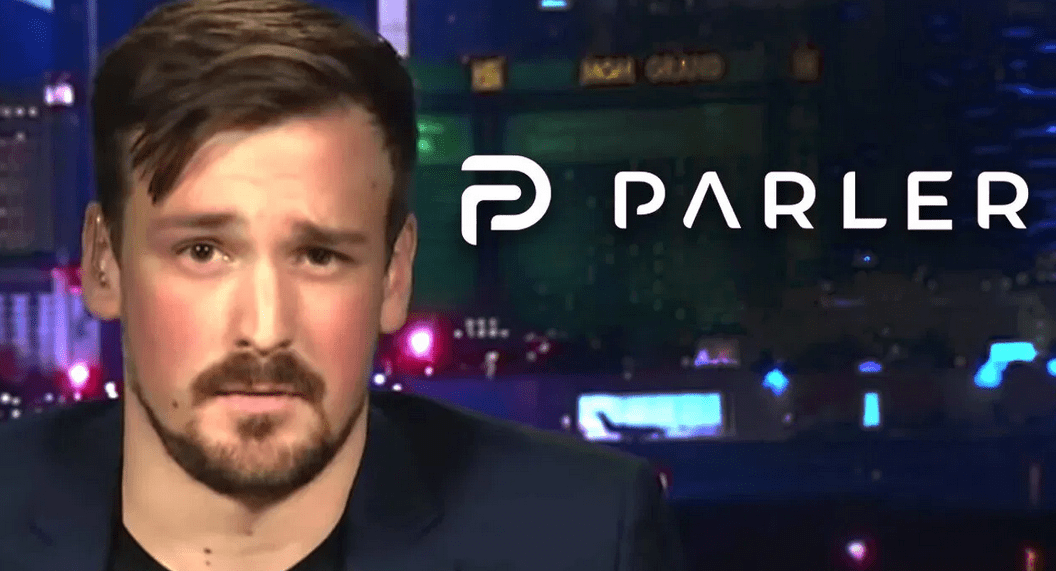 Parler CEO John Matze has been forced to flee his home and go into hiding after receiving an onslaught of left-wing death threats. Parler, a free speech social media platform, has been temporarily shut down in an extensive deplatforming campaign. Amazon promptly cut Parler's access to its Web Services after the US Capitol riot earlier this month, cherry-picking examples of content that violate Parler's terms of service and claiming the platform is being used for violent purposes.
Matze made the frank admission in a court filing for Parler's lawsuit against Amazon, requesting that the court keep any disclosures about his personal life and location secret. Parler is currently suing Amazon in federal court for its immediate revocation of Parler's hosting agreement, arguing that Amazon agreed to provide 30 days notice before any potential termination of Parler's hosting, pursuant to the party's original agreement.
Matze reveals that he's been forced to leave his home and go into hiding with his family, citing Amazon Web Services' "vilification" of his company.
take our poll - story continues below
Completing this poll grants you access to Big League Politics updates free of charge. You may opt out at anytime. You also agree to this site's Privacy Policy and Terms of Use.
Employees of Amazon have allegedly been threatened and harassed as well for shutting down Parler. The court filing in favor of redaction references these threats in requesting the court provide redaction of personal information to both sides.
"Both sides of this dispute have shown that their employees have suffered real harassment and threats—including, on both sides, death threats—owing to the charged nature of this litigation.
Parler therefore agrees with AWS that safety and security concerns justify the limited sealings requested here," Parler requests in the Amazon lawsuit.
Parler's administrators are still seeking to return the free speech social media platform to full operation, although it could take weeks to bring it back online. They may have learned a lesson about the futility of contracting hosting services with a Big Tech monopoly such as Amazon.
---
Follow me on Twitter @Wildman_AZ, on Parler @Moorhead, and on Gab @WildmanAZ.