MUST READ: Journalist Michael Tracey Exposes How Black Lives Matter Terror Has Destroyed Minority Small Businesses in Minneapolis
The community may never recover.
Journalist Michael Tracey recently traveled to Minneapolis, Minn. to survey the damage that has been done to minority-owned small businesses and other properties in the city following the Black Lives Matter (BLM) terror spree.
What he found was incredibly depressing, as immigrants, minorities, and other producers have lost their life's work because of left-wing destruction.
I'm in Minneapolis. First place I stop, most of the block is still boarded up. This grocery and tobacco store is owned by an Iranian, neighbor tells me. "They took everything." Owner is deliberating whether to permanently close after the riots pic.twitter.com/RzgNrbeogv

— Michael Tracey (@mtracey) June 28, 2020
Trending: Trucking Industry Leaders Expect Biden's Policies to Crush Small Trucking Companies
Just down the street, a Malaysian restaurant is boarded up, but has resumed business. As has a Vietnamese sandwich shop, which just re-opened a few days ago. (I had a sandwich. Vegetarian duck? Was good) pic.twitter.com/ctNH3BJRut

take our poll - story continues below

Completing this poll grants you access to Big League Politics updates free of charge. You may opt out at anytime. You also agree to this site's Privacy Policy and Terms of Use.

— Michael Tracey (@mtracey) June 28, 2020
Businesses have been forced to post groveling messages at their storefronts, begging the racial dominance mob to spare them as they rampage throughout the city.
Nearby a Halal market is boarded up. Its next door neighbor, a child care center, has signs in the windows asking to be spared pic.twitter.com/Lzsi7lmCog

— Michael Tracey (@mtracey) June 28, 2020
Minneapolis activist Vine explains the current situation in what is now known as George Floyd Plaza https://t.co/y1n4hb87yY

— Michael Tracey (@mtracey) June 29, 2020
Not sure what a "mindful preschool" is, but apparently it has something to do with saying the names of people killed by police pic.twitter.com/ALtmyHkkbn

— Michael Tracey (@mtracey) June 29, 2020
Tracey posted images from Minneapolis that look like they are out of a third-world country undergoing some kind of civil war.
Healthy society pic.twitter.com/NBAiuLjOah

— Michael Tracey (@mtracey) June 29, 2020
Man tells me George Floyd's death has sparked a worldwide Christian revival movement https://t.co/Qzz9X93OSk

— Michael Tracey (@mtracey) June 29, 2020
Shuttered beauty supply store in Saint Paul declares itself to be "black owned." I wonder how Jews feel about this new public ethnicity-identification practice? pic.twitter.com/sNU3GJujIj

— Michael Tracey (@mtracey) June 29, 2020
This used to be a sports apparel store and a tattoo parlor pic.twitter.com/45HflTMmrK

— Michael Tracey (@mtracey) June 29, 2020
Goodwill in Saint Paul was boarded up only today, presumably due to backlog in the area. Wokers for construction contractor just hauled out the broken windows pic.twitter.com/cW9AD0JgK4

— Michael Tracey (@mtracey) June 29, 2020
Entire inventory was stolen from this wig shop (owned by an Asian guy) which shares a lot with a former rental car place pic.twitter.com/SlpWm5AEeG

— Michael Tracey (@mtracey) June 29, 2020
The police eventually came, the deli owner tells me, but they were "scared." (I still have not seen one police officer or patrol car in the entire five days that I've been in the Minneapolis/Saint Paul area.) Here's what his block currently looks like pic.twitter.com/hbOgNhIPhz

— Michael Tracey (@mtracey) July 1, 2020
Somali guy who lives in this building tells me he had to spray-paint pleas on the plywood for rioters not to burn it down. (They initially tried to burn the attached pawn shop.) Says on the first night of extreme rioting, they were mostly white. On subsequent nights, mostly black pic.twitter.com/dqwO13lMky

— Michael Tracey (@mtracey) July 1, 2020
Guy who runs this grocery in North Minneapolis is an immigrant from Sierra Leone. During the riots he armed himself and guarded his store; the rioters did not mess with him. He says, "I grew up in a war zone, and I've never seen anything like it." pic.twitter.com/Ic7tG3OV3M

— Michael Tracey (@mtracey) July 1, 2020
Disabled man describes what he's had to deal with since the riots in North Minneapolis, laments that black-owned businesses were burned down https://t.co/pTf9af6R9P

— Michael Tracey (@mtracey) July 2, 2020
Tracey noted that the fake news media has done little if anything to highlight the stories of the thousands of individuals who have had their lives destroyed at the hands of BLM terrorists.
"I've gotten literally hundreds of tweets and emails from people who are shocked that they haven't seen any of these images/stories anywhere else. Forget ideological considerations: just from a pure journalistic perspective, it's obviously hugely significant. Media malpractice," Tracey wrote in a Tweet.
"Wouldn't you expect a flood of CNN/NYT/magazine human interest stories about these devastated minority small business owners, who feared for their lives, and how they are dealing with the aftermath of historic riots? How it will affect the city long-term, etc.? What's the deal?" he continued.
"Journalists at elite institutions are so preoccupied with their neurosis-fueled internal revolts and Human Resources melodramas that they have largely neglected this massive story, right under their noses," Tracey added.
Big League Politics has reported on the carnage that has taken place due to the rise of BLM as a cultural force for violence and mayhem throughout the country:
A citywide survey conducted by the city of Minneapolis reveals that more than 700 buildings were either damaged, burned, or wholly destroyed in the riots that swept over the city following the death of George Floyd at the end of May.

A high resolution map reveals the location of every building damaged in the race riots. The destruction is spread widely throughout the city, although it's most concentrated on Lake Street in the city's downtown. Twelve buildings have been described as totally destroyed in the city's report.

City authorities previously determined that more than $55 million in property damages had been inflicted upon the city through the riots. Democratic Mayor Jacob Frey has floated the idea of asking for a federal bailout to repair the damages from the riots, although it's considered unlikely he'd succeed, having largely allowed the damages to occur when he failed to order a decisive police response to the riots.

Erik Hansen, director of economic policy and development for the city, highlighted the damages inflicted upon the community through the riots in a city report.

"This is not just the structures that have been impacted, it's the community that's been impacted, and if you take a look at where the destruction has happened, some of it is not because of the uprising, some of it is because people came into the community and tried to terrorize some neighborhoods and set buildings on fire."
The legacy of these riots will likely be that Minneapolis turns into a permanent hellscape, even worse than Detroit, because this uncivilized group lacked the ability to contain their destructive urges.
Parler CEO John Matze Forced to Flee Home Under Deluge of Left-Wing Terror Threats
Matze is suing Amazon for deplatforming Parler.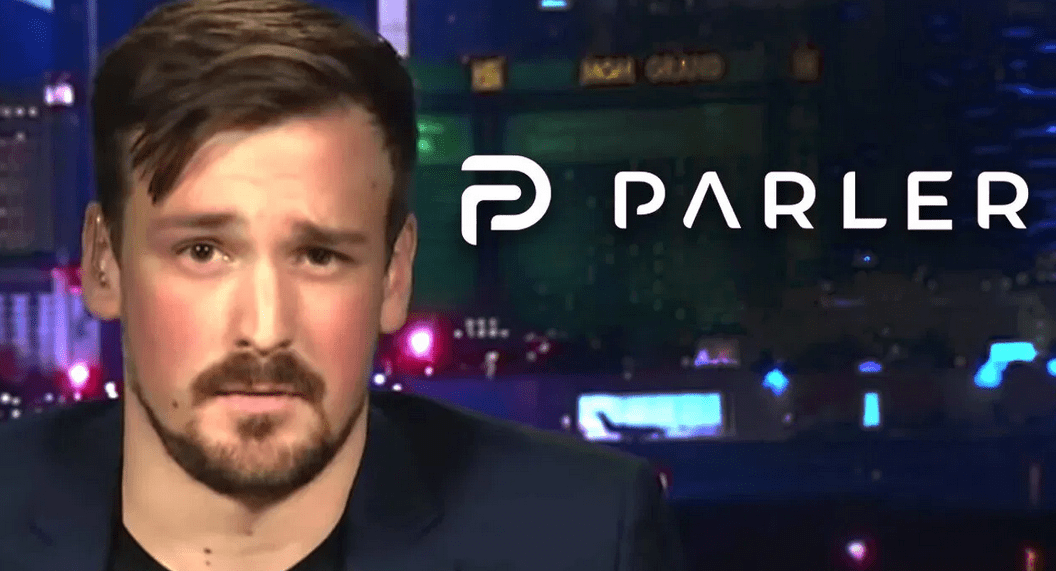 Parler CEO John Matze has been forced to flee his home and go into hiding after receiving an onslaught of left-wing death threats. Parler, a free speech social media platform, has been temporarily shut down in an extensive deplatforming campaign. Amazon promptly cut Parler's access to its Web Services after the US Capitol riot earlier this month, cherry-picking examples of content that violate Parler's terms of service and claiming the platform is being used for violent purposes.
Matze made the frank admission in a court filing for Parler's lawsuit against Amazon, requesting that the court keep any disclosures about his personal life and location secret. Parler is currently suing Amazon in federal court for its immediate revocation of Parler's hosting agreement, arguing that Amazon agreed to provide 30 days notice before any potential termination of Parler's hosting, pursuant to the party's original agreement.
Matze reveals that he's been forced to leave his home and go into hiding with his family, citing Amazon Web Services' "vilification" of his company.
take our poll - story continues below
Completing this poll grants you access to Big League Politics updates free of charge. You may opt out at anytime. You also agree to this site's Privacy Policy and Terms of Use.
Employees of Amazon have allegedly been threatened and harassed as well for shutting down Parler. The court filing in favor of redaction references these threats in requesting the court provide redaction of personal information to both sides.
"Both sides of this dispute have shown that their employees have suffered real harassment and threats—including, on both sides, death threats—owing to the charged nature of this litigation.
Parler therefore agrees with AWS that safety and security concerns justify the limited sealings requested here," Parler requests in the Amazon lawsuit.
Parler's administrators are still seeking to return the free speech social media platform to full operation, although it could take weeks to bring it back online. They may have learned a lesson about the futility of contracting hosting services with a Big Tech monopoly such as Amazon.
---
Follow me on Twitter @Wildman_AZ, on Parler @Moorhead, and on Gab @WildmanAZ.