#NeverTrump Ben Shapiro Calls Laura Loomer 'Nutty Human Being' After Maxine Waters Confrontation
A radio show host who has deemed himself to be America's moral conscience had some sharp criticism for journalist Laura Loomer, who confronted Maxine Waters over Waters' directive for citizens to harass supporters and officials of President Donald J. Trump's administration.
"Laura Loomer, who is kind of a nutty human being, in my perspective, confronted Maxine Waters," said Ben Shapiro, host of "The Ben Shapiro Show" during today's episode. "Now I will say, turnabout is fair play when it comes to Maxine Waters. She's calling on people to be pushed on. I think that creating a certain sense of mutually assured destruction – this is not the country we want, so you better figure this out – uh, that's not unwarranted."
Thank goodness for Shapiro's approval of Loomer's tactics, otherwise the investigative reporter, who is known for confronting public figures, might have had to close up shop for good.
Trending: Ex-Soviet Leader Gorbachev: US Capitol Riot "Planned in Advance, And It Is Clear by Whom"
Shapiro then showed the clip of Loomer's altercation with Waters, first reported by Big League Politics, in which Waters crows like a crazy person in the face of Loomer's questions.
take our poll - story continues below
Completing this poll grants you access to Big League Politics updates free of charge. You may opt out at anytime. You also agree to this site's Privacy Policy and Terms of Use.
To his credit, Shapiro managed to point out the irony in Waters' request for Loomer to come to her office and "talk civilly," which is the exact opposite of what Waters suggested be done to Trump officials.
Still, Shapiro's criticism is snobbiness is pesky at best. Journalism is sometimes a contact sport. Someone must have the nerve to confront our elected officials and hold them accountable. So far, Shapiro has not shown even slight willingness to do that, instead critiquing everyone else's behavior from his comfortable Los Angeles studio.
Parler CEO John Matze Forced to Flee Home Under Deluge of Left-Wing Terror Threats
Matze is suing Amazon for deplatforming Parler.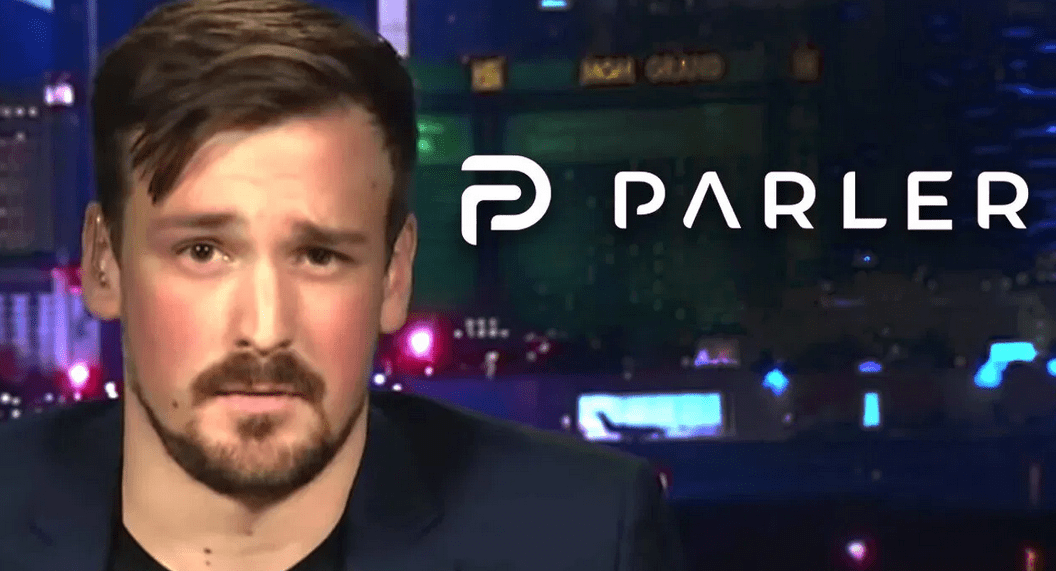 Parler CEO John Matze has been forced to flee his home and go into hiding after receiving an onslaught of left-wing death threats. Parler, a free speech social media platform, has been temporarily shut down in an extensive deplatforming campaign. Amazon promptly cut Parler's access to its Web Services after the US Capitol riot earlier this month, cherry-picking examples of content that violate Parler's terms of service and claiming the platform is being used for violent purposes.
Matze made the frank admission in a court filing for Parler's lawsuit against Amazon, requesting that the court keep any disclosures about his personal life and location secret. Parler is currently suing Amazon in federal court for its immediate revocation of Parler's hosting agreement, arguing that Amazon agreed to provide 30 days notice before any potential termination of Parler's hosting, pursuant to the party's original agreement.
Matze reveals that he's been forced to leave his home and go into hiding with his family, citing Amazon Web Services' "vilification" of his company.
take our poll - story continues below
Completing this poll grants you access to Big League Politics updates free of charge. You may opt out at anytime. You also agree to this site's Privacy Policy and Terms of Use.
Employees of Amazon have allegedly been threatened and harassed as well for shutting down Parler. The court filing in favor of redaction references these threats in requesting the court provide redaction of personal information to both sides.
"Both sides of this dispute have shown that their employees have suffered real harassment and threats—including, on both sides, death threats—owing to the charged nature of this litigation.
Parler therefore agrees with AWS that safety and security concerns justify the limited sealings requested here," Parler requests in the Amazon lawsuit.
Parler's administrators are still seeking to return the free speech social media platform to full operation, although it could take weeks to bring it back online. They may have learned a lesson about the futility of contracting hosting services with a Big Tech monopoly such as Amazon.
---
Follow me on Twitter @Wildman_AZ, on Parler @Moorhead, and on Gab @WildmanAZ.