Oligarch Paul Singer Buying Up Twitter Shares in Buyout Push, Jack Dorsey May Get Fired
Don't be fooled- Singer's not a conservative.
Vulture capitalist Paul Singer is attempting to replace Twitter CEO Jack Dorsey in the midst of a buyout push.
Singer is a registered Republican and has been a prolific donor to Republican candidates before. But don't be fooled- the vulture fund billionaire is an intense liberal, as shown in his staunch opposition to President Donald Trump.
Singer's Elliot Fund Management is said to be amassing large portions of Twitter stock. The New York billionaire is attempting to install four new directors to the company's board, and is pushing hard to replace the company's founder and longtime CEO Jack Dorsey.
Trending: GOP Establishment Threatens President Trump with Impeachment Unless He Denies Election Fraud
Should Singer prove able to gain control of Twitter, it's very unlikely he'd counteract the trend towards silencing and censoring conservative users of the social media platform. If anything, he'd probably push a business model in which small content creators are sidelined in favor of major corporate advertisers and sponsored mainstream media content.
take our poll - story continues below
Completing this poll grants you access to Big League Politics updates free of charge. You may opt out at anytime. You also agree to this site's Privacy Policy and Terms of Use.
It's possible Singer could merely look to mine the social media platform for profit before casting it into oblivion. Tucker Carlson broke down Singer's track record of destroying American companies for profit, most recently stripping outdoors company Cabelas of profitable assets before selling it, leaving hundreds of people in middle America out of a job.
A Singer acquistion of Twitter would bring the platform in line with existing corporate mainstream media structures, perhaps copying YouTube's trend towards nuking small channels and independent content creators in favor of massive corporate news entities like MSNBC and CNN.
Parler CEO "Confident" Platform Will Return to the Internet by the End of the Month
Parler aims to return, soon.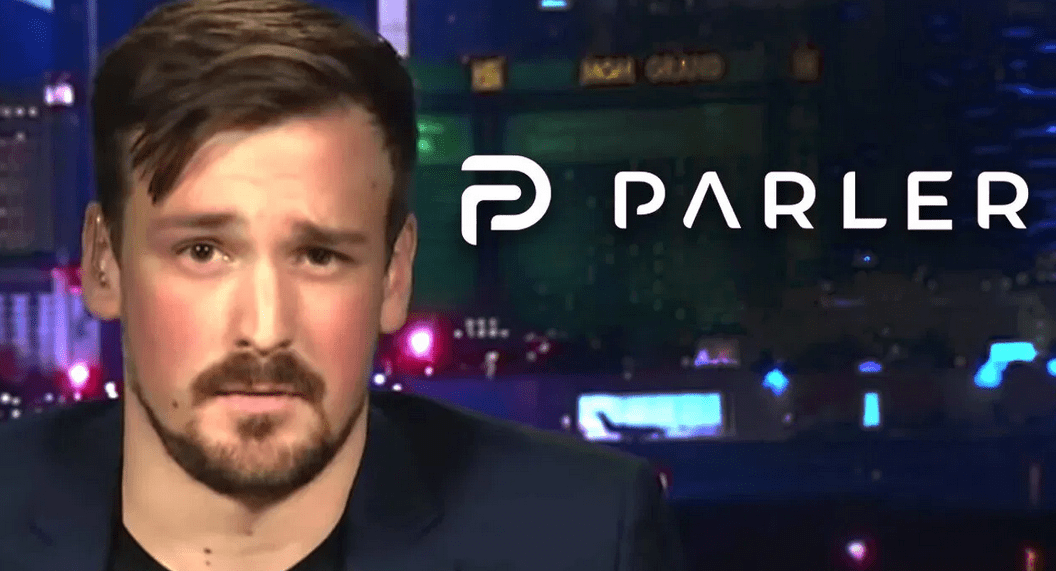 Parler CEO John Matze confirmed that he's "confident" the free speech social media service will return to the internet by the end of the month, speaking in an interview with Fox News.
"Every day it changes wildly, but I feel confident now," Matze said. "We're making significant progress. When you go into Parler.com it doesn't go into the void now, it hits a server, and it returns just one piece of information."
"I'm confident that by the end of the month, we'll be back up."
Amazon Web Hosting cancelled its hosting of Parler earlier this month. Big Tech oligarchs have blamed the service for the raucous US Capitol protest and riot earlier this month, even as evidence suggests the overwhelming majority of the planning for the event was undertaken on Twitter and Facebook.
take our poll - story continues below
Completing this poll grants you access to Big League Politics updates free of charge. You may opt out at anytime. You also agree to this site's Privacy Policy and Terms of Use.
It's a possibility that Parler could contract web hosting services with a company located in the Russian Federation, a country where the overbearing atmosphere of western political censorship isn't as strong.
Parler is currently litigating with Amazon for the arbitrary cancellation of its hosting agreement, pointing out a provision in the contract between the two companies that mandated a 30-day warning before any termination of service.
A message from conservative commentator Dan Bongino, an investor in the free speech platform, is featured on Parler's temporary web page.
As Parler remains defunct, free speech platform Gab remains fully operational and has incurred record-setting growth in the last several weeks. Gab's hosting and server infrastructure is all internally owned and managed, providing immunity to deplatforming attempts on the part of Big Tech.
---
Follow me on Twitter @Wildman_AZ, on Parler @Moorhead, and on Gab @WildmanAZ.