Planned Parenthood Threatens Senators Who Vote "Yes" On Kavanaugh
An official Planned Parenthood Twitter account made a threat on Thursday to Senators who vote in favor of confirming Supreme Court nominee Brett Kavanaugh.
"[W]e're coming for you," the organization said in a Tweet directed at Senators who vote "yes" on Kavanaugh.
Trending: Ex-Soviet Leader Gorbachev: US Capitol Riot "Planned in Advance, And It Is Clear by Whom"
Considering Planned Parenthood's record of murdering hundreds of thousands of innocent people every year, this threat may not be innocuous.
take our poll - story continues below
Completing this poll grants you access to Big League Politics updates free of charge. You may opt out at anytime. You also agree to this site's Privacy Policy and Terms of Use.
The political left has become increasingly violent since the election of President Donald J. Trump, and this type of rhetoric has been deemed appropriate by the mainstream press, which is the media arm of the Democratic Party.
Wednesday, Kelley Paul, wife of Sen. Rand Paul (R-Ky.), published an open letter to Sen. Cory Booker (D-N.J.), who told his supporters to "get up in the faces" of Trump supporters.
"In the last 18 months, our family has experienced violence and threats of violence at a horrifying level," she said.
"It's nine o'clock at night, and as I watch out the window, a sheriff's car slowly drives past my home," the letter continued. "I am grateful that they have offered to do extra patrols, as someone just posted our home address, and Rand's cell number, on the internet — all part of a broader effort to intimidate and threaten Republican members of Congress and their families. I now keep a loaded gun by my bed. Our security systems have had to be expanded. I have never felt this way in my life."
She called on Booker to disavow political violence, which he has not done.
Planned Parenthood declined to comment for this story.
Parler CEO John Matze Forced to Flee Home Under Deluge of Left-Wing Terror Threats
Matze is suing Amazon for deplatforming Parler.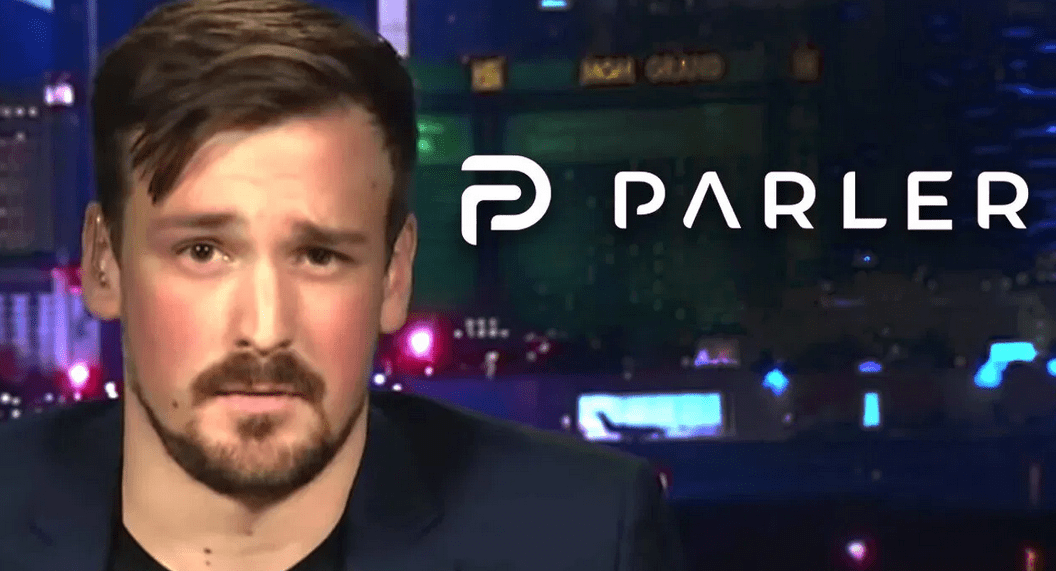 Parler CEO John Matze has been forced to flee his home and go into hiding after receiving an onslaught of left-wing death threats. Parler, a free speech social media platform, has been temporarily shut down in an extensive deplatforming campaign. Amazon promptly cut Parler's access to its Web Services after the US Capitol riot earlier this month, cherry-picking examples of content that violate Parler's terms of service and claiming the platform is being used for violent purposes.
Matze made the frank admission in a court filing for Parler's lawsuit against Amazon, requesting that the court keep any disclosures about his personal life and location secret. Parler is currently suing Amazon in federal court for its immediate revocation of Parler's hosting agreement, arguing that Amazon agreed to provide 30 days notice before any potential termination of Parler's hosting, pursuant to the party's original agreement.
Matze reveals that he's been forced to leave his home and go into hiding with his family, citing Amazon Web Services' "vilification" of his company.
take our poll - story continues below
Completing this poll grants you access to Big League Politics updates free of charge. You may opt out at anytime. You also agree to this site's Privacy Policy and Terms of Use.
Employees of Amazon have allegedly been threatened and harassed as well for shutting down Parler. The court filing in favor of redaction references these threats in requesting the court provide redaction of personal information to both sides.
"Both sides of this dispute have shown that their employees have suffered real harassment and threats—including, on both sides, death threats—owing to the charged nature of this litigation.
Parler therefore agrees with AWS that safety and security concerns justify the limited sealings requested here," Parler requests in the Amazon lawsuit.
Parler's administrators are still seeking to return the free speech social media platform to full operation, although it could take weeks to bring it back online. They may have learned a lesson about the futility of contracting hosting services with a Big Tech monopoly such as Amazon.
---
Follow me on Twitter @Wildman_AZ, on Parler @Moorhead, and on Gab @WildmanAZ.