Reddit Suspends Moderators of The_Donald Subreddit
The_Donald has been an online hub for Trump supporters for years.
Reddit has suspended a number of moderators from the 'the-donald' subreddit, claiming that the moderators of the forum were violating Reddit's rules on approved content.
An employee of the tech company posted an announcement of the purge within the online community. Reddit will now hand-pick a group approved and sanitized new moderators, who are likely to do the left-wing tech company's job of censoring and silencing pro-Trump content for them.
Reddit has begun the full takeover of The_Donald.https://t.co/VVGwnuxLob because fuck that shit. pic.twitter.com/p3z4vDQjh8

— /r/The_Donald (@thedonaldreddit) February 26, 2020
Trending: GOP Establishment Threatens President Trump with Impeachment Unless He Denies Election Fraud
take our poll - story continues below
Completing this poll grants you access to Big League Politics updates free of charge. You may opt out at anytime. You also agree to this site's Privacy Policy and Terms of Use.
In Reddit's announcement of their authoritarian purge, they make no mention of exactly what site policies the banned mods transgressed, or who the supposed offenders even were.
They've cleverly banned any of the new potential mods from consideration if they've stacked up more than 500 points of 'karma' in other quarantined subreddits. Such a restriction boxes out frequent users of the 'undesirable' conservative and right-wing subreddits the censors are trying to quietly clean off of their platform.
The thought police had already issued a 'quarantine' on The Donald in 2019, treating an online organic community of Donald Trump supporters as if they were a lethal disease. The_donald was one of the earliest major online communities for Trump supporters, serving as a basecamp for the proliferation of memes and pro-Trump online content.
r/The_Donald's moderators seem to have reached a boiling point over Reddit's application of authoritarian censorship techniques within their online community. They're promoting a re-imagined version of the Donald, totally unaffiliated with the liberal San Francisco tech company. Thedonald.win retains much of the features and format of Reddit's the_donald, without the presence of online liberal authoritarians.
It looks as if the days of free speech on Reddit, a platform that once considered itself a home for open expression, are coming to a sad, pathetic, censorious end.
Parler CEO "Confident" Platform Will Return to the Internet by the End of the Month
Parler aims to return, soon.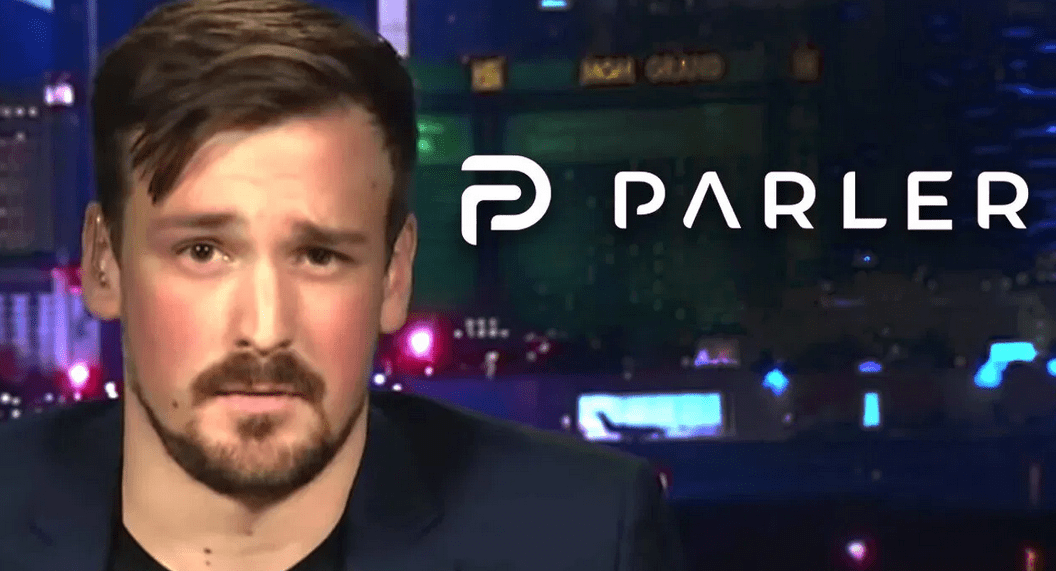 Parler CEO John Matze confirmed that he's "confident" the free speech social media service will return to the internet by the end of the month, speaking in an interview with Fox News.
"Every day it changes wildly, but I feel confident now," Matze said. "We're making significant progress. When you go into Parler.com it doesn't go into the void now, it hits a server, and it returns just one piece of information."
"I'm confident that by the end of the month, we'll be back up."
Amazon Web Hosting cancelled its hosting of Parler earlier this month. Big Tech oligarchs have blamed the service for the raucous US Capitol protest and riot earlier this month, even as evidence suggests the overwhelming majority of the planning for the event was undertaken on Twitter and Facebook.
take our poll - story continues below
Completing this poll grants you access to Big League Politics updates free of charge. You may opt out at anytime. You also agree to this site's Privacy Policy and Terms of Use.
It's a possibility that Parler could contract web hosting services with a company located in the Russian Federation, a country where the overbearing atmosphere of western political censorship isn't as strong.
Parler is currently litigating with Amazon for the arbitrary cancellation of its hosting agreement, pointing out a provision in the contract between the two companies that mandated a 30-day warning before any termination of service.
A message from conservative commentator Dan Bongino, an investor in the free speech platform, is featured on Parler's temporary web page.
As Parler remains defunct, free speech platform Gab remains fully operational and has incurred record-setting growth in the last several weeks. Gab's hosting and server infrastructure is all internally owned and managed, providing immunity to deplatforming attempts on the part of Big Tech.
---
Follow me on Twitter @Wildman_AZ, on Parler @Moorhead, and on Gab @WildmanAZ.