Roseanne Barr Hammers #HamasCaucus
A popular comedian acknowledged the fact that the United States Congress now consists of Hamas empathizers.
"Roseanne Barr claims "we have Hamas in Congress" in reference to the congressional freshman class of 2019, which includes anti-Israel congresswomen Rashida Tlaib and Ilhan Omar," according to Breitbart.
In the interview with Tel Aviv, Barr stated that "the Democratic Party will eventually move to [being] pro-BDS." BDS – Boycott, Divestment, and Sanctions – is a global campaign that calls for the boycott of Israel. Barr associates that members of the Democratic party have become outspoken against Israel and are becoming anti-semitic.
Trending: Leftist Thug Targets Roger Stone's Handicapped Wife for Vicious Attack in Own Neighborhood
Barr explains BDS further, "BDS is another incarnation of Jew-hating. It's a boycott of Jewish business worldwide. Nobody knows that because they think it's about the 'occupation,' which doesn't exist of course."
take our poll - story continues below
Completing this poll grants you access to Big League Politics updates free of charge. You may opt out at anytime. You also agree to this site's Privacy Policy and Terms of Use.
The comedian pushed the notion that BDS calls for the boycott of not only Israeli companies but also companies that have any sort of "dealings with Israel". Because BDS targets all supporters of Israel, Barr compares them to Nazi Germany, "so it's a Nazi boycott on Jewish businesses in shorthand."
Fed up with the anti-semitism coming from the Democrats, Barr states, "You can barely make people listen to that because they're so anti-Semitic, including Jews in America on the left. They're complete anti-Semites."
Roseanne Barr expressed her continued support for Israel on Monday, giving a speech to over 500 Israelis "in Tel Aviv organized by the Tel Aviv International Salon in conjunction with the Times of Israel." The speech consisted of Barr explaining her time being "BDSed by ABC" claiming she was boycotted for her beliefs.
Parler CEO John Matze Forced to Flee Home Under Deluge of Left-Wing Terror Threats
Matze is suing Amazon for deplatforming Parler.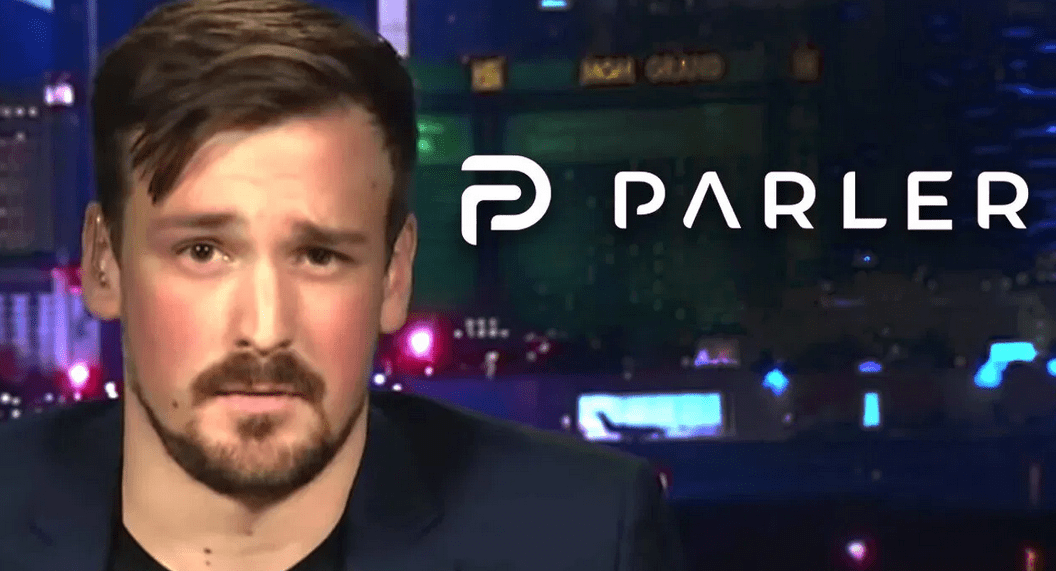 Parler CEO John Matze has been forced to flee his home and go into hiding after receiving an onslaught of left-wing death threats. Parler, a free speech social media platform, has been temporarily shut down in an extensive deplatforming campaign. Amazon promptly cut Parler's access to its Web Services after the US Capitol riot earlier this month, cherry-picking examples of content that violate Parler's terms of service and claiming the platform is being used for violent purposes.
Matze made the frank admission in a court filing for Parler's lawsuit against Amazon, requesting that the court keep any disclosures about his personal life and location secret. Parler is currently suing Amazon in federal court for its immediate revocation of Parler's hosting agreement, arguing that Amazon agreed to provide 30 days notice before any potential termination of Parler's hosting, pursuant to the party's original agreement.
Matze reveals that he's been forced to leave his home and go into hiding with his family, citing Amazon Web Services' "vilification" of his company.
take our poll - story continues below
Completing this poll grants you access to Big League Politics updates free of charge. You may opt out at anytime. You also agree to this site's Privacy Policy and Terms of Use.
Employees of Amazon have allegedly been threatened and harassed as well for shutting down Parler. The court filing in favor of redaction references these threats in requesting the court provide redaction of personal information to both sides.
"Both sides of this dispute have shown that their employees have suffered real harassment and threats—including, on both sides, death threats—owing to the charged nature of this litigation.
Parler therefore agrees with AWS that safety and security concerns justify the limited sealings requested here," Parler requests in the Amazon lawsuit.
Parler's administrators are still seeking to return the free speech social media platform to full operation, although it could take weeks to bring it back online. They may have learned a lesson about the futility of contracting hosting services with a Big Tech monopoly such as Amazon.
---
Follow me on Twitter @Wildman_AZ, on Parler @Moorhead, and on Gab @WildmanAZ.