Santa Cruz County Cop Killer Was a Committed Anti-Police Ideologue
Carrillo wanted to kill police officers.
A California man arrested in the killing of a Santa Cruz County Sheriff's Deputy appears to have been a committed anti-police ideologue swept up into the national paranoia targeting law enforcement.
Steven Carillo, 32, was arrested for the killing of 32-year old Sgt. Damon Gutzwiller over the weekend. Carillo, a sergeant in the Air Force, became the subject of a police investigation when a community member in Ben Lomond, California, called 911 to report his presence in the community in a white van filled with both guns and explosive devices.
Law enforcement followed Carillo to his home, where the Air Force staff sergeant opened fire upon three police officers and detonated improvised explosives. At least two other officers were injured, with one California Highway Patrol Officer being shot in the hand.
Trending: Leftist Thug Targets Roger Stone's Handicapped Wife for Vicious Attack in Own Neighborhood
Carillo was foiled in his plans to escape, but spoke openly of his motivations in opening fire on the police when he was being arrested. Video footage of his arrest detailed Carillo breaking down his anti-law enforcement manifesto.
take our poll - story continues below
Completing this poll grants you access to Big League Politics updates free of charge. You may opt out at anytime. You also agree to this site's Privacy Policy and Terms of Use.
"This is what I came here to fight. I'm sick of these goddamn police." The disturbed man goes on to mention "use of force."
Research into Carillo's Facebook profile shows that the man subscribed to a left-libertarian, condemning "racist whites" and frequently ranting of his opposition to what he perceived as police abuses.
The FBI is currently investigating the possibility of Carillo's involvement in the shooting murder of Federal Protective Services Officer Dave Patrick Underwood in Oakland. Underwood was killed on May 29th.
Parler CEO John Matze Forced to Flee Home Under Deluge of Left-Wing Terror Threats
Matze is suing Amazon for deplatforming Parler.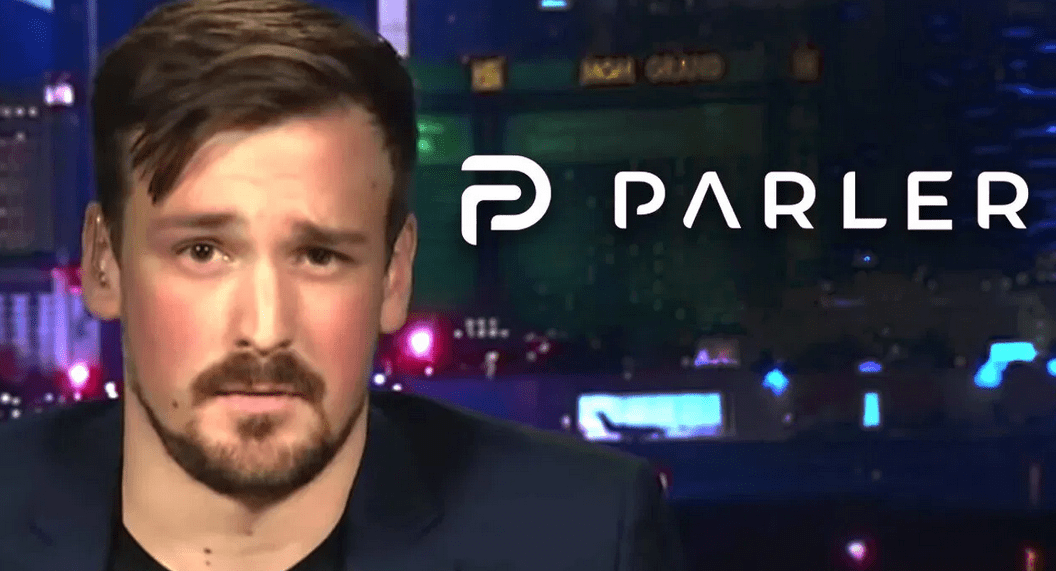 Parler CEO John Matze has been forced to flee his home and go into hiding after receiving an onslaught of left-wing death threats. Parler, a free speech social media platform, has been temporarily shut down in an extensive deplatforming campaign. Amazon promptly cut Parler's access to its Web Services after the US Capitol riot earlier this month, cherry-picking examples of content that violate Parler's terms of service and claiming the platform is being used for violent purposes.
Matze made the frank admission in a court filing for Parler's lawsuit against Amazon, requesting that the court keep any disclosures about his personal life and location secret. Parler is currently suing Amazon in federal court for its immediate revocation of Parler's hosting agreement, arguing that Amazon agreed to provide 30 days notice before any potential termination of Parler's hosting, pursuant to the party's original agreement.
Matze reveals that he's been forced to leave his home and go into hiding with his family, citing Amazon Web Services' "vilification" of his company.
take our poll - story continues below
Completing this poll grants you access to Big League Politics updates free of charge. You may opt out at anytime. You also agree to this site's Privacy Policy and Terms of Use.
Employees of Amazon have allegedly been threatened and harassed as well for shutting down Parler. The court filing in favor of redaction references these threats in requesting the court provide redaction of personal information to both sides.
"Both sides of this dispute have shown that their employees have suffered real harassment and threats—including, on both sides, death threats—owing to the charged nature of this litigation.
Parler therefore agrees with AWS that safety and security concerns justify the limited sealings requested here," Parler requests in the Amazon lawsuit.
Parler's administrators are still seeking to return the free speech social media platform to full operation, although it could take weeks to bring it back online. They may have learned a lesson about the futility of contracting hosting services with a Big Tech monopoly such as Amazon.
---
Follow me on Twitter @Wildman_AZ, on Parler @Moorhead, and on Gab @WildmanAZ.