Silent Pro-Life Protesters Forced to Leave Campus Pro-Abortion Speech
A group of silent pro-lifers were mandated to leave a pro-abortion speech given by Planned Parenthood's CEO, at their university.
Students for Life of America reported an incident at University of California, Los Angeles where pro-lifers were forced to leave a speech given my Planned Parenthood CEO, Dr. Leana Wen. The event was put on at the David Geffen School of Medicine entitled, "The Role of Advocacy in the Medical Profession".
While many pro-life members had aspirations to attend the speech, including representatives from Silent No More (a group of those who regret their abortions), Catherine Contreras of Vox Vitae gave her account of what happened on January 31st, according to the SFLA blog:
Trending: Leftist Thug Targets Roger Stone's Handicapped Wife for Vicious Attack in Own Neighborhood

"There were at least 9 security officers or security staff on hand. What struck the most was the stark contrast between Kristan's [SFLA president] talk vs Wen's talk. At Lies Feminists Tell, protesters had drums, were yelling, etc., and were never asked to leave. They remained outside banging their instruments the whole time. At Wen's talk, these three women were silently protesting while she was speaking. When security (law or UCLA, undistinguished) saw they had posters, they were asked to move aside and told they were not allowed to go past a certain point and security threatened to call the police if they did not leave. The UCLA staffer did not even allow the women to go through the elevator to get to their car in the parking garage. They were forced to go through the parking garage entrance, which was unsafe."
take our poll - story continues below
Completing this poll grants you access to Big League Politics updates free of charge. You may opt out at anytime. You also agree to this site's Privacy Policy and Terms of Use.
This shocking event was unfortunately not the first time something to this magnitude happened to members of Students for Life. In 2018 leaders of SFLA at Penn State were forbidden from attending a public campus speech given by then president of Planned Parenthood, Cecile Richards.
Parler CEO John Matze Forced to Flee Home Under Deluge of Left-Wing Terror Threats
Matze is suing Amazon for deplatforming Parler.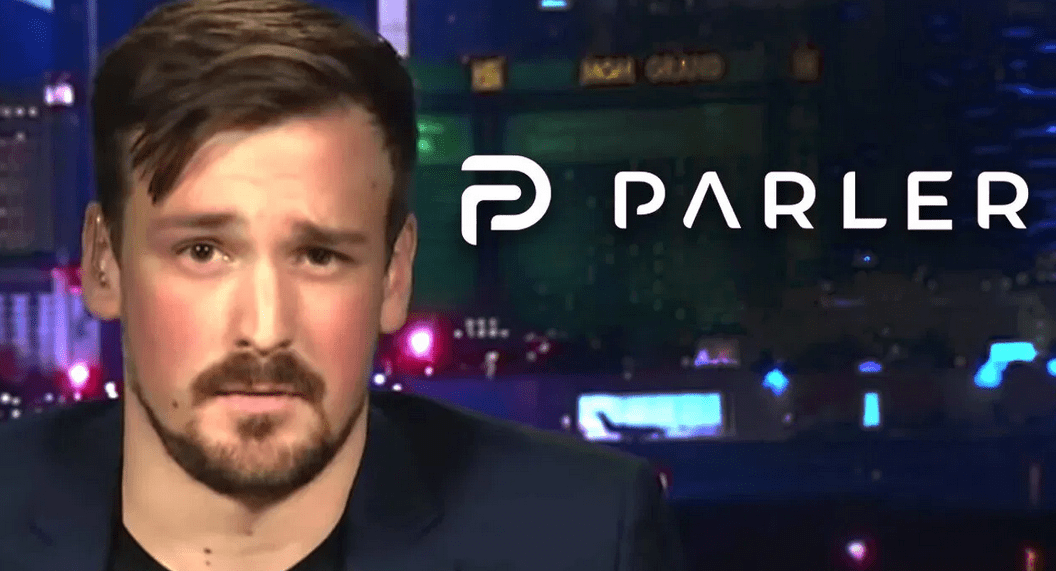 Parler CEO John Matze has been forced to flee his home and go into hiding after receiving an onslaught of left-wing death threats. Parler, a free speech social media platform, has been temporarily shut down in an extensive deplatforming campaign. Amazon promptly cut Parler's access to its Web Services after the US Capitol riot earlier this month, cherry-picking examples of content that violate Parler's terms of service and claiming the platform is being used for violent purposes.
Matze made the frank admission in a court filing for Parler's lawsuit against Amazon, requesting that the court keep any disclosures about his personal life and location secret. Parler is currently suing Amazon in federal court for its immediate revocation of Parler's hosting agreement, arguing that Amazon agreed to provide 30 days notice before any potential termination of Parler's hosting, pursuant to the party's original agreement.
Matze reveals that he's been forced to leave his home and go into hiding with his family, citing Amazon Web Services' "vilification" of his company.
take our poll - story continues below
Completing this poll grants you access to Big League Politics updates free of charge. You may opt out at anytime. You also agree to this site's Privacy Policy and Terms of Use.
Employees of Amazon have allegedly been threatened and harassed as well for shutting down Parler. The court filing in favor of redaction references these threats in requesting the court provide redaction of personal information to both sides.
"Both sides of this dispute have shown that their employees have suffered real harassment and threats—including, on both sides, death threats—owing to the charged nature of this litigation.
Parler therefore agrees with AWS that safety and security concerns justify the limited sealings requested here," Parler requests in the Amazon lawsuit.
Parler's administrators are still seeking to return the free speech social media platform to full operation, although it could take weeks to bring it back online. They may have learned a lesson about the futility of contracting hosting services with a Big Tech monopoly such as Amazon.
---
Follow me on Twitter @Wildman_AZ, on Parler @Moorhead, and on Gab @WildmanAZ.