Tanker Truck Driver Beaten By Rioters, Then Arrested After Driving Through Crowd of Minneapolis Highway Rioters
No one was seriously hurt.
A truck driver who drove through a blockade of rioters on Minneapolis' 35W bridge has been arrested Sunday, even though no one appears to have been seriously injured.
The man proceeded to the blockade where rioters were physically blocking the way, stopping when it became apparent he couldn't proceed without colliding with them.
Rioters can be seen congregating around the man's truck. Some throw projectiles at the cab, and as the crowd surrounding the truck cab grows larger, the driver slowly accelerates. It's entirely plausible that he feared for his life as a crowd of riotous protestors that numbered in the thousands surrounded him.
Trending: Democrats Move to Ban Trump Supporters From Joining the Military and Holding Federal Jobs
Several rioters can be seen getting onto the cab and the storage tank attached to the truck, with one man appearing to block the driver's field of vision and possibly striking the windshield of the cab.
And here's a truck driver dragged out of his vehicle and beaten by a rampaging mob. Are these "white supremacists"? If so, white supremacy sure looks different than I expected!

take our poll - story continues below

Completing this poll grants you access to Big League Politics updates free of charge. You may opt out at anytime. You also agree to this site's Privacy Policy and Terms of Use.

— Matt Walsh (@MattWalshBlog) June 1, 2020
DPS Commissioner John Harrington estimates that between 5,000 and 6,000 rioters were on the bridge blocking traffic at the time that the truck drove through.
The state law enforcement agency later confirmed that they've arrested the man who was driving the truck, but none of the protestors actively attacking his vehicle appear to have been arrested as of Sunday night. The crowd was later dispersed from the highway through the use of teargas.
Claims from the rioters emerged on Twitter alleging that the truck driver killed or hurt people through his approach on the 35W highway, but authorities maintained that no one had been seriously injured in the incident Sunday night.
Watch the dramatic situation here:
Parler CEO John Matze Forced to Flee Home Under Deluge of Left-Wing Terror Threats
Matze is suing Amazon for deplatforming Parler.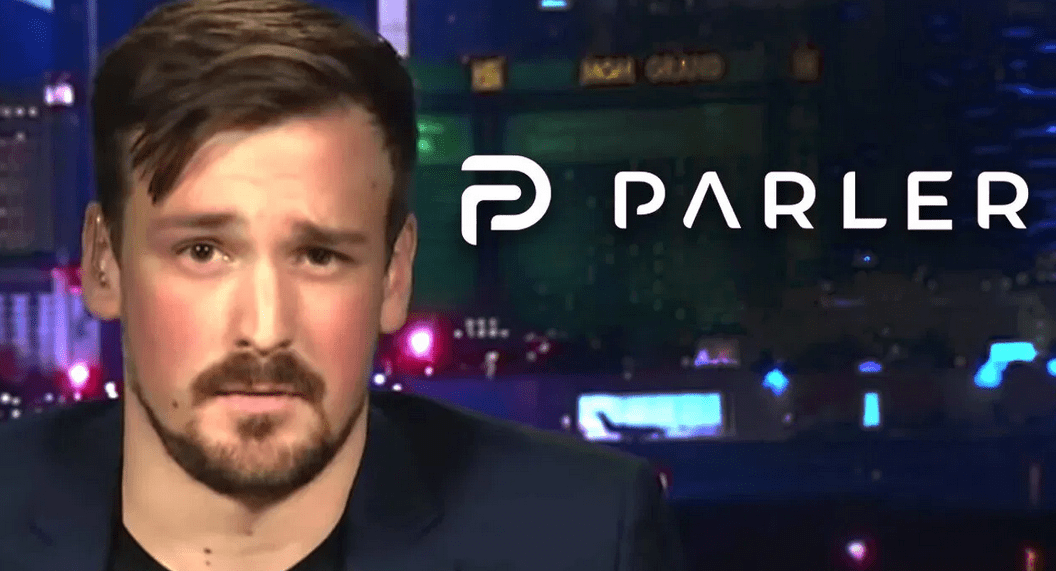 Parler CEO John Matze has been forced to flee his home and go into hiding after receiving an onslaught of left-wing death threats. Parler, a free speech social media platform, has been temporarily shut down in an extensive deplatforming campaign. Amazon promptly cut Parler's access to its Web Services after the US Capitol riot earlier this month, cherry-picking examples of content that violate Parler's terms of service and claiming the platform is being used for violent purposes.
Matze made the frank admission in a court filing for Parler's lawsuit against Amazon, requesting that the court keep any disclosures about his personal life and location secret. Parler is currently suing Amazon in federal court for its immediate revocation of Parler's hosting agreement, arguing that Amazon agreed to provide 30 days notice before any potential termination of Parler's hosting, pursuant to the party's original agreement.
Matze reveals that he's been forced to leave his home and go into hiding with his family, citing Amazon Web Services' "vilification" of his company.
take our poll - story continues below
Completing this poll grants you access to Big League Politics updates free of charge. You may opt out at anytime. You also agree to this site's Privacy Policy and Terms of Use.
Employees of Amazon have allegedly been threatened and harassed as well for shutting down Parler. The court filing in favor of redaction references these threats in requesting the court provide redaction of personal information to both sides.
"Both sides of this dispute have shown that their employees have suffered real harassment and threats—including, on both sides, death threats—owing to the charged nature of this litigation.
Parler therefore agrees with AWS that safety and security concerns justify the limited sealings requested here," Parler requests in the Amazon lawsuit.
Parler's administrators are still seeking to return the free speech social media platform to full operation, although it could take weeks to bring it back online. They may have learned a lesson about the futility of contracting hosting services with a Big Tech monopoly such as Amazon.
---
Follow me on Twitter @Wildman_AZ, on Parler @Moorhead, and on Gab @WildmanAZ.