Truck Repeatedly Rammed Into Building of Dallas Fox Affiliate
A Dallas man has been arrested after repeatedly ramming his truck into the office of the Fox 4, the local Fox News affiliate on Wednesday.
Michael Chadwick Fry, 34, repeatedly rammed his Dodge Ram pickup into a side wall of the building on North Griffin Street around 6 a.m, according to the station. "He then got out and started ranting."
The man may have been angry at Fox for their perceived right-leaning coverage.
Trending: Democrats Move to Ban Trump Supporters From Joining the Military and Holding Federal Jobs
"Originally when he was in the bed of the truck he was yelling out 'High treason! High treason!' said Brandon Todd, a reporter at the station. "As he got over to the window, he was trying to explain something that involved the Denton County Sheriff's Department. He is claiming that someone tried to kill him and ended up hitting a relative of his and so he was wanting justice, I think. But also at some point, he was saying, 'And they're coming for me. They're coming after me trying to kill me.'"
take our poll - story continues below
Completing this poll grants you access to Big League Politics updates free of charge. You may opt out at anytime. You also agree to this site's Privacy Policy and Terms of Use.
As police arrived, they surrounded Fry and ordered him to surrender. He reportedly pulled a cell phone out of his pocket, causing a brief scare among officers. He also left an orange duffel bag at the scene, which the Dallas Police called a bomb squad to investigate.
"So our bomb squad was called out to check it out and make sure that there was nothing suspicious there," said Officer Debra Webb. "So they cleared the bag. They checked his truck to make sure there was nothing in there. Then, they checked around the building to make sure there was nothing secondary around the building and they didn't find anything."
Fry faces charges of felony criminal mischief, adding to a lengthy rap sheet which includes arrests for assault, disorderly conduct, public intoxication and driving while intoxicated in the same county.
Parler CEO John Matze Forced to Flee Home Under Deluge of Left-Wing Terror Threats
Matze is suing Amazon for deplatforming Parler.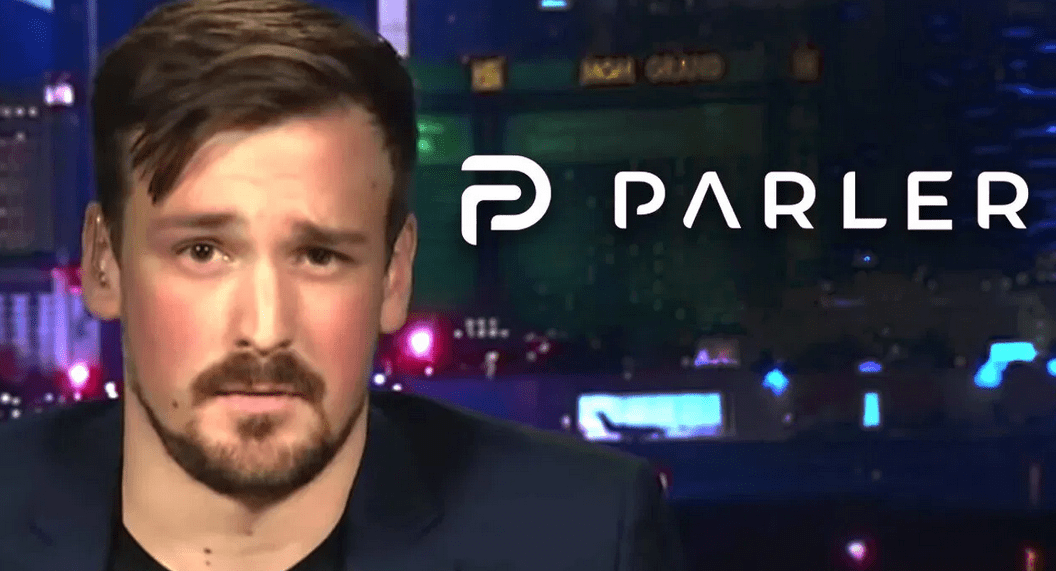 Parler CEO John Matze has been forced to flee his home and go into hiding after receiving an onslaught of left-wing death threats. Parler, a free speech social media platform, has been temporarily shut down in an extensive deplatforming campaign. Amazon promptly cut Parler's access to its Web Services after the US Capitol riot earlier this month, cherry-picking examples of content that violate Parler's terms of service and claiming the platform is being used for violent purposes.
Matze made the frank admission in a court filing for Parler's lawsuit against Amazon, requesting that the court keep any disclosures about his personal life and location secret. Parler is currently suing Amazon in federal court for its immediate revocation of Parler's hosting agreement, arguing that Amazon agreed to provide 30 days notice before any potential termination of Parler's hosting, pursuant to the party's original agreement.
Matze reveals that he's been forced to leave his home and go into hiding with his family, citing Amazon Web Services' "vilification" of his company.
take our poll - story continues below
Completing this poll grants you access to Big League Politics updates free of charge. You may opt out at anytime. You also agree to this site's Privacy Policy and Terms of Use.
Employees of Amazon have allegedly been threatened and harassed as well for shutting down Parler. The court filing in favor of redaction references these threats in requesting the court provide redaction of personal information to both sides.
"Both sides of this dispute have shown that their employees have suffered real harassment and threats—including, on both sides, death threats—owing to the charged nature of this litigation.
Parler therefore agrees with AWS that safety and security concerns justify the limited sealings requested here," Parler requests in the Amazon lawsuit.
Parler's administrators are still seeking to return the free speech social media platform to full operation, although it could take weeks to bring it back online. They may have learned a lesson about the futility of contracting hosting services with a Big Tech monopoly such as Amazon.
---
Follow me on Twitter @Wildman_AZ, on Parler @Moorhead, and on Gab @WildmanAZ.