Twitter Shock: Chelsea Handler insults Sen. Lindsey Graham in obscene Tweet
Leftwing comedienne Chelsea Handler went there in an over-the-top Tweet about Sen. Lindsey O. Graham (R.-S.C.), who has been working with the White House to resolve the national impasse on immigration policy and the 800,000 young illegal aliens President Barack Obama granted a temporary amnesty from prosecution.
Holy, fuck fuck. I just the video of trumps bipartisan "meeting" yesterday. Hey, @LindseyGrahamSC what kind of dick sucking video do they have on you for you 2 be acting like this? Wouldn't coming out be more honorable?

— Chelsea Handler (@chelseahandler) January 11, 2018
Trending: Ex-Soviet Leader Gorbachev: US Capitol Riot "Planned in Advance, And It Is Clear by Whom"
Her post comes in response to Trump's public meeting with lawmakers on Tuesday to discuss immigration reform, which Graham tweeted about attending, calling it the "most fascinating meeting I've been involved with in twenty plus years in politics. I very much appreciate @POTUS @realDonaldTrump attitude, demeanor, and desire to get something done that will make our nation more secure – while being fair to the #Dreamers."
Graham, who has never been married, has previously denied that that he is gay.
take our poll - story continues below
Completing this poll grants you access to Big League Politics updates free of charge. You may opt out at anytime. You also agree to this site's Privacy Policy and Terms of Use.
These are some of the Tweets the senator sent:
President @realDonaldTrump has the right attitude.

Now it is up to all of us in Congress to come up with a proposal that gets the job done.

— Lindsey Graham (@LindseyGrahamSC) January 9, 2018
Also, glad to hear the President say he will stand up to the immigration demagogues who have no viable plan. and live in an echo chamber world.

— Lindsey Graham (@LindseyGrahamSC) January 10, 2018
Variety also pointed out:
Throughout the last year, Handler has been a vocal critic of Donald Trump and his administration, both online and on her Netflix show "Chelsea." She has not yet responded to criticism about Wednesday's tweet, and her representatives did not immediately respond to request for comment.
Conservative Twitter was outraged.
So do LGBTQ groups really care about demeaning language or do they only raise the issue to make political points? LGBTQ groups silent after Chelsea Handler's homophobic tweet to Lindsey Graham https://t.co/x9mWk6n4Ok

— John R Lott Jr. (@JohnRLottJr) January 11, 2018
Chelsea Handler Asks Lindsey Graham if There's a Video of Him 'Sucking D*ck' – Encourages… https://t.co/Lm4u1Fn1y5 pic.twitter.com/AcxE4Yf4b7

— Chuck Woolery (@chuckwoolery) January 11, 2018
Double standard much? => Twitter Does Nothing After Chelsea Handler Slut Shames Lindsey Graham https://t.co/CoOLQZiE7f pic.twitter.com/uUP7dhVls2

— Steven Crowder (@scrowder) January 11, 2018
Parler CEO John Matze Forced to Flee Home Under Deluge of Left-Wing Terror Threats
Matze is suing Amazon for deplatforming Parler.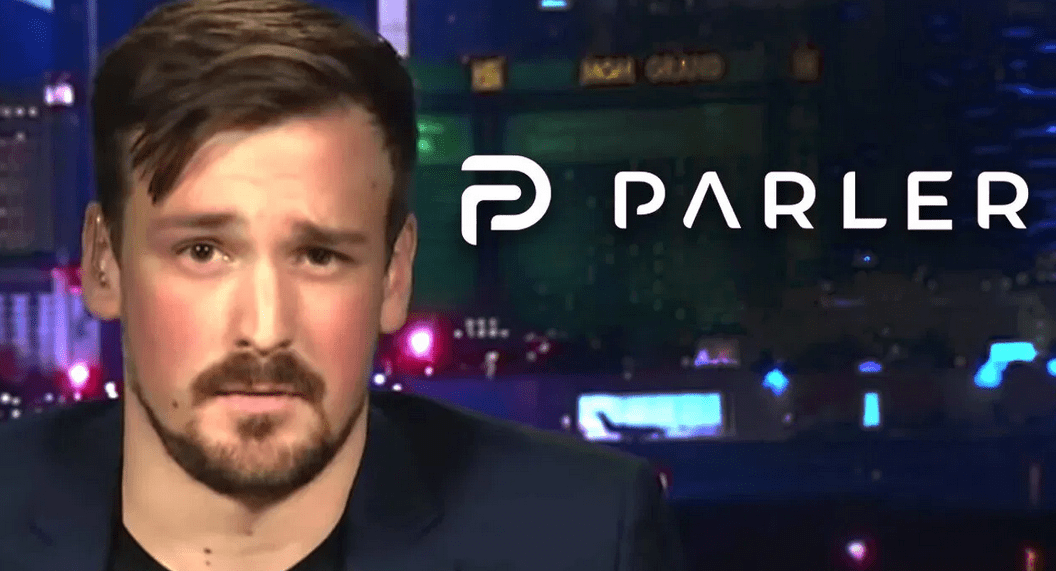 Parler CEO John Matze has been forced to flee his home and go into hiding after receiving an onslaught of left-wing death threats. Parler, a free speech social media platform, has been temporarily shut down in an extensive deplatforming campaign. Amazon promptly cut Parler's access to its Web Services after the US Capitol riot earlier this month, cherry-picking examples of content that violate Parler's terms of service and claiming the platform is being used for violent purposes.
Matze made the frank admission in a court filing for Parler's lawsuit against Amazon, requesting that the court keep any disclosures about his personal life and location secret. Parler is currently suing Amazon in federal court for its immediate revocation of Parler's hosting agreement, arguing that Amazon agreed to provide 30 days notice before any potential termination of Parler's hosting, pursuant to the party's original agreement.
Matze reveals that he's been forced to leave his home and go into hiding with his family, citing Amazon Web Services' "vilification" of his company.
take our poll - story continues below
Completing this poll grants you access to Big League Politics updates free of charge. You may opt out at anytime. You also agree to this site's Privacy Policy and Terms of Use.
Employees of Amazon have allegedly been threatened and harassed as well for shutting down Parler. The court filing in favor of redaction references these threats in requesting the court provide redaction of personal information to both sides.
"Both sides of this dispute have shown that their employees have suffered real harassment and threats—including, on both sides, death threats—owing to the charged nature of this litigation.
Parler therefore agrees with AWS that safety and security concerns justify the limited sealings requested here," Parler requests in the Amazon lawsuit.
Parler's administrators are still seeking to return the free speech social media platform to full operation, although it could take weeks to bring it back online. They may have learned a lesson about the futility of contracting hosting services with a Big Tech monopoly such as Amazon.
---
Follow me on Twitter @Wildman_AZ, on Parler @Moorhead, and on Gab @WildmanAZ.