UPDATE: Three Arrested in Suspected Arson of YAL Member's Dorm Room
The trio faces serious jail time if convicted.
Three people have been arrested in connection with the suspected arson of a dorm room at Tulane University belonging to a student who is a member of Young Americans for Liberty (YAL).
"Robert Money, 21; David Shelton, 20; and Naima Okami, 20, face counts of aggravated arson, said Blake Arcuri, general counsel of the Orleans Parish Sheriff's Office, which runs the jail," according to The New Orleans Advocate.
The student, Peyton Lofton, and his group, YAL, suspect that the alleged arson was politically motivated. Lofton has been doxed online by leftist radicals prior to the attack, a common tactic used by groups like Antifa.
Trending: Leftist Thug Targets Roger Stone's Handicapped Wife for Vicious Attack in Own Neighborhood
Lofton was reportedly not in the room when incident occurred, but his roommate Jackson Arnold was present.
take our poll - story continues below
Completing this poll grants you access to Big League Politics updates free of charge. You may opt out at anytime. You also agree to this site's Privacy Policy and Terms of Use.
"The fire alarm went off, I was in my room, I opened my door, and the sign on the front of my door was on fire," Arnold told Breitbart. "So I blew [the fire] out and then left the building with everyone else."
"One week before the arson took place, Lofton said that signs began to appear on Tulane's campus revealing the names of students involved with the school's YAL group and accusing them of being 'racist, misogynistic and intolerant' individuals who make 'offensive jokes,'" the Breitbart report said.
The trio of suspected arsonists was arrested by the Tulane University campus police.
"Louisiana law defines aggravated arson as intentionally setting a fire where it is foreseeable that human life will be endangered. It can carry between six and 20 years in prison upon conviction," according to The Advocate report.
Tulane's Director of Public Relations Michael Strecker said that the universities investigation into the matter is ongoing.
---
Follow Peter D'Abrosca on Twitter: @pdabrosca
Like Peter D'Abrosca on Facebook: facebook.com/peterdabrosca
Preorder Peter D'Abrosca's Book: "Enemies: The Press vs. The American People"
Parler CEO John Matze Forced to Flee Home Under Deluge of Left-Wing Terror Threats
Matze is suing Amazon for deplatforming Parler.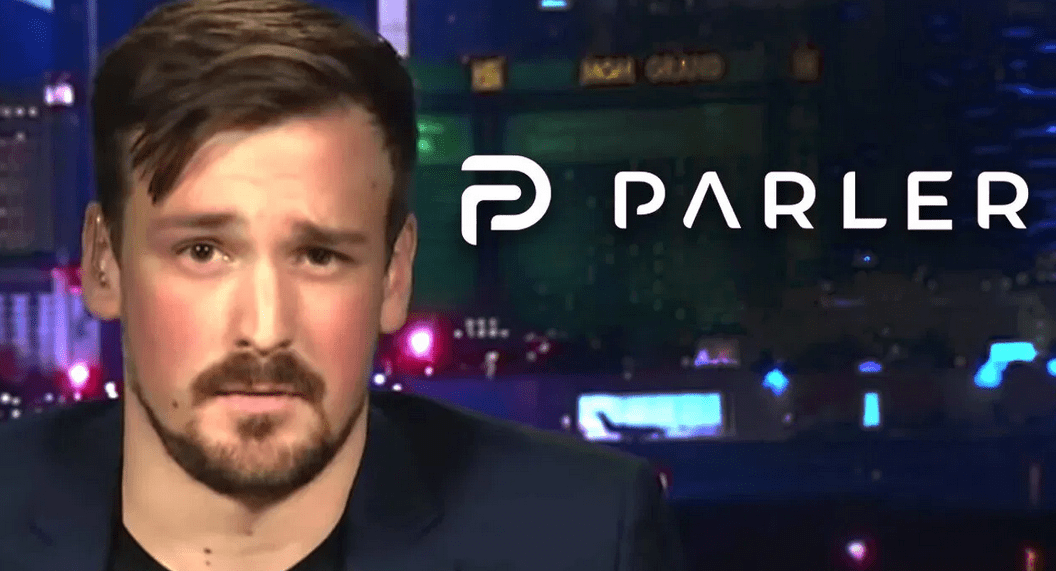 Parler CEO John Matze has been forced to flee his home and go into hiding after receiving an onslaught of left-wing death threats. Parler, a free speech social media platform, has been temporarily shut down in an extensive deplatforming campaign. Amazon promptly cut Parler's access to its Web Services after the US Capitol riot earlier this month, cherry-picking examples of content that violate Parler's terms of service and claiming the platform is being used for violent purposes.
Matze made the frank admission in a court filing for Parler's lawsuit against Amazon, requesting that the court keep any disclosures about his personal life and location secret. Parler is currently suing Amazon in federal court for its immediate revocation of Parler's hosting agreement, arguing that Amazon agreed to provide 30 days notice before any potential termination of Parler's hosting, pursuant to the party's original agreement.
Matze reveals that he's been forced to leave his home and go into hiding with his family, citing Amazon Web Services' "vilification" of his company.
take our poll - story continues below
Completing this poll grants you access to Big League Politics updates free of charge. You may opt out at anytime. You also agree to this site's Privacy Policy and Terms of Use.
Employees of Amazon have allegedly been threatened and harassed as well for shutting down Parler. The court filing in favor of redaction references these threats in requesting the court provide redaction of personal information to both sides.
"Both sides of this dispute have shown that their employees have suffered real harassment and threats—including, on both sides, death threats—owing to the charged nature of this litigation.
Parler therefore agrees with AWS that safety and security concerns justify the limited sealings requested here," Parler requests in the Amazon lawsuit.
Parler's administrators are still seeking to return the free speech social media platform to full operation, although it could take weeks to bring it back online. They may have learned a lesson about the futility of contracting hosting services with a Big Tech monopoly such as Amazon.
---
Follow me on Twitter @Wildman_AZ, on Parler @Moorhead, and on Gab @WildmanAZ.