VIDEO: ANTIFA Terrorists Caught Throwing Concrete Yet Again at Protesters During Weekend Rampage in Portland
ANTIFA has become America's most threatening domestic terror group.
The domestic terrorists of ANTIFA once again laid waste to the city of Portland this past weekend, as they committed extremist violence in an attempt to stop a lawful march from a group of patriotic Americans on Saturday.
One video shows that ANTIFA terrorists were breaking up concrete blocks to throw at buses filled with right-wingers:
????CONCERNING ???? We caught Antifa smuggling concrete slabs within a black case then breaking up the slab & using it to throw at buses carrying right wingers stuck in traffic. This is further evidence of their pre-meditated violence & criminal activity in Portland @realDonaldTrump pic.twitter.com/ENgYiQ10VG

— Elijah Schaffer S.O. (@ElijahSchaffer) August 19, 2019
Trending: Democrats Move to Ban Trump Supporters From Joining the Military and Holding Federal Jobs
At a previous display in Portland from June, ANTIFA terrorists threw milkshakes likely containing quick-dry concrete at journalist Andy Ngo. He suffered a brain bleed as a result of the vicious attack.
First skirmish I've seen. Didn't see how this started, but @MrAndyNgo got roughed up. pic.twitter.com/hDkfQchRhG

take our poll - story continues below

Completing this poll grants you access to Big League Politics updates free of charge. You may opt out at anytime. You also agree to this site's Privacy Policy and Terms of Use.

— Jim Ryan (@Jimryan015) June 29, 2019
Police have received information that some of the milkshakes thrown today during the demonstration contained quick-drying cement. We are encouraging anyone hit with a substance today to report it to police.

— Portland Police (@PortlandPolice) June 29, 2019
Other instances of terrorist violence, including an ANTIFA activist attacking patriots with a hammer and racist threats being lobbed at police, were caught on video and posted on Twitter from Saturday:
Domestic terrorist group Antifa attacking random people in Portland 8.17.19 pic.twitter.com/FfrIIcMIAt

— Tara LaRosa (@TaraLaRosa) August 18, 2019
A large antifa mob chase & attack a man & a young girl who got separated from the others. No police. #PortlandProtests pic.twitter.com/erceCRVnad

— Andy Ngo (@MrAndyNgo) August 17, 2019
Antifa attacks people on a bus. They try to pull them out and hit them with a hammer. #PortlandProtests pic.twitter.com/JSkCE1Vrcy

— Andy Ngo (@MrAndyNgo) August 17, 2019
Antifa taunting a black Portland police officer, calling him "Uncle Tom" and a "race traitor"
Please note.. these horrible people call themselves anti fascists…

Via @TPostMillennial#PortlandProtest pic.twitter.com/qpR0lVdCPW

— David Shapira (@David_shapira) August 18, 2019
Middle-age man was maced and beaten by an antifa mob. He was knocked unconscious to the ground. His partner or spouse was trying to protect him as mob still surrounded them. No police. #PortlandProtests pic.twitter.com/eAhrMSEKU1

— Andy Ngo (@MrAndyNgo) August 17, 2019
Despite countless instances of violence being caught on video, the leftist Portland Mayor Ted Wheeler took to Twitter to laud the peaceable nature of his ANTIFA partners while applauding law enforcement who largely stood down and let the terrorist violence happen.
In light of the recent mass shootings around the country, we prepared for the worst.

I am relieved that no lives were lost. Weapons were seized quickly. @PortlandPolice did an extraordinary job keeping the peace, protecting life, & responding to violence.

We are very grateful.

— Mayor Ted Wheeler (@tedwheeler) August 18, 2019
Thank you, Portland.

We showed the world our resolve.

I've never seen the region more united and it has truly been humbling.#WeArePortland https://t.co/NVxLFbgGxg

— Mayor Ted Wheeler (@tedwheeler) August 20, 2019
Police can be seen here tucking and running from the domestic terrorists who taunt them every step of the way, in a glimpse into what a Marxist-dominated America will look like:
Portland police appear to be retreating or leaving. #PortlandProtests pic.twitter.com/m6Hc4RngEL

— Andy Ngo (@MrAndyNgo) August 17, 2019
It has come time for President Donald Trump to declare ANTIFA a domestic terrorist group.
Parler CEO John Matze Forced to Flee Home Under Deluge of Left-Wing Terror Threats
Matze is suing Amazon for deplatforming Parler.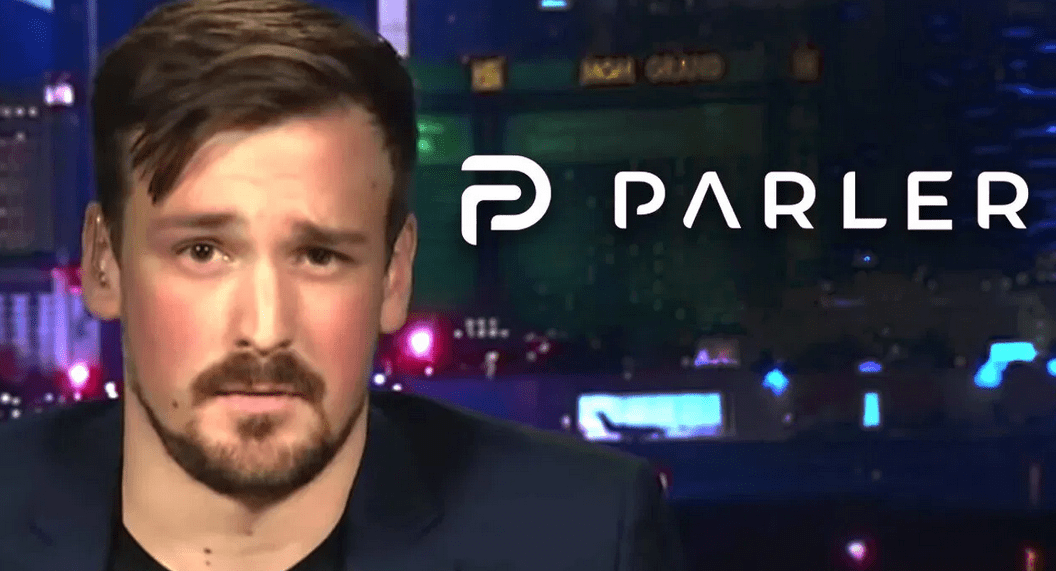 Parler CEO John Matze has been forced to flee his home and go into hiding after receiving an onslaught of left-wing death threats. Parler, a free speech social media platform, has been temporarily shut down in an extensive deplatforming campaign. Amazon promptly cut Parler's access to its Web Services after the US Capitol riot earlier this month, cherry-picking examples of content that violate Parler's terms of service and claiming the platform is being used for violent purposes.
Matze made the frank admission in a court filing for Parler's lawsuit against Amazon, requesting that the court keep any disclosures about his personal life and location secret. Parler is currently suing Amazon in federal court for its immediate revocation of Parler's hosting agreement, arguing that Amazon agreed to provide 30 days notice before any potential termination of Parler's hosting, pursuant to the party's original agreement.
Matze reveals that he's been forced to leave his home and go into hiding with his family, citing Amazon Web Services' "vilification" of his company.
take our poll - story continues below
Completing this poll grants you access to Big League Politics updates free of charge. You may opt out at anytime. You also agree to this site's Privacy Policy and Terms of Use.
Employees of Amazon have allegedly been threatened and harassed as well for shutting down Parler. The court filing in favor of redaction references these threats in requesting the court provide redaction of personal information to both sides.
"Both sides of this dispute have shown that their employees have suffered real harassment and threats—including, on both sides, death threats—owing to the charged nature of this litigation.
Parler therefore agrees with AWS that safety and security concerns justify the limited sealings requested here," Parler requests in the Amazon lawsuit.
Parler's administrators are still seeking to return the free speech social media platform to full operation, although it could take weeks to bring it back online. They may have learned a lesson about the futility of contracting hosting services with a Big Tech monopoly such as Amazon.
---
Follow me on Twitter @Wildman_AZ, on Parler @Moorhead, and on Gab @WildmanAZ.