VIDEO: 'Gun Girl' Says Police Are Searching For Democrat Fanboys Who Assaulted Her At Buttigieg Rally
Police are now searching for the suspects who assaulted Kaitlin Bennett.
Kaitlin Bennett, the Infowars video producer who was recently attacked while providing news coverage at a rally for Democrat presidential candidate Pete Buttigieg, says she has filed a police report against the suspects and police are currently searching for them.
While filming at the Buttigieg event on June 9, two men approached Bennett and her camera man and proceeded to repeatedly make obscene gestures toward her and the camera. On video, the men are seen approaching Bennett from behind and repeatedly waving their middle fingers toward her.
Bennett asked the older man, "Do you usually treat women like that?" He responded by suggesting that Bennett is "sticking that [camera] in my face."
Trending: GOP Establishment Threatens President Trump with Impeachment Unless He Denies Election Fraud
After approaching Bennett, the man then repeatedly warned her "not to get any closer" to him, then approached the camera man and told him to "get that sh*t out of my face, f**k face."
take our poll - story continues below
Completing this poll grants you access to Big League Politics updates free of charge. You may opt out at anytime. You also agree to this site's Privacy Policy and Terms of Use.
At this point, a younger man can be seen approaching Bennett from behind, and appears to touch her other camera man, forcing him to drop his equipment, prompting him to yell, "That's assault!"
The younger man then appears to throw a water bottle at the camera man as the older man invited Bennett to call the police.
At this point an African American man approaches the duo and tells them to "walk it off", finally prompting them to leave the area. Bennett went on to say she had filed a police report about the incident.
I was attending a @PeteButtigieg rally in Iowa when two of his supporters violently attacked my camera crew and I for simply being conservative. I am calling on Mayor Pete to denounce the violence from his supporters so conservatives know they can feel safe at his rallies. pic.twitter.com/waRYnrutwC

— Kaitlin Bennett (@KaitMarieox) June 9, 2019
On June 11, she followed up in another Tweet, informing her followers that the suspects are "Ethan Buhrow and his father Mike." According to Bennett, "Police are currently seeking arrest warrants against them."
She also posted several photos of the younger suspect, Buhrow, with prominent Democrats Sen. Bernie Sanders, Sen. Elizabeth Warren, Sen. Kamala Harris, and Rep. Nancy Pelosi.
In her original video and her tweet posted today, Bennett repeatedly called for Buttigieg and the Democrats photographed with Buhrow to disavow the violent actions allegedly taken by their supporters.
The men that attacked me at a @PeteButtigieg rally were Ethan Buhrow and his father Mike. Police are currently seeking arrest warrants against them. Turns out Ethan is a big fan of the Democrats! When will they disavow this politically motivated attack on conservatives? pic.twitter.com/RzELKpw1lv

— Kaitlin Bennett (@KaitMarieox) June 11, 2019
Parler CEO John Matze Forced to Flee Home Under Deluge of Left-Wing Terror Threats
Matze is suing Amazon for deplatforming Parler.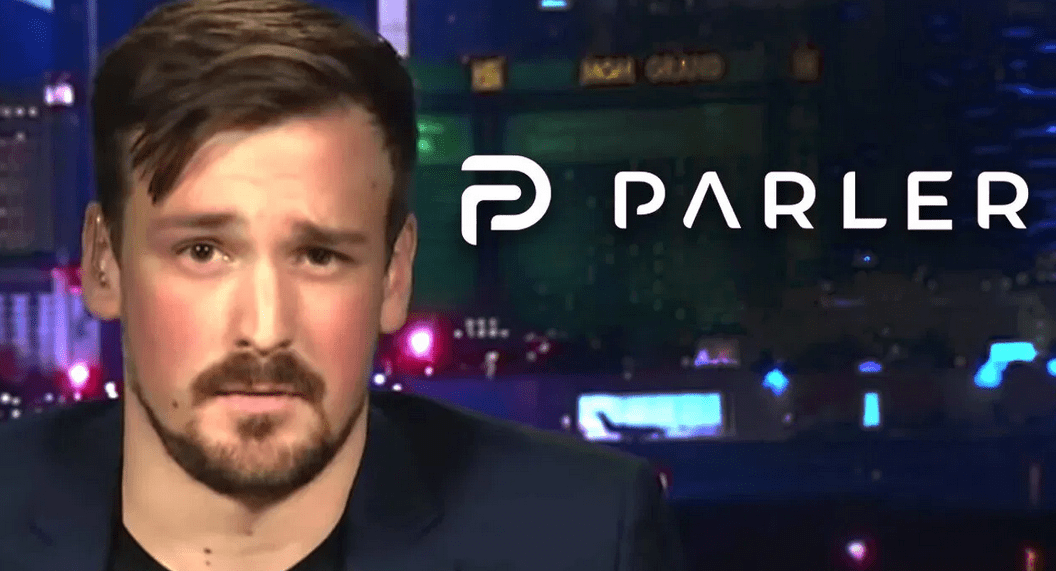 Parler CEO John Matze has been forced to flee his home and go into hiding after receiving an onslaught of left-wing death threats. Parler, a free speech social media platform, has been temporarily shut down in an extensive deplatforming campaign. Amazon promptly cut Parler's access to its Web Services after the US Capitol riot earlier this month, cherry-picking examples of content that violate Parler's terms of service and claiming the platform is being used for violent purposes.
Matze made the frank admission in a court filing for Parler's lawsuit against Amazon, requesting that the court keep any disclosures about his personal life and location secret. Parler is currently suing Amazon in federal court for its immediate revocation of Parler's hosting agreement, arguing that Amazon agreed to provide 30 days notice before any potential termination of Parler's hosting, pursuant to the party's original agreement.
Matze reveals that he's been forced to leave his home and go into hiding with his family, citing Amazon Web Services' "vilification" of his company.
take our poll - story continues below
Completing this poll grants you access to Big League Politics updates free of charge. You may opt out at anytime. You also agree to this site's Privacy Policy and Terms of Use.
Employees of Amazon have allegedly been threatened and harassed as well for shutting down Parler. The court filing in favor of redaction references these threats in requesting the court provide redaction of personal information to both sides.
"Both sides of this dispute have shown that their employees have suffered real harassment and threats—including, on both sides, death threats—owing to the charged nature of this litigation.
Parler therefore agrees with AWS that safety and security concerns justify the limited sealings requested here," Parler requests in the Amazon lawsuit.
Parler's administrators are still seeking to return the free speech social media platform to full operation, although it could take weeks to bring it back online. They may have learned a lesson about the futility of contracting hosting services with a Big Tech monopoly such as Amazon.
---
Follow me on Twitter @Wildman_AZ, on Parler @Moorhead, and on Gab @WildmanAZ.