VIDEO: Political Violence on MAGA Supporters Cheered on by Leftist Twitter Mob
This is a taste of things to come for 2020.
A video of a deranged African-American individual attacking a patriotic group of Donald Trump supporters is receiving a favorable reaction from a leftist hate mob on Twitter.
Anti-white pundit Tariq Nasheed posted the following video, claiming without evidence that Trump supporters were "harassing and antagonizing people" to justify the behavior of a thug's vicious assault of women, minorities and elderly men.
A group of suspected anti-Black racists were in Los Angeles harassing and antagonizing people, while trying to hide their racism behind "MAGA" attire. These are the people who were beating Black women up at Trump rallies. They didn't have that same smoke for a Black MAN tho pic.twitter.com/AqPWx7yDKR

— Tariq Nasheed 🇺🇸 (@tariqnasheed) June 4, 2019
Trending: Democrats Move to Ban Trump Supporters From Joining the Military and Holding Federal Jobs
take our poll - story continues below
Completing this poll grants you access to Big League Politics updates free of charge. You may opt out at anytime. You also agree to this site's Privacy Policy and Terms of Use.
The Twitter mob reacted with glee that the multiracial group of Trump supporters were terrorized by this borderline terrorist.
Mad respect to that brother but I got a couple issues with this video. One, why is he by himself? They could have easily jumped that brother. Second, does he have a weapon? Two fist wouldn't have been enough. Last but not least the camera man sounded Hispanic. We have no friends

— Deondrae Wiggins ???????????? (@draewiggins) June 4, 2019
They didn't want NO parts of that smoke he was giving!✊????✊????✊????✊????

— Kellie Pryor (@Kellie_Pryor) June 4, 2019
We got to stop talkin about it start being about it.

— J Machine (@J_DriverIII) June 4, 2019
That guy is my hero. What's his name? How can we send money to him?

— Corey (@CoreyQwin) June 4, 2019
This is reminiscent of the wave of violent assaults committed by ANTIFA and other domestic terror groups against pro-Trump individuals that occurred around President Trump's inauguration in Jan. 2017.
This was the anti fascism rally. pic.twitter.com/RVLjgQR300

— Tim Carney (@TPCarney) January 20, 2017
Now they're burning Trump shirts pic.twitter.com/M5dnTs7orB

— Igor Bobic (@igorbobic) January 20, 2017
.@POTUS supporter Justin Lee tries to extinguish fire set by anti-Trump protesters. (Photo Credit: @sveinschwab) #Trump45 #Inauguration pic.twitter.com/sQRNZjTO2C

— Fox News (@FoxNews) January 20, 2017
217 arrested after some D.C. protests on Inauguration Day turn violent, police say https://t.co/Znh6v1z5UE pic.twitter.com/HdA9dpCg99

— NBC News (@NBCNews) January 21, 2017
Heading into the contentious election in 2020, the violence and the terrorism from Democrat-aligned forces will likely soar to new heights as the veil comes off of the intolerant, hate-filled Left.
Parler CEO John Matze Forced to Flee Home Under Deluge of Left-Wing Terror Threats
Matze is suing Amazon for deplatforming Parler.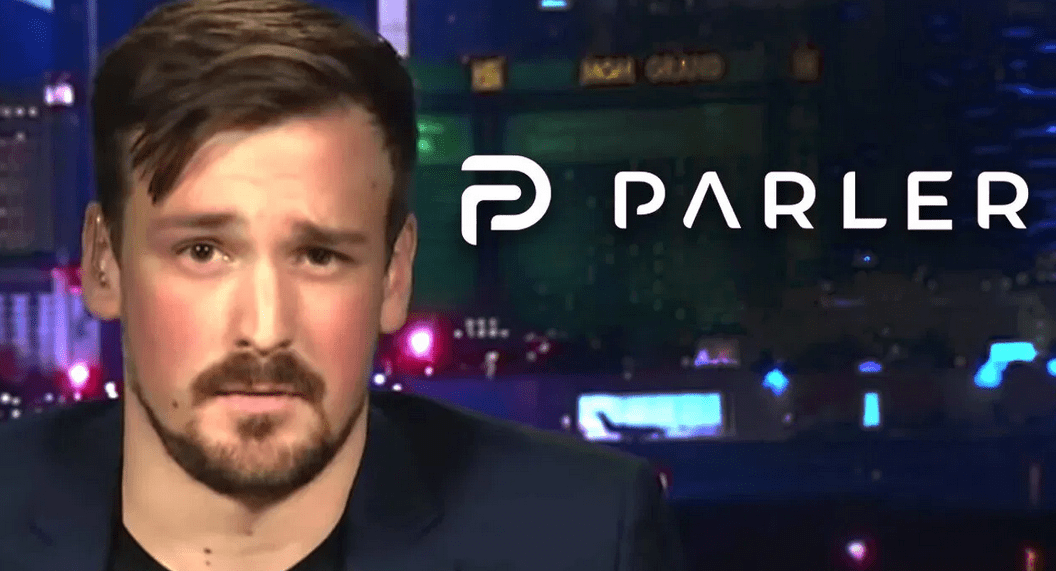 Parler CEO John Matze has been forced to flee his home and go into hiding after receiving an onslaught of left-wing death threats. Parler, a free speech social media platform, has been temporarily shut down in an extensive deplatforming campaign. Amazon promptly cut Parler's access to its Web Services after the US Capitol riot earlier this month, cherry-picking examples of content that violate Parler's terms of service and claiming the platform is being used for violent purposes.
Matze made the frank admission in a court filing for Parler's lawsuit against Amazon, requesting that the court keep any disclosures about his personal life and location secret. Parler is currently suing Amazon in federal court for its immediate revocation of Parler's hosting agreement, arguing that Amazon agreed to provide 30 days notice before any potential termination of Parler's hosting, pursuant to the party's original agreement.
Matze reveals that he's been forced to leave his home and go into hiding with his family, citing Amazon Web Services' "vilification" of his company.
take our poll - story continues below
Completing this poll grants you access to Big League Politics updates free of charge. You may opt out at anytime. You also agree to this site's Privacy Policy and Terms of Use.
Employees of Amazon have allegedly been threatened and harassed as well for shutting down Parler. The court filing in favor of redaction references these threats in requesting the court provide redaction of personal information to both sides.
"Both sides of this dispute have shown that their employees have suffered real harassment and threats—including, on both sides, death threats—owing to the charged nature of this litigation.
Parler therefore agrees with AWS that safety and security concerns justify the limited sealings requested here," Parler requests in the Amazon lawsuit.
Parler's administrators are still seeking to return the free speech social media platform to full operation, although it could take weeks to bring it back online. They may have learned a lesson about the futility of contracting hosting services with a Big Tech monopoly such as Amazon.
---
Follow me on Twitter @Wildman_AZ, on Parler @Moorhead, and on Gab @WildmanAZ.