VIDEO: UNC Antifa Professor Assaults Big League Editor At Statue Tear-Down
CHAPEL HILL — Current University of North Carolina cultural anthropology professor Dwayne Dixon assaulted me, Patrick Howley, editor of Big League Politics, at the Monday night rally on campus grounds that led to the tearing down of the "Silent Sam" statue erected in 1913 to commemorate North Carolinians who died fighting for the Confederacy.
Dixon is a leader of the left-wing Redneck Revolt militia group and the undisputed leader of the rally at the University of North Carolina, which drew Antifa militants from around the region. Antifa insurgents tore down the statue and committed numerous assaults that were reported and also captured on tape.
I asked Dixon about his well-documented admissions that he chased driver James Fields with a rifle in Charlottesville right before Fields allegedly plowed into a crowd of protesters, killing Heather Heyer. His goons quickly surrounded me.
Trending: GOP Establishment Threatens President Trump with Impeachment Unless He Denies Election Fraud
Dixon grabbed the phone out of my hand and repeatedly struck me.
take our poll - story continues below
Completing this poll grants you access to Big League Politics updates free of charge. You may opt out at anytime. You also agree to this site's Privacy Policy and Terms of Use.
Dixon is on video stating that he chased James Fields with a rifle, and he also made that admission on Facebook. But he is still employed by the University of North Carolina at Chapel Hill.
"It was actually the mobility, the improvisational power of the entire Left that won, effectively. Right? Even though Heather died," said Dixon to his own class of young impressionable minds. He also bragged about using a rifle to "chase off" Fields in a Facebook post.
"So James Fields, driving his Charger, slow-rolled our western perimeters. So that was Fourth Street. Several times. One time he paused right in front of me. And I waved him off with my rifle. At his last pass he accelerated a block away and he killed Heather," Dixon said.
"So I'm still grappling with the events of that day. So I'm trying to comprehend what happened," Dixon said, criticizing the police and referring to protesters on his side who came back "bloodied."
"I take perverse pleasure in having carried this Spike's lower in the defense of Justice Park on August 12th. I used this rifle to chase off James Fields from our block of 4th St before he attacked the marchers to the south. Spike's needs a good lesson in ethics and antifascism," Dixon stated in a Facebook post reported by Cassandra Fairbanks of the Gateway Pundit.
Parler CEO John Matze Forced to Flee Home Under Deluge of Left-Wing Terror Threats
Matze is suing Amazon for deplatforming Parler.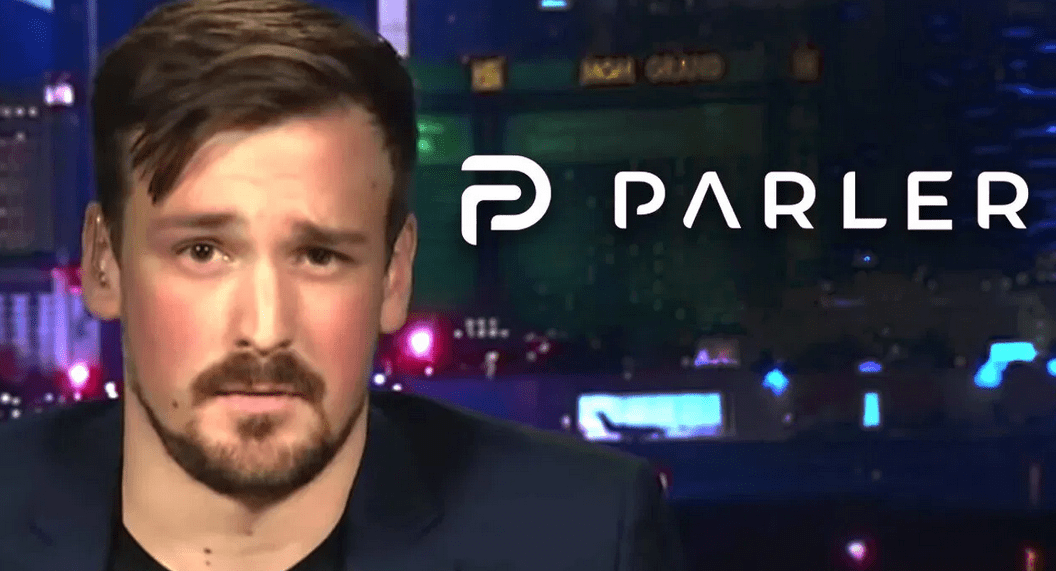 Parler CEO John Matze has been forced to flee his home and go into hiding after receiving an onslaught of left-wing death threats. Parler, a free speech social media platform, has been temporarily shut down in an extensive deplatforming campaign. Amazon promptly cut Parler's access to its Web Services after the US Capitol riot earlier this month, cherry-picking examples of content that violate Parler's terms of service and claiming the platform is being used for violent purposes.
Matze made the frank admission in a court filing for Parler's lawsuit against Amazon, requesting that the court keep any disclosures about his personal life and location secret. Parler is currently suing Amazon in federal court for its immediate revocation of Parler's hosting agreement, arguing that Amazon agreed to provide 30 days notice before any potential termination of Parler's hosting, pursuant to the party's original agreement.
Matze reveals that he's been forced to leave his home and go into hiding with his family, citing Amazon Web Services' "vilification" of his company.
take our poll - story continues below
Completing this poll grants you access to Big League Politics updates free of charge. You may opt out at anytime. You also agree to this site's Privacy Policy and Terms of Use.
Employees of Amazon have allegedly been threatened and harassed as well for shutting down Parler. The court filing in favor of redaction references these threats in requesting the court provide redaction of personal information to both sides.
"Both sides of this dispute have shown that their employees have suffered real harassment and threats—including, on both sides, death threats—owing to the charged nature of this litigation.
Parler therefore agrees with AWS that safety and security concerns justify the limited sealings requested here," Parler requests in the Amazon lawsuit.
Parler's administrators are still seeking to return the free speech social media platform to full operation, although it could take weeks to bring it back online. They may have learned a lesson about the futility of contracting hosting services with a Big Tech monopoly such as Amazon.
---
Follow me on Twitter @Wildman_AZ, on Parler @Moorhead, and on Gab @WildmanAZ.