VIOLENT LEFT: Democrat Congressperson Says Matt Gaetz Has 'Punchable Face'
The political left continues to threaten violence.
It's a good thing the Democrats re-took one of the chambers of U.S. Congress last November, so they could restore and be the "adults in the room." Sunday, one of those esteemed "adults" discussed how he or she fantasizes about how punching Rep. Matt Gaetz (R-Fla.) in the face.
"I should show you the texts from me and my brother every time he's on TV," the Democrat lawmaker said, according to Raw Story. "We rank him as one of the top two assholes in Congress. My brother said 'he has the most punchable face in Congress.' I said, 'I thought Ted Cruz is still number one. He's number two.'"
The Congressperson chose to remain anonymous for obvious reasons – it's not exactly standard workplace etiquette to discuss physically harming a colleague.
Trending: Democrats Move to Ban Trump Supporters From Joining the Military and Holding Federal Jobs
Apparently, discussing which of your colleagues you'd like to punch the most is the way to restore civility to the hallowed halls of Congress, which was, according to the left, was lost when Republicans controlled the House and the Senate.
take our poll - story continues below
Completing this poll grants you access to Big League Politics updates free of charge. You may opt out at anytime. You also agree to this site's Privacy Policy and Terms of Use.
Gaetz responded to the piece on Twitter.
"This doesn't encourage violence at all," he said.
This doesn't encourage violence at all. https://t.co/IuHgwT6iHi

— Matt Gaetz (@mattgaetz) March 4, 2019
GOP Congresspeople have been and the party as a whole have been the subject of repeated violence committed at the hands of leftists. First, rabid left wing lunatic James Hodgkinson shot up Republican Congressional baseball practice. Later, Sen. Rand Paul (R.-Ky.) who was present at the shooting, was attacked by his socialist neighbor while mowing his lawn.
---
Follow Peter D'Abrosca on Twitter: @pdabrosca
Like Peter D'Abrosca on Facebook: facebook.com/peterdabrosca
Parler CEO John Matze Forced to Flee Home Under Deluge of Left-Wing Terror Threats
Matze is suing Amazon for deplatforming Parler.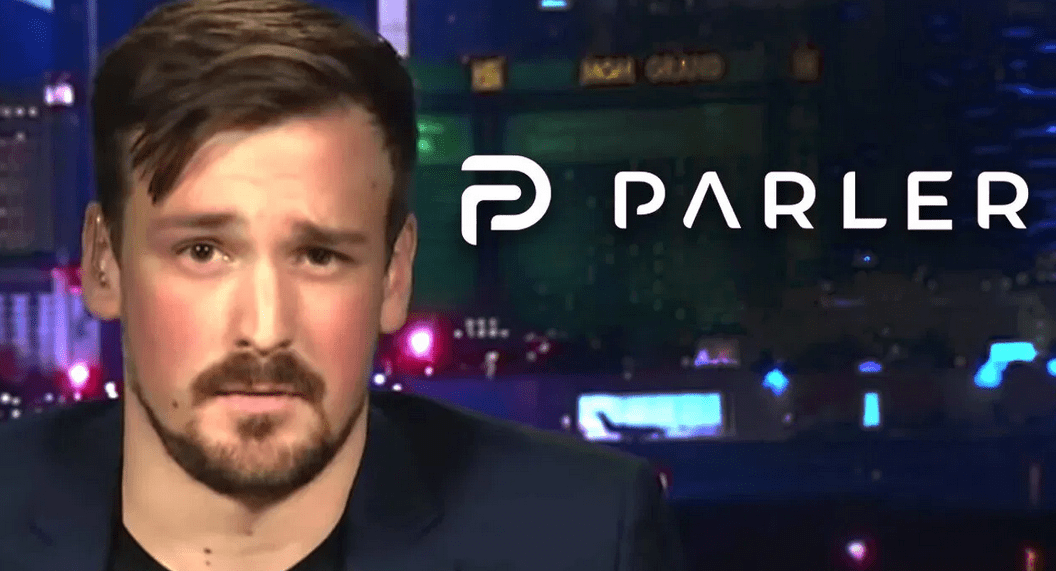 Parler CEO John Matze has been forced to flee his home and go into hiding after receiving an onslaught of left-wing death threats. Parler, a free speech social media platform, has been temporarily shut down in an extensive deplatforming campaign. Amazon promptly cut Parler's access to its Web Services after the US Capitol riot earlier this month, cherry-picking examples of content that violate Parler's terms of service and claiming the platform is being used for violent purposes.
Matze made the frank admission in a court filing for Parler's lawsuit against Amazon, requesting that the court keep any disclosures about his personal life and location secret. Parler is currently suing Amazon in federal court for its immediate revocation of Parler's hosting agreement, arguing that Amazon agreed to provide 30 days notice before any potential termination of Parler's hosting, pursuant to the party's original agreement.
Matze reveals that he's been forced to leave his home and go into hiding with his family, citing Amazon Web Services' "vilification" of his company.
take our poll - story continues below
Completing this poll grants you access to Big League Politics updates free of charge. You may opt out at anytime. You also agree to this site's Privacy Policy and Terms of Use.
Employees of Amazon have allegedly been threatened and harassed as well for shutting down Parler. The court filing in favor of redaction references these threats in requesting the court provide redaction of personal information to both sides.
"Both sides of this dispute have shown that their employees have suffered real harassment and threats—including, on both sides, death threats—owing to the charged nature of this litigation.
Parler therefore agrees with AWS that safety and security concerns justify the limited sealings requested here," Parler requests in the Amazon lawsuit.
Parler's administrators are still seeking to return the free speech social media platform to full operation, although it could take weeks to bring it back online. They may have learned a lesson about the futility of contracting hosting services with a Big Tech monopoly such as Amazon.
---
Follow me on Twitter @Wildman_AZ, on Parler @Moorhead, and on Gab @WildmanAZ.