WATCH: ANTIFA Terrorist Attempts to Stab Marine Veteran During Last Weekend's Portland Rampage
ANTIFA has become America's top domestic terror threat.
SIGN YOUR BIG LEAGUE PETITION TO DESIGNATE ANTIFA A TERRORIST ORGANIZATION NOW!
New video analysis has shown an ANTIFA terrorist menacing a marine veteran with a knife, readying himself to commit a stabbing before an activist ran in between them, and he lost his chance.
The analysis was performed on the YouTube channel, "That's the Point with Brandon," conducted by an activist who was actually on the scene, to show how the ANTIFA terrorist stalked the military veteran with the knife.
Trending: Ex-Soviet Leader Gorbachev: US Capitol Riot "Planned in Advance, And It Is Clear by Whom"
The video can be seen here:
take our poll - story continues below
Completing this poll grants you access to Big League Politics updates free of charge. You may opt out at anytime. You also agree to this site's Privacy Policy and Terms of Use.
The independent journalist who goes by Brandon demonstrated with the footage how the ANTIFA mob targeted a marine who was simply riding his bicycle minding his own business as the domestic terror group blocked traffic.
Patriotic activists and Portland police attempted to disperse the mob so the vehicle could get through unimpeded. Finally, the mob parted so the car was no longer blocked from travel. This is when the mob took special attention to the marine.
The marine attempted to bike away but was blocked by a rotund masked terrorist while another ANTIFA member struck his bicycle so he could not move. Once another patriot unhooked his bike, the marine was able to make his way to the sidewalk.
SIGN YOUR BIG LEAGUE PETITION TO DESIGNATE ANTIFA A TERRORIST ORGANIZATION NOW!
This was when ANTIFA started to escalate their violent tactics. The marine was sprayed in the face by a domestic terrorist with a substance that appeared to be mace. After that, bottles were thrown toward the veteran as he was trying to peacefully walk away. His life was in danger at this point, as the mob worked themselves into a frenzy.
A domestic terrorist was shown with a knife in the video footage and walked behind the marine in a position to put it into the marine's neck, but independent journalist Brandon got in the way before he was able to do it. The terrorist then slunk back into the audience and put his knife away.
"This is clear cut evidence of them being a terrorist organization," Brandon said regarding the footage while imploring President Donald Trump to declare ANTIFA a terror group.
"What the hell are you thinking? This is the United States of America, [and] you're going to stab somebody who served our country from the back with your mask on like a coward? You're cowards," he said.
After the attempted stabbing, another domestic terrorist ran up behind the marine and attempted to steal his blue fedora. He was able to get away on his bike as patriots repelled the ANTIFA terrorists who chased after him.
SIGN YOUR BIG LEAGUE PETITION TO DESIGNATE ANTIFA A TERRORIST ORGANIZATION NOW!
Despite these visuals and many others showing the chaos and anarchy caused by the ANTIFA terrorists in the street, the left-wing Portland Mayor Ted Wheeler nevertheless declared it a peaceful success.
In light of the recent mass shootings around the country, we prepared for the worst.

I am relieved that no lives were lost. Weapons were seized quickly. @PortlandPolice did an extraordinary job keeping the peace, protecting life, & responding to violence.

We are very grateful.

— Mayor Ted Wheeler (@tedwheeler) August 18, 2019
Thank you, Portland.

We showed the world our resolve.

I've never seen the region more united and it has truly been humbling.#WeArePortland https://t.co/NVxLFbgGxg

— Mayor Ted Wheeler (@tedwheeler) August 20, 2019
An unprecedented coalition of regional leaders stood together with Portland.

Many law enforcement partners had Portland's back.

Together, we took a stand against hate.
Against all forms of violence.
Against white supremacy. #OurCityOurHomehttps://t.co/JtTGafK3cH

— Mayor Ted Wheeler (@tedwheeler) August 21, 2019
With public officials like Wheeler who tacitly condone ANTIFA street violence, it is more important than ever for President Trump to declare ANTIFA a terrorist group on a federal level so organizers can be apprehended and brought to justice.
SIGN YOUR BIG LEAGUE PETITION TO DESIGNATE ANTIFA A TERRORIST ORGANIZATION NOW!
Parler CEO John Matze Forced to Flee Home Under Deluge of Left-Wing Terror Threats
Matze is suing Amazon for deplatforming Parler.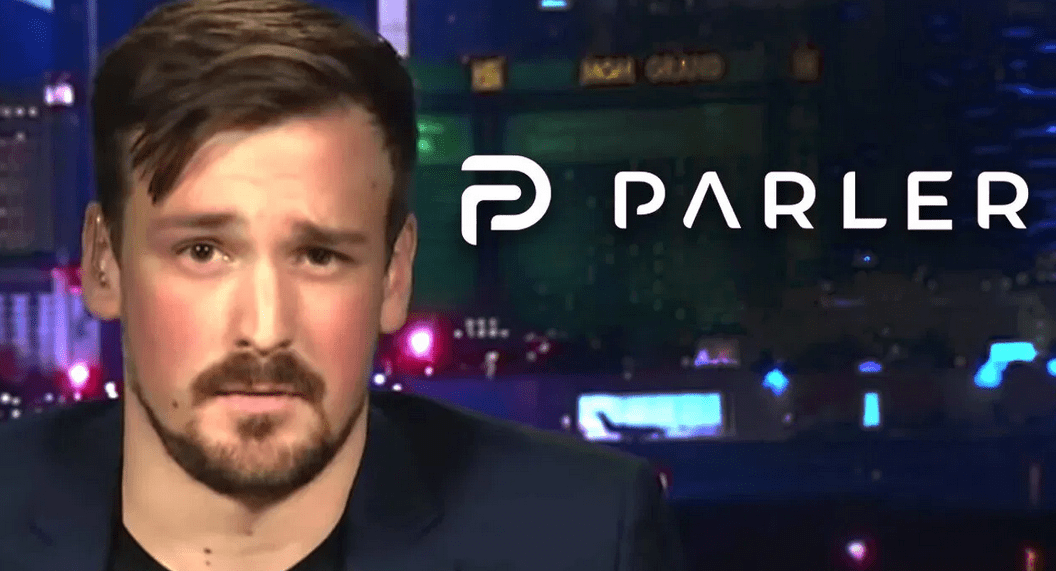 Parler CEO John Matze has been forced to flee his home and go into hiding after receiving an onslaught of left-wing death threats. Parler, a free speech social media platform, has been temporarily shut down in an extensive deplatforming campaign. Amazon promptly cut Parler's access to its Web Services after the US Capitol riot earlier this month, cherry-picking examples of content that violate Parler's terms of service and claiming the platform is being used for violent purposes.
Matze made the frank admission in a court filing for Parler's lawsuit against Amazon, requesting that the court keep any disclosures about his personal life and location secret. Parler is currently suing Amazon in federal court for its immediate revocation of Parler's hosting agreement, arguing that Amazon agreed to provide 30 days notice before any potential termination of Parler's hosting, pursuant to the party's original agreement.
Matze reveals that he's been forced to leave his home and go into hiding with his family, citing Amazon Web Services' "vilification" of his company.
take our poll - story continues below
Completing this poll grants you access to Big League Politics updates free of charge. You may opt out at anytime. You also agree to this site's Privacy Policy and Terms of Use.
Employees of Amazon have allegedly been threatened and harassed as well for shutting down Parler. The court filing in favor of redaction references these threats in requesting the court provide redaction of personal information to both sides.
"Both sides of this dispute have shown that their employees have suffered real harassment and threats—including, on both sides, death threats—owing to the charged nature of this litigation.
Parler therefore agrees with AWS that safety and security concerns justify the limited sealings requested here," Parler requests in the Amazon lawsuit.
Parler's administrators are still seeking to return the free speech social media platform to full operation, although it could take weeks to bring it back online. They may have learned a lesson about the futility of contracting hosting services with a Big Tech monopoly such as Amazon.
---
Follow me on Twitter @Wildman_AZ, on Parler @Moorhead, and on Gab @WildmanAZ.