WATCH: CBS Calls For Political Violence in New Ad Campaign
The cable network is planning to pump violent leftist propaganda into the homes of Americans.
A trailer for a CBS show is encouraging viewers to "punch a Nazi."
"Is it okay to punch a Nazi, unprovoked?" an ad for the show The Good Fight said.
The ad continued:
Trending: Leftist Thug Targets Roger Stone's Handicapped Wife for Vicious Attack in Own Neighborhood

"I was always taught to never throw the first punch – never instigate. Defend, but don't attack. But then I saw a video of white nationalist being punched in the face during an interview and I realized Spencer was in a pressed suit, wearing a tie, being interviewed like his opinion mattered – like it should be considered part of the conversation. Like neo-Nazism was just one political point of view. And then I realized there's no better way to show some speech is not equal. Some speech requires a more visceral response. It's like Overton's window. That the term from which ideas are tolerated in public discourse. Well, Overton's window doesn't mean shit unless it comes with some enforcement! So yeah, this is enforcement. It's time to punch a few Nazis.
take our poll - story continues below
Completing this poll grants you access to Big League Politics updates free of charge. You may opt out at anytime. You also agree to this site's Privacy Policy and Terms of Use.
The video then cuts to the title of the show.
CBS, once a revered news broadcasting channel, has now devolved into calling for violence against political enemies. The problem, of course, with the "punch a Nazi" directive, is that the violent political left is that the definition of "Nazi" has been broadened to include anyone with political beliefs right of Stalin.
WATCH the trailer here (and feel free to contribute to the epic Twitter ratio it's deservedly receiving):
https://twitter.com/thegoodfight/status/1116815576347713537?s=12
---
Follow Peter D'Abrosca on Twitter: @pdabrosca
Like Peter D'Abrosca on Facebook: facebook.com/peterdabrosca
Preorder Peter D'Abrosca's Book: "Enemies: The Press vs. The American People"
Parler CEO John Matze Forced to Flee Home Under Deluge of Left-Wing Terror Threats
Matze is suing Amazon for deplatforming Parler.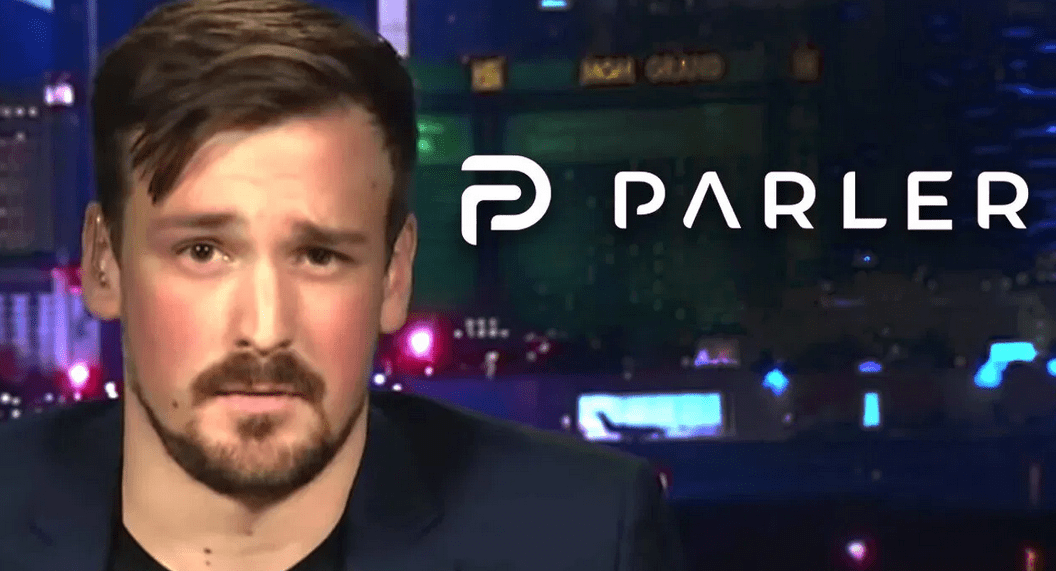 Parler CEO John Matze has been forced to flee his home and go into hiding after receiving an onslaught of left-wing death threats. Parler, a free speech social media platform, has been temporarily shut down in an extensive deplatforming campaign. Amazon promptly cut Parler's access to its Web Services after the US Capitol riot earlier this month, cherry-picking examples of content that violate Parler's terms of service and claiming the platform is being used for violent purposes.
Matze made the frank admission in a court filing for Parler's lawsuit against Amazon, requesting that the court keep any disclosures about his personal life and location secret. Parler is currently suing Amazon in federal court for its immediate revocation of Parler's hosting agreement, arguing that Amazon agreed to provide 30 days notice before any potential termination of Parler's hosting, pursuant to the party's original agreement.
Matze reveals that he's been forced to leave his home and go into hiding with his family, citing Amazon Web Services' "vilification" of his company.
take our poll - story continues below
Completing this poll grants you access to Big League Politics updates free of charge. You may opt out at anytime. You also agree to this site's Privacy Policy and Terms of Use.
Employees of Amazon have allegedly been threatened and harassed as well for shutting down Parler. The court filing in favor of redaction references these threats in requesting the court provide redaction of personal information to both sides.
"Both sides of this dispute have shown that their employees have suffered real harassment and threats—including, on both sides, death threats—owing to the charged nature of this litigation.
Parler therefore agrees with AWS that safety and security concerns justify the limited sealings requested here," Parler requests in the Amazon lawsuit.
Parler's administrators are still seeking to return the free speech social media platform to full operation, although it could take weeks to bring it back online. They may have learned a lesson about the futility of contracting hosting services with a Big Tech monopoly such as Amazon.
---
Follow me on Twitter @Wildman_AZ, on Parler @Moorhead, and on Gab @WildmanAZ.