WATCH: Journalist Assaulted By Gillum Campaign Staffer, Violent Leftist Mob
A Florida journalist was assaulted by a violent mob of angry leftists while covering a public rally for gubernatorial candidate Andrew Gillum.
"I was assaulted by @AndrewGillum supporters as a gay journalist covering his violent mob. Denounce this rabid attack or admit you condone violence Andrew… the world is watching!" said Jacob Engels of Central Florida Post on Twitter, attaching a video of the event.
Engels told Big League Politics that he was assaulted by Gillum's supporters – including a campaign staffer – for asking about Hungarian billionaire George Soros' ties to the campaign.
Trending: Democrats Move to Ban Trump Supporters From Joining the Military and Holding Federal Jobs
"The guy in the pink shirt [in the video] is actually part of the Gillum campaign," Engels said. "Gillum's security did nothing. They didn't stop the violence. He didn't stop his speech or denounce the violence."
take our poll - story continues below
Completing this poll grants you access to Big League Politics updates free of charge. You may opt out at anytime. You also agree to this site's Privacy Policy and Terms of Use.
"Questioning Soros set the mob on fire," Engels said. "One woman chucked a beer at me. I was punched, kicked and hit with an umbrella."
Engels said the mob only backed off after a passerby who was at the public park, but not attending the event, jumped in and staved off the rabid leftists. Engels' cameraman was also assaulted when he kneeled down to pick up his equipment, which had been knocked to the ground by Gillum's supporters.
"If they don't condemn the violence then they support and encourage it, and I guess we'll be seeing more of it at his events," Engels said.
Engels will be pursuing legal action.
The radical mob-like behavior from angry leftists continues, inspired by politicians like Rep. Maxine Waters (D-Calif.) who called for harassment of Republicans, and Sen. Cory Booker (D-N.J.) who told his supporters to "get up in the face" of Trump supporters.
Gillum squares off with Republican Ron DeSantis in the Florida gubernatorial election on Nov. 6.
WATCH:
https://twitter.com/JacobEngels/status/1053489127407128576
Parler CEO John Matze Forced to Flee Home Under Deluge of Left-Wing Terror Threats
Matze is suing Amazon for deplatforming Parler.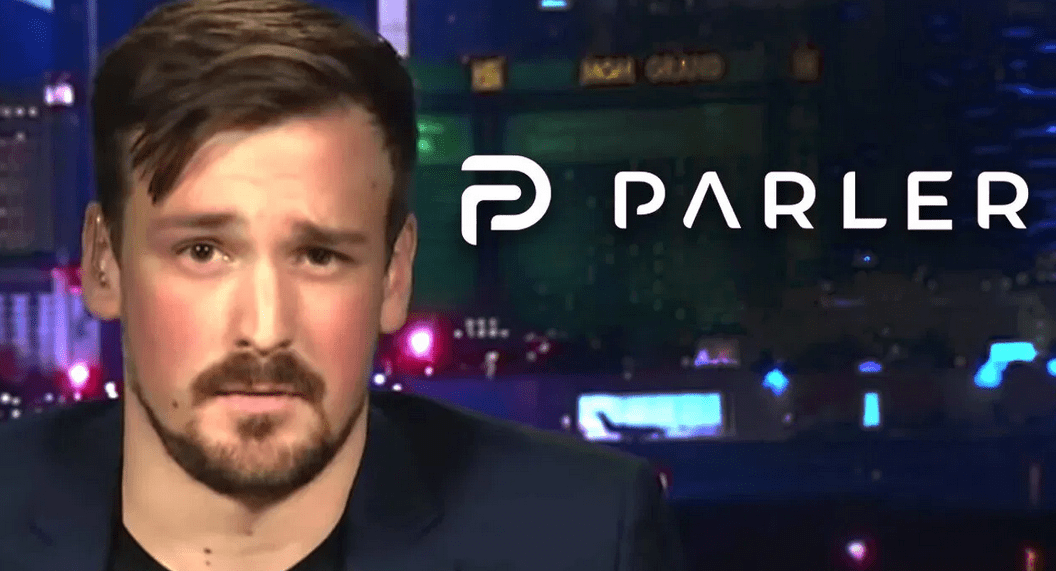 Parler CEO John Matze has been forced to flee his home and go into hiding after receiving an onslaught of left-wing death threats. Parler, a free speech social media platform, has been temporarily shut down in an extensive deplatforming campaign. Amazon promptly cut Parler's access to its Web Services after the US Capitol riot earlier this month, cherry-picking examples of content that violate Parler's terms of service and claiming the platform is being used for violent purposes.
Matze made the frank admission in a court filing for Parler's lawsuit against Amazon, requesting that the court keep any disclosures about his personal life and location secret. Parler is currently suing Amazon in federal court for its immediate revocation of Parler's hosting agreement, arguing that Amazon agreed to provide 30 days notice before any potential termination of Parler's hosting, pursuant to the party's original agreement.
Matze reveals that he's been forced to leave his home and go into hiding with his family, citing Amazon Web Services' "vilification" of his company.
take our poll - story continues below
Completing this poll grants you access to Big League Politics updates free of charge. You may opt out at anytime. You also agree to this site's Privacy Policy and Terms of Use.
Employees of Amazon have allegedly been threatened and harassed as well for shutting down Parler. The court filing in favor of redaction references these threats in requesting the court provide redaction of personal information to both sides.
"Both sides of this dispute have shown that their employees have suffered real harassment and threats—including, on both sides, death threats—owing to the charged nature of this litigation.
Parler therefore agrees with AWS that safety and security concerns justify the limited sealings requested here," Parler requests in the Amazon lawsuit.
Parler's administrators are still seeking to return the free speech social media platform to full operation, although it could take weeks to bring it back online. They may have learned a lesson about the futility of contracting hosting services with a Big Tech monopoly such as Amazon.
---
Follow me on Twitter @Wildman_AZ, on Parler @Moorhead, and on Gab @WildmanAZ.